EP Review: Ghost – Seven Inches of Satanic Panic (Loma Vista Recordings)
Picking up where Prequelle left off, we have Ghost at their poppiest and peppiest with this 7" release, Seven Inches of Satanic Panic. That there will be enough to put a lot of people off but Ghost fans, particularly those who loved the latest album will certainly eat this up.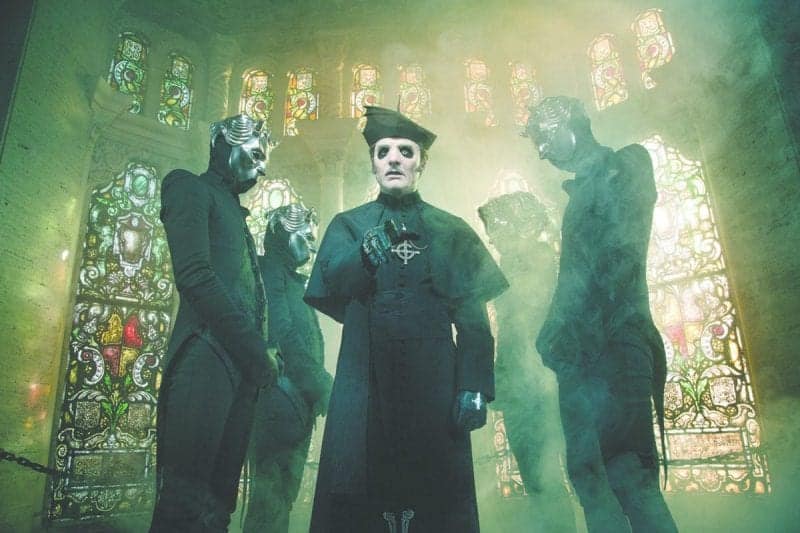 Two tracks, the first called Kiss the Go-Goat and the one I least prefer. Now, it's catchy…in that Dance Macabre way, but it's poppy as hell. The guitars are probably the highlight as they work hard in the background but it's a track dominated by keyboards and Cardinal Copia's vocals. The latter is as great as always but it's very much modern Ghost's style. Although there are flashes of the old Papa when he invokes the name of the prince of darkness (not Ozzy).
The second track is called Mary On A Cross and it's more enjoyable. Not because it's particularly heavier or anything because it's not but rather it fits and feels more Ghost. A nice blend of of the pop stuff and the Ghost we know and love. The Cardinal's vocals are absolutely gold here although the best I can say is that it's good, not great.
If this continues to be the direction Ghost head in, I can't see me staying along for the ride. Output like this just makes them seem more ordinary and less unique. It's inoffensive, alright pop-rock and those are never the words I thought would enter my head when it came to Ghost.
Ghost – Seven Inches of Satanic Panic Full Track Listing:
1. Kiss the Go-Goat
2. Mary On A Cross
Links
Ghost - Seven Inches of Satanic Panic (Loma Vista Recordings)
The Final Score -

6/10