EP Review: Cornered – Failure (Blindsided Records)
When you talk about European hardcore, it's impossible not to mention Cornered. Grinding the asphalt since 2008 they've done countless weekenders all over Europe, done more than 10 full European tours and a full USA tour.
Besides being known for their notorious and infamous live shows, the band already has a solid discography. Several full length albums, EP's and split 7"s have been released in the past ten years and their 10th release, 'Failure' is out on the 29th January 2021 via Blindsided Records.
A short slice of frenzied noise, Cornered come out raging on their new EP. Four tracks of frothing and spiting hardcore to sum up lockdown life. The anger is intense but it is focused. It's bruising but a beating that needs to meted out.
Rough and raw sounding, the spoken-word style vocals are strained but fit the passionate approach. Whereas the guitars and drums jump between crunchy fury and thrilling metal rhythms. Realm of Misery is a brilliant example of how pigeonholing Cornered in hardcore alone is a mistake.
It's over far to soon but on their 10th release, Cornered have proven they are still as furious as always.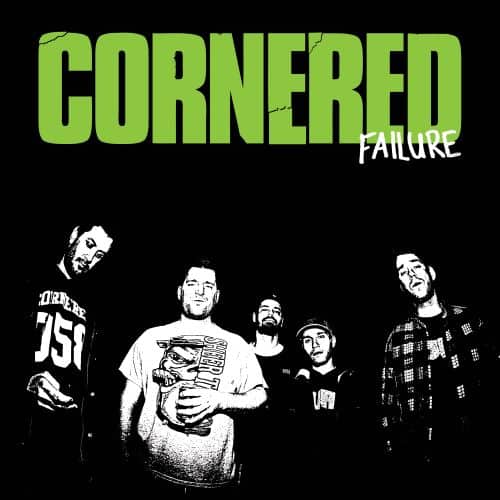 Cornered – Failure Full Track Listing:
1. Burn
2. Jungle Law
3. Realm Of Misery
4. Self Destruct
Links
Spotify | Facebook | Instagram | Blindsided Records
Cornered - Failure (Blindsided Records)
The Final Score -

8/10