EP Review: Bury Me Where I Fall – Under Blackened Skies (Self Released)
Looking to make their name known, Under Blackened Skies is a three-track demo/EP from up and comers, Bury Me Where I Fall. A release that serves as a taster of just what these heavy metal peddlers are capable of.
Which, going off these tracks, is quite a bit.
A mellow start, the guitar twang of the title track is welcome. It doesn't take long to increase the tempo however, the vocals keep things under darkened control. There are moments of the increasing aggression, the rhythm getting a little more intense and the energy being upped. This then leads into Affliction, a very metal track as the restraint Bury Me Where I Fall showed on previous track is gone.
Thumping groove, there's trashier elements here offset by a cleaner and more melodic chorus.
Finally it's Circles, a combination of what we've heard already. Moody and effective, the rhythm is a bit dirty and quite a bit groovy. A track that is far more 'danceable' then the rest, if that's your jam.
Three tracks, three showcases and three very fine pieces of music.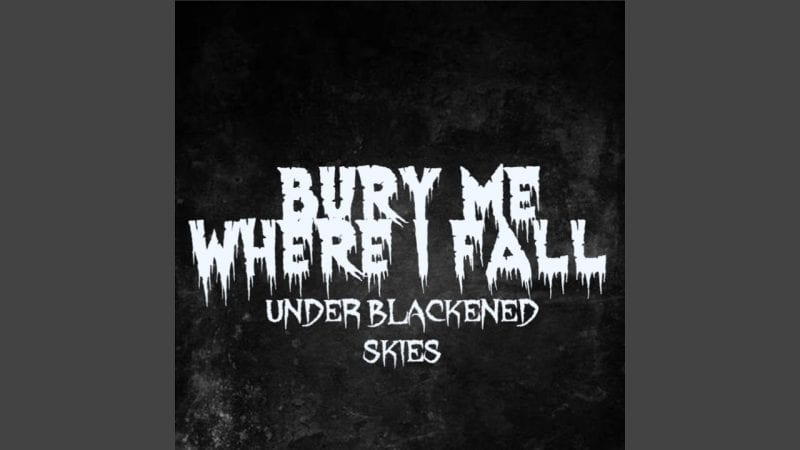 Bury Me Where I Fall – Under Blackened Skies Full Track Listing:
1. Under Blackened Skies
2. Affliction
3. Circles
Links
Spotify | Apple Music | Google Music | Facebook | YouTube
Bury Me Where I Fall - Under Blackened Skies (Self Released)
The Final Score -

8/10