EP Review: Arisen From Nothing – Broken (Collective Wave Records)
Broken is the new EP from Seattle's Arisen From Nothing. In the vein of of Lamb of God, Devildriver & Hatebreed, the EP is out on September 29th 2017 via Collective Wave Records.
Broken opens with a bang. Chaos is a groove-laden slab of metal with killer riffing & a mix of guttural & clean vocals. It's a strong start baring the issue of just how loud the vocals are. While the combo is good, they over-shadow the music making it a tough to pick out some of the melodies & rhythm.
American Patriot makes quite the impression with its punchy & catchy beat. The venomous vocals sit far more comfortably alongside the ripping riffs & killer solo here. It's followed by a no nonsense approach to groove metal. The beat-laden chorus of Better Off Dead & the unashamed aggression of Falling From Grace.
Sometimes all you need from your metal is for it to be catchy heaviness. That is exactly what we get with Broken. It's not going to change the world but it is doesn't have too. It's all about delivering slamming groove, something it does with ease.
Born Hatred proves that as it stomps around like it owns the place. Delivering one final slamming piece of rhythmic metal.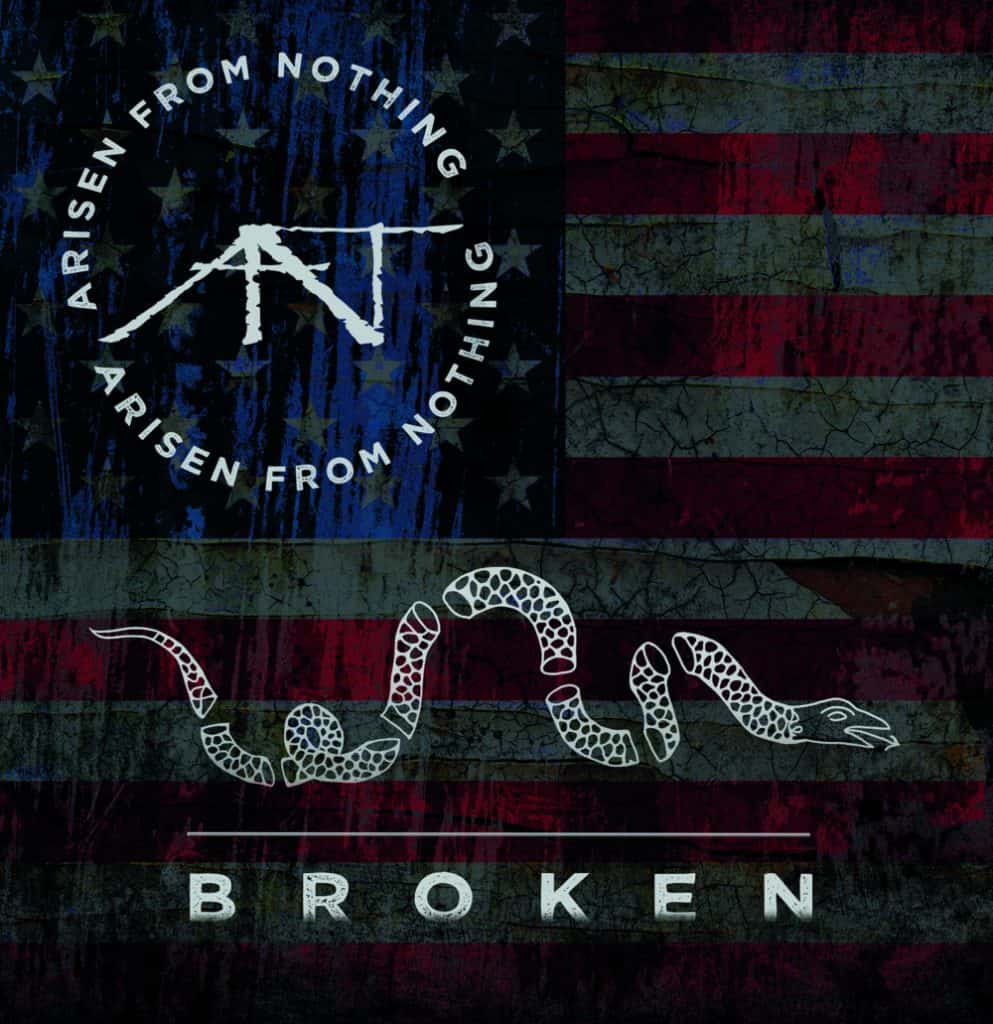 Arisen From Nothing – Broken Full Track Listing:
1. Chaos
2. American Patriot
3. Better Off Dead
4. Falling From Grace
5. Born Hatred
Head over to Arisen From Nothing's website to find out more about the EP, the band, live dates & hear some of their music. You can also order the EP via Amazon, CD Baby & check out some of their stuff from Apple Music below. Keep up to date with the band's news & listen to some tracks via Facebook, Twitter, Instagram & YouTube.
Arisen From Nothing - Broken (Collective Wave Records)
The Final Score -

8/10