The Disc's Top 50 Albums of 2017 – Part 2 (25 – 1)
What an amazing year it has been for the rock & metal genre of music. Such an incredible amount of great albums, so many that making a top 50 list has proven to be the hardest so far in the history of GBHBL.
This list has been whittled down from 146 albums. 146 albums that scored 9 or higher on the site. While the scores have been taken into account when compiling this list, we have a mix of writers with differing opinions so this top list is The Disc's personal 50 best albums of the year – part 2 (25 – 1).
You can read part 1 (50 – 26) here.
25. Timeworm – Venomous High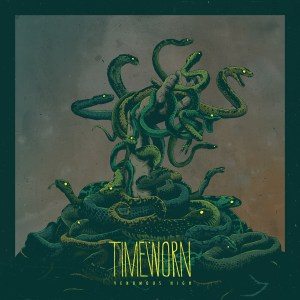 The album has got such an effective sound, no ambient noise or darkened effect is thrown in unnecessarily. It's all there for a reason & it enhances the glorious sludgy style. Venomous High is an album that isn't lacking in any department.
One of the best sludge metal releases of the year.
Check out our full review here.
24. Crafteon – Cosmic Reawakening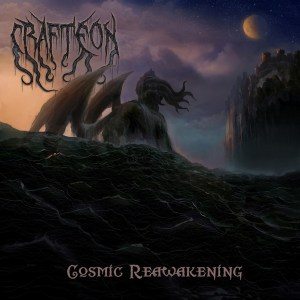 The darkness flows like water on the meaty sound of Cosmic Reawakening. An oppressive black metal album that adds plenty of rhythm & melody to the evil on show. The blasting heat of molten metal is a great accompaniment to the fantastical works of Lovecraft.
The guitar work throughout Cosmic Reawakening is simply sublime, backed up by bone-crunching beats & hooks all while vocalist Lord Mordiggian howls like a demonic force.
Check out our full review here.
23. Oracle – Beyond Omega
Oracle know how to bring the noise but still make their music so compelling to listen too. Be it the complexity of the riffs, the massive hooks, the blasting drum beats or the pissed off vocal work. This is metal that demands every moment of your attention.
One of the best groove metal releases of 2017.
Check out our full review here.
22. Dynfari – The Four Doors of the Mind
It's a hell of an idea & a hell of a result. An album filled with atmospheric black metal sounds mixed with more traditional instruments (flute, accordion etc). It's a sombre listen but one filled with imagination & it will leave you feeling inspired.
Check out our full review here.
21. Upcdownc – I, Awake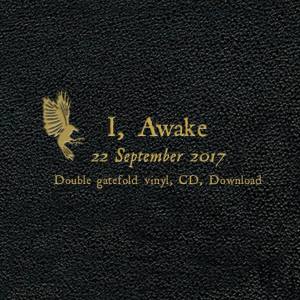 It's very hard to describe I, Awake because of just how many different styles are showcased. It has got groove, it's hard & heavy, it's layered with melody, it's progressive as hell, it's got serious swampy sludge but it all equals to a fantastic album.
An incredibly imaginative effort from Upcdownc. One that you won't forget anytime soon.
Check out our full review here.
20. Cavalera Conspiracy – Psychosis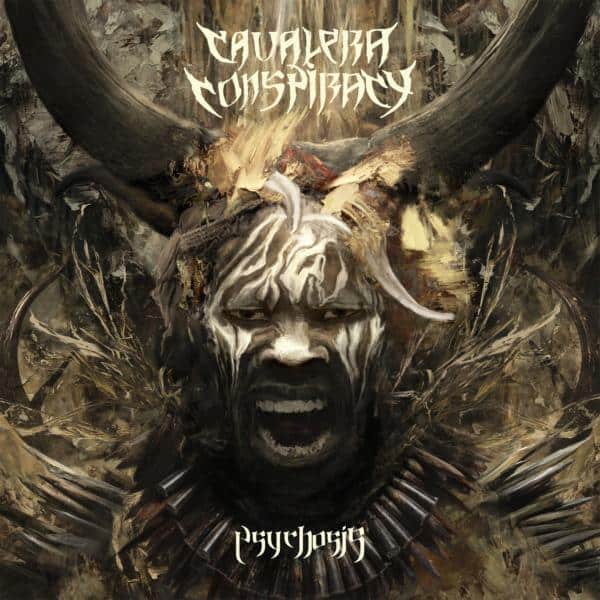 Psychosis, the album, is near faultless. Mixing fast and furious metal with a feeling of nostalgia around the old Sepultura sound. The drums, guitars and vocals – everything is just married together to perform a ruthless assault on your body and mind. It is one of the best musical releases this year.
Check out our full review here.
19. King Goat – Conduit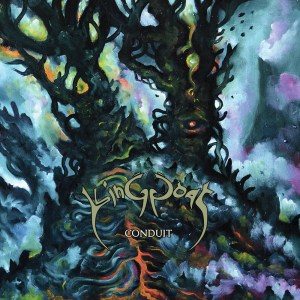 King Goat are a welcome shot of excitement within the doom genre. Eschewing the expected gruffness for a smoother & more listenable style. There is no getting away from the obvious…King Goat are great & Conduit is simply stunning.
Check out our full review here.
18. Cadaver Disposal – Transformatio Mundi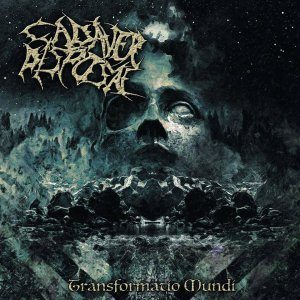 A fascinating tale backs up the intense & brutal assault of metal that exists throughout. 57 minutes of non-stop fury but filled with all manner of wondrous hooks. There isn't a bad song on Transformatio Mundi.
Killer riffs, hyper-aggressive drum beats & vocals dipped in fire. What makes Transformatio Mundi standout from the Death Metal pack is just how rhythmically challenging it is. There are no formulaic moments here, each song offering something unexpected.
Check out our full review here.
17. Xanthochroid – Of Erthe and Axen: Act I
While listening to this album the word 'epic' will constantly come to mind & for good reasons. Of Erthe and Axe: Act I is the embodiment of it musically. Every time you think Xanthochroid can't top themselves they end up doing it with ease.
An incredible experience that leaves you chomping for more.
Check out our full review here.
16. Hate Moon – The Imprisoning War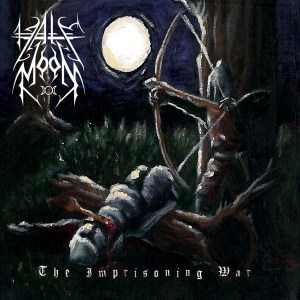 Historical & fantastical, this is an album filled with the epic sound of symphonic black metal. The Imprisoning War is a celebration of the members' Norse-Gael culture. It's noticeable just how far forward the symphonic elements are, not so much sitting the background but running alongside the furious black metal.
An album that can proudly call itself one of the best symphonic black metal releases of the year.
Check out our full review here.
15. The Dissident Youth – The Dissident Youth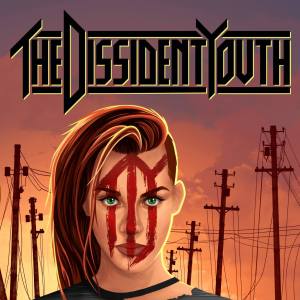 An album that delivers hard & heavy intensity but has plenty of imaginative elements that make it stand out as more than just another heavy metal release.
This self-titled release from The Dissident Youth is so satisfying. An album that doesn't confine itself to one area of metal resulting in a very complete sounding record.
Check out our full review here.
14. Coraxo – Sol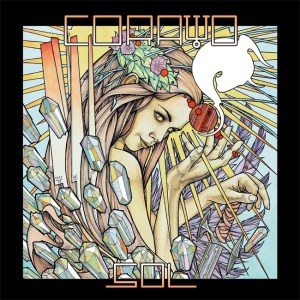 While what Coraxo play is a familiar style of melody driven death metal with thumping riffs & ferocious speed. What makes their sound that little bit different is the use of sci-fi sounding synth & a wild level of experimentation.
The meat of the bones might have all the melodic death metal you can eat but it's these extra touches that add more excitement to Sol.
Check out our full review here.
13. zhOra – Ethos, Pathos, Logos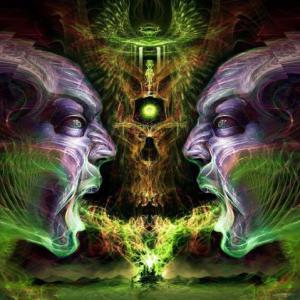 A concept album surrounding past lives & cannibalism, zhOra are looking to leave a deep impression on the listener. Rhythmic sludgy doom beats, heavy riffing, booming gruff vocals & a just a touch of melody ensures that impression is well & truly left.
zhOra bring such pain, destruction & beauty with Ethos, Pathos, Logos. An album that will stay with you long afterwards.
Check out our full review here.
12. Ghostly Times – When All That's Left Is Grey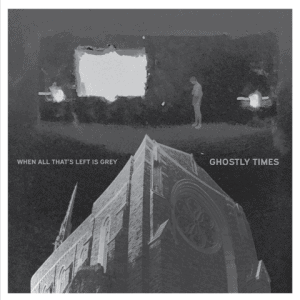 With the first opening melodic tones, post-rock fans will instantly feel at home. Soft, sorrowful vocals with a nice hard-rocking vibe all with a bit of the Deftones about it. Ghostly Times know their melody.
A simply sublime album that words can barely describe. The definition of beautiful music.
Check out our full review here.
11. Märvel – At The Sunshine Factory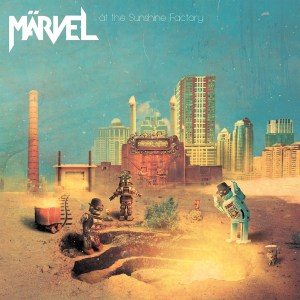 An album full of ear-pleasing rock & roll melodies. It's really amazing just how much of a step forward this is for Märvel. This is a band that can write catchy, finger-snapping, foot thumping riffs in their sleep.
Märvel have really outdone themselves here. Arguably the best rock & roll release of 2017, there isn't a bad song on At the Sunshine Factory.
Check out our full review here.
10. Ghost Bath – Starmourner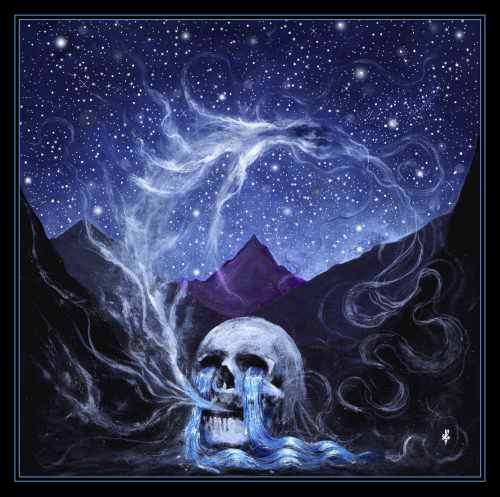 A journey that is filled with so many great riffs, so much great melody, such emotional roars & screams…just so many great songs. 12 songs long & coming in at a whopping 71 minutes. The Minot, North Dakota band take the listener on an epic journey through the celestial skies.
Check out our full review here.
9. Violet Cold – Anomie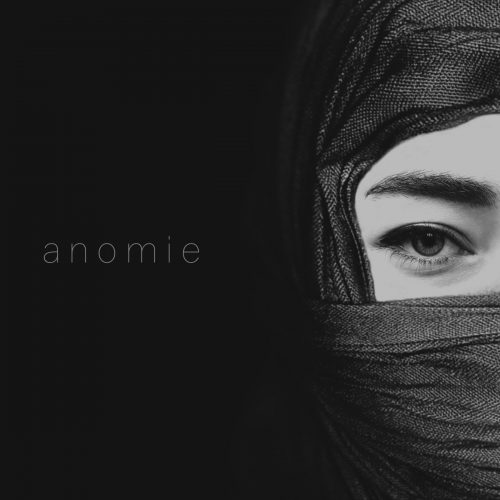 Anomie is one of the best albums of 2017, it's simply a masterpiece of atmospheric black metal that focuses heavily on uplifting but sorrowful melodic moments. You'd be a fool to miss out on this.
Check out our full review here.
8. Dyscarnate – With All Their Might
Eight tracks of unadulterated fury, this album is quite something. Sometimes you just want an album that you can literally lose your mind too. That's crushingly heavy & groove-laden but doesn't over complicate things. Step forward, Dyscarnate.
Check out our full review here.
7. Vulpus – Certitude
This is an album that gets the hair on the body standing up. Very heavy but with lots of rhythm. Vulpus aren't content with keeping themselves boxed in. You're never quite able to relax into the album, something always changes but in a positive way.
Check out our full review here.
6. Syn Ze Sase Tri – Zaul Mos
Two words, intensity & beauty is the perfect summation of this entire album. Brutal blackened alongside emotionally draining melody, there is a clear intention to surprise & inspire.
Check out our full review here.
5. Carach Angren – Dance and Laugh amongst the Rotten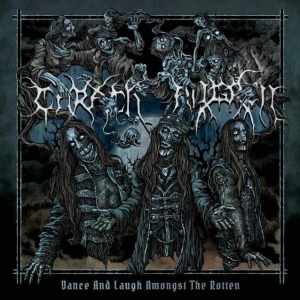 A heavy & brutal album that leaves you with a sense of wonder. It's evil sounding but with a magical touch that sticks with you long afterwards.
Check out our full review here.
4. Thormesis – Trümmerfarben
There isn't an average song throughout its 48 minute run. Song after song puts a big smile on your face. Song after song is filled with heavy riffs, up-lifting melodic moments & a real feel of being on a journey with Thormesis. You'll be breathless by the end.
Check out our full review here.
3. Krepuskul – Hybrid
Krepuskul don't take the words experimental metal lightly. When they say they're doing inventive stuff they mean it. Hybrid is simply one of the best metal releases of the year. Hear this album, you won't be disappointed.
Check out our full review here.
2. Dustland Express – The Question, Sir, is Why?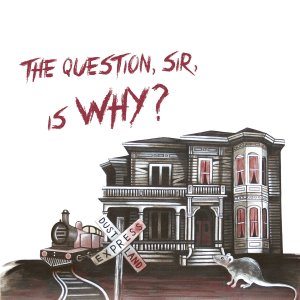 In a year of great music that required bands to really step up & deliver something unique to stand out, Dustland Express did just that.
Check out our full review here.
1. Ungraved Apparition – PULSE_0
Ungraved Apparition play dark, heavy music with uplifting melodic moments . There is no denying that melodic metal can start to sound samey & many a band struggle to maintain quality throughout. Ungraved Apparition are not one of those bands. A lot of why PULSE_0 sounds so incredible are the short intros to each track. The sounds of screams & people in pain helps builds atmosphere that flows perfectly into the songs.
Check out our full review here.