Autobiography Review: Shut Up & Give Me The Mic – A Twisted Memoir (Dee Snider)
Before I get into the gritty parts of this memoir let me give you a little about my own history with Twisted Sister.
Growing up I couldn't have cared less about them. They weren't to my tastes (the songs I had heard & it wasn't many) and in the wide rock and metal community they were irrelevant. Growing up I considered them a one-hit wonder (Guess which song!?) and part of a bad bunch of hair metal bands, of which there are few that I'm actually a fan of.
A few years ago, 7 or 8 years ago, I by chance stumbled across a Twisted Sister song that I had never heard before. It was called The Price and I was blown away, I fucking loved it, from the fantastic guitar work to Dee Snider's wonderful vocals and lyrics. It's an amazing song.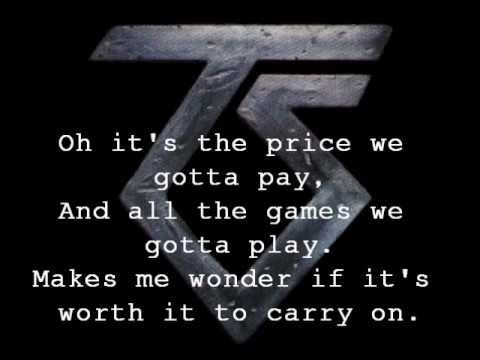 Now you might be wondering how it was that I had never heard The Price before. I really don't know, I never sought out any Twisted Sister and they weren't getting played in any of the circles I moved in. It just never happened when I was younger but I'm actually glad about that as I'm not sure my younger self would have appreciated it as much.
After hearing The Price I knew I had to find more and so began my love affair with the band. I even finally plucked up the courage to listen to 'We're Not Gonna to Take It', the one Twisted Sister song I did know before hearing The Price.
Growing up I hated this song, it was played everywhere and I thought it was too 'poppy'. (Dee will actually talk a lot about over-exposure in this book) Also the many covers really didn't help with the final straw being the terrible, terrible, absolutely terrible cover that plays in the wrestling cross-over movie Ready 2 Rumble (Jimmy King forever, baby).
Going back to it and really listening to it with a more mature mind and better taste in music (yep, it's true) was the best thing ever. I fucking loved it, I mean I really loved. How could I have ever thought it was too 'poppy'? There is a bit in it that always gets me no matter how many times I hear it, it's one of my favourite vocal performances ever and I actually get hairs standing up on the back of my neck as Dee sneers the lyrics:
"Oh, you're so condescending"
Fuck me, even writing it gets me excited.
As you can probably tell, I'm a big fan now. Twisted Sister are a band I now cite as one that helped move me into the music I like nowadays (and have for the last 7 or 8 years). They were one of the first bands I really listened too, I mean where I tried to pick out every instrument on multiple listens, really paying attention to every bit of music and vocal element. It's the only way I listen to music now and I can't imagine not experiencing it this way.
Thank you, Twisted fucking Sister.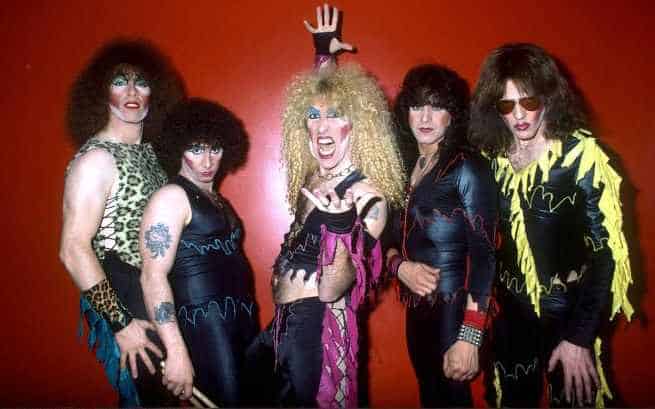 (Final note – TS are one of the last big bands that I've never had the chance to see live. It's pissed me off for years but on Friday 12th August 2016 my chance has finally come and not a moment too soon as this will be the bands final ever UK show. I may get emotional).
OK, enough about me and my love affair with the band & the wonderful Mr Dee Snider. This is a review for his memoirs called Shut Up And Give Me The Mic…how very appropriate.
Simply put it's an excellent read and one that I urge any fan of Twisted Sister to read. It doesn't just focus on the band though, after all this Dee Snider's memoirs. So we get huge insight into his rise to the top and his fall from grace. How he handled it, how he made the best of bad situations and still came out smiling.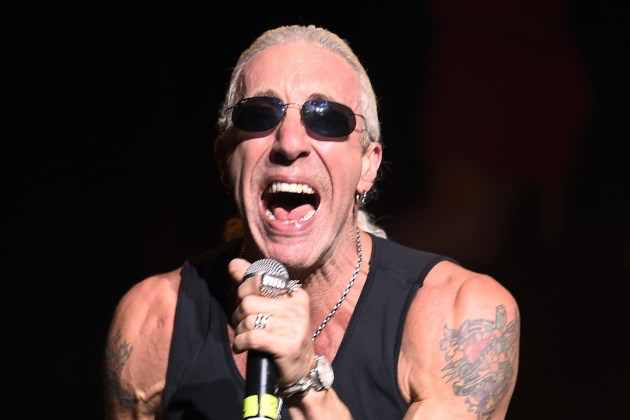 I learnt a lot reading this:
• Dee has an ego, or at least he did but he had every right too. He is a rock star.
• His stories, while seemingly outlandish, can be backed up by plenty of evidence making them even more thrilling to read.
• Twisted Sister & Dee himself got seriously dicked around by record labels.
• Dee was the driving force behind the bands success & to blame for a lot of their eventual problems.
• Twisted Sister did well but Dee Snider did even better.
The book details his growing up, to his attraction to heavy metal, meeting the love of his life and his wife for the last 30+ years, trying to start bands, finding his place as a singer and frontman, taking Twisted Sister to heights no-one could have dreamed of but Dee, the over-exposure of the band in the US, the testimony in the US Senate over explicit lyrical content of rock and metal (that would lead to the Parental Advisory Stickers), the rabid UK fans, the dirty side of rock and metal, bankruptcy, splitting from Twisted Sister, solo careers, the fall from grace in the eyes of metal fans and Dee eventually finding success through other avenues as well as rock and metal.
A lot is covered so it is disappointing that it kind of ends abruptly with Dee apologising when suggesting that we'd read about the rest of the stuff in Shut Up And Give Me The Mic Part 2.
I'd have liked to have read about the bands reunion and how they've worked through their problems, if they have at all.
Still, it's a minor complaint in a book that oozes swagger. I really liked the way it was written, nothing was focused on for too long. It never got boring and each new chapter was reached with anticipation thanks to Dee's constant cliff-hanger endings. A habit that constantly made me smile.
Even if you're not a fan of the band this is a worthy read. Dee Snider is one of us and he has seen both the best & worst of the rock and metal world. His life has been one of success & failure, something he has little shame in admitting.
Shut Up & Give Me The Mic - A Twisted Memoir (Dee Snider)
The Final Score -

9/10
Comments Rating
( reviews)