Book Review – Extinction by Iain Rob Wright
The third part of British author, Iain Rob Wright's Hell on Earth series is called Extinction. It was published in June 2017 and carries on the series which sees mankind face utter annihilation at the hand's of demons and fallen angels sent directly from the depths of hell.
Iain Rob Wright is the brilliant, and slightly twisted, mind behind a host of strong horror and suspense. He has penned the best selling ASBO, the acclaimed The Final Winter and the dark apocalyptic novels, Ravage and Savage to name a few. You can read our thoughts on those two by following the links. I have enjoyed a lot of his work over the last few years but none more so than the Hell on Earth series.
The  opener, The Gates, is an action-packed, blood-soaked page turner and it's follow up, Legion, was almost on a par with it. These books are so addictive that I have read all three in less than a week. I found it impossible to not instantly reach for the next, as soon as finishing one. You can read more glowing praise of The Gates and Legion by following the links.
Extinction drags us straight back to the battleground, alternatively known as the UK. We continue on with our few remaining characters as they continue resisting an army of demons led by giant, fallen angels. They appear to be fighting a losing battle. Most of them have accepted that and seek now more to take as many demons as they can with them.
We start off meeting up with Marcy and her son, Max. They are the wife and child of Rick's brother Keith. They are scavenging for food when they get attacked. Luckily for them Vamps is in the area with the last of his crew, Mass. They are also now accompanied by Aymun. Aymun is the one time terrorist, now fighting for humanity, who went through a Hell gate and came back with information that may be of use. Meanwhile, Captain Granger and his crew are arriving in the UK, at Portsmouth. Upon arriving they see that a global army has amassed there with over 100 warships, attach helicopters and even a nuclear submarine. A vast army preparing for a final battle all under the command of a British officer, General Wickstaff.
Wickstaff, a female officer, explains the stakes to Granger and asks him to stay and add further might to their force. She explains how this is really the last army on earth of any significance. It really is Portsmouth or bust though Granger is adamant that he must first find his children. During a briefing with Wickstaff, Granger learns of the intel coming from the Slough Echo. He also learns that they have children there and decides that is where he is to head next. He gets to check in with the Echo and learns that Alice is indeed there, but also learns that his son is dead. Unfortunately, the last thing he hears while speaking to his daughter is gunshots, screaming and then the line goes dead. Granger needs to get to the Echo, now.
Wickstaff explains to Granger that she is confident they can win this war. The main reason behind her confidence is that she has a secret weapon. Granger is intrigued, at first thinking she meant nukes, but she introduces him to Rick. Rick instantly offers to accompany Granger in the hunt for his daughter despite Wickstaff's protestations. Granger also doesn't get it. What possible use could this sick, dying man be to him. Rick explains his connection to hell through the angelic power of Daniel. He explains how he can close the gates, and has closed many.
While Wickstaff wants him to stay, Rick explains that he needs to be out there closing gates and that there is one in particular on the way that he needs to close. A nexus gate. One that connects and powers many others. Close this and you close a vast amount at the same time. It also happens to be the gate of Lord Amon. The leader of the army marching on Portsmouth. Granger, Rick and Wickstaff make a deal. Wickstaff will arm Granger and any of his crew who want to leave with him. She will also send a small squad of well armed soldiers along. They will rescue Alice, if she still lives in return for a stop off on the way. They have to take Rick to Lord Amon's gate.
Meanwhile Mass, Vamps, Aymun, Marcy and Max are making their way slowly South, taking the fight to demons where they can and hiding where they can't. Unfortunately, while trying to cross a river on a makeshift bridge, they get into a battle with a fallen angel that results in the death of Marcy and Max. Max gets hit by a stray bullet from Vamps gun. Something that drags hum into a destructive spiral of depression as he gives up on life, determined to slaughter anything he can and ideally die while doing so.
A the Slough Echo, those who survived the attack have managed to get a bus and are attempting to escape. Granger, Rick and their teams leave Portsmouth, partly to meet up with the Echo's survivors and partly to close Lord Amon's gate but things are not looking good. They face constant skirmishes en route and every time Rick expends any effort, he grows weaker and closer to death. Will he even make the journey? Meanwhile Vamps and Mass encounter a stranger called Damien. It appears Daniel is not the only ex fallen angel plotting against the Red Lord and helping humanity. They bestow a powerful sword, Daniel's sword, upon Vamps. This sword is designed for one thing alone, destroying demons and smiting fallen angels.
To add to their difficulties, the traitorous Prime Minister, John Windsor arrives at Portsmouth and attempts to wrestle control away from Wickstaff as he continues to work alongside the demons. On top of that, if Granger isn't already in enough trouble, Hernandez is still following him and has also arrived in the UK. He has struck a deal with the demons and is helped on his way towards Granger by them.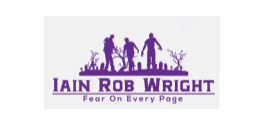 A huge demonic army marches towards Portsmouth where humanity will make it's last stand. Vamps, armed with a powerful sword, is carving his way through enemies. The Slough Echo's survivors are desperately trying to get to Portsmouth. To have any hope of victory though, Lord Amon and his gate must fall and for that, Rick needs to come through but he is not long for this world. Will he even make to to the gate?
Extinction carries on the Hell on Earth series in spectacular fashion. A final battle between the forces of hell and the remnants of humanity. It has been a journey. So many characters have come and gone across the books. Woman, children, men – all have fallen in bloody destruction leading us to here. Vamps, Alice, David, Richard head South while Rick and Granger head North, destined to meet for one attempt to end Lord Amon. In a series of books where main characters fall constantly, you have no idea whether they will succeed.
That is one of the great things about this series. No character seems safe and you have no idea as to whether they will succeed or whether they will all be wiped out by that final page. The characters are strong, detailed and believable. It has been a pleasure walking with Rick, Vamps, Mass and the like. The new characters that come in are just as exciting. Especially General Wickstaff. She is brilliantly described and I found myself looking forward to her chapters more so than many others.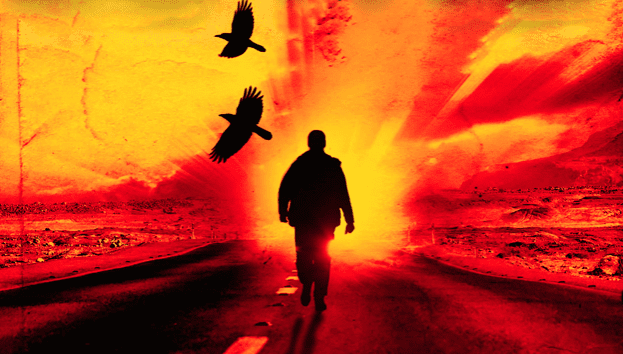 Like all the books so far, Extinction is not short of blood and gore but there is also a deep emotional thread here. More so than in the previous books but I think that is just because the end is so close. Granger's desperation to save his daughter who is now a few miles away and Vamps reaction to the accidental death of Max. There are more threads but these two stories really ram home the desperation the characters all face.
Hell on Earth started with The Gates, went into Legion and then went on to Extinction all running at an immense pace that doesn't just make you turn the page, they also make you grab greedily for the next book. I found myself reading these so hungrily that they almost became a single book and loved every step on the journey. Extinction is a fitting end to the story so far.
Find out more about Iain Rob Wright, and buy his books, at his website. You can also follow him on Facebook and Twitter to keep up to date with news and releases from him.
Extinction by Iain Rob Wright
The Final Score -

9/10