Best Multiplayer Horror Games For Android!
There are two kinds of people, one who refuses to even watch a horror movie. The second type would risk enjoying the fear for the adrenaline rush pump just and prefer playing 10 minimum deposit casinos provided by Casinosterson. Movies have the factor of fearing the audience the split second in a scene, but when you porrlay a game the feel is repetitive. The mixture of horror scenes, scary sounds, adventure feel and everything else that's gonna take you completely into a different world that would immerse you into the horror environment.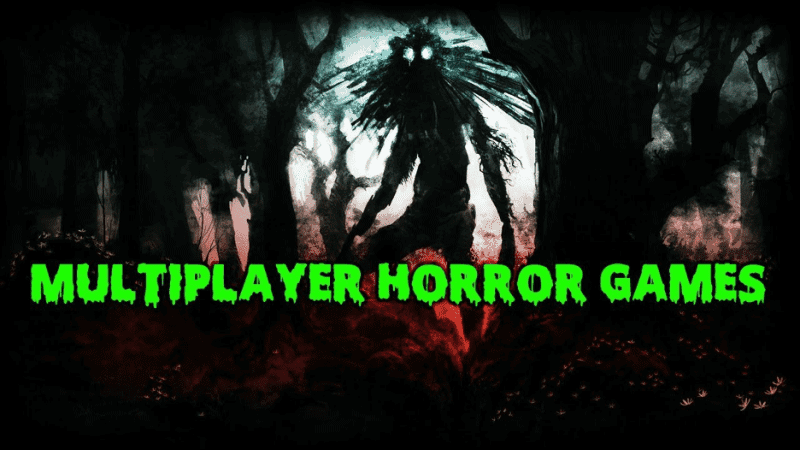 Before even starting with the best horror games for android, let me tell you something.These games also support multiplayer which means you can enjoy playing with your friends and have some fun playing some horror games right from your smartphone (but not with your luxury watch). watch). And if you are overwhelmed with homework, then with this we can help, just ask for help in the service at https://domyhomework123.com/statistics, where professionals will help you do all your homework for a high grade, while you can quietly mind your own business. Keep in mind that a stable internet connection is required to enjoy multiplayer games without any hiccup.
1. Horror Hunt: Until Daylight
This game is an online multiplayer horror game where your character plays in a doomed world full of creatures who have come from another world. This game also has an interesting mode called Horror Hunt which allows playing with your friends or random online players where a total of 5 players, 4 hunters, and a monster try to kill each other. That's not it. Each character here has their own abilities, power, and their own playstyle which makes this game even more interesting.
2. Horrorfield – Multiplayer Survival Horror Game
The first look of this game might look retro to you with the top-down camera angle with the cartoonish looking 32-bit graphics. This online team-based game lets you play online in realtime. The characters in this game are predefined more like Half-life where you get to choose between basketball player, doctor, engineer, thief, mercenary, scientist, and police officer. The characters have their own pros and cons with unique roles & set of abilities. The primary goal of this game is to play together, strategize and escape from the base where they are locked in.
3. Horror Show – Scary Online Survival Game
The Horror Show game starts from an abandoned base camp with three other characters. Each character will have their own playstyle and ability with which you have to protect yourself with the help of each other. This game is filled with logic puzzles where you have to think wisely in order to pass through the levels. If you have cleared all the levels, the maniac mode available in this game lets you build your own levels.
4. Death Park: Scary Clown Survival Horror Game
Has the Scary Clown ever haunted you? If yes, this is the right game for you where you can experience more scary clown right from your smartphone. This scary game takes place in an abandoned circus ground which itself is scary to hear. This game is full of puzzles and upon completion of your puzzles, you will find the way out. This game has lots more additional effects to scare you where you have to walk silently in order to stay safe, any kind of sound might attract the evil clown.
5. Evil Nun: Scary Horror Game Adventure
To start off, this game is about a school guarded by a Scary Evil nun. The 3D experience of this game allows you to look out 360 degrees, better watch out or you will be killed. The nun is not the only character that is going to hunt you so better watch out and keep yourself ready at any time with weapons to stay safe. You are safe if you complete the micro puzzles and surpass the Evil Nun & many other horror characters you meet as you progress in the game.