Band Interview – The Virginmarys (Frontman Ally Dickaty)
Games, Brrraaains & A Head-Banging Life are very proud to being you an interview with Ally Dickaty, the front man of British rock band The Virginmarys. Ally is the vocalist and guitarist of the band playing alongside drummer Danny Dolan. They have a new EP due out on the 22nd of September called Sitting Ducks. You can read our review of that here.
How did you get started as a band?
Same old story of mates starting a band.
I met Danny at college and we had jammed together for years before meeting Matt in 2009 and getting on the road.
What's the story behind your band's name?
Me and Dan were in LA and overheard some guys talking about a club called The Virginmarys. Always stuck with us.
How would you describe your sound?
In your face rock songs with hooks and urgency.
What bands/artists would you say have influenced your style of music?
There's been so many, its difficult to say.
We've definitely been influenced by 60's bands, but then stuff like The Clash, Sex Pistols, Rage Against The Machine, Nirvana.
Why did you decide to self release Sitting Ducks?
Our record contract ended at the start of the year and we didn't want a year to go by without some music going to the fans.
We have such an incredible set of fans we decided the time would be right to give it a go ourselves. Its worked out well.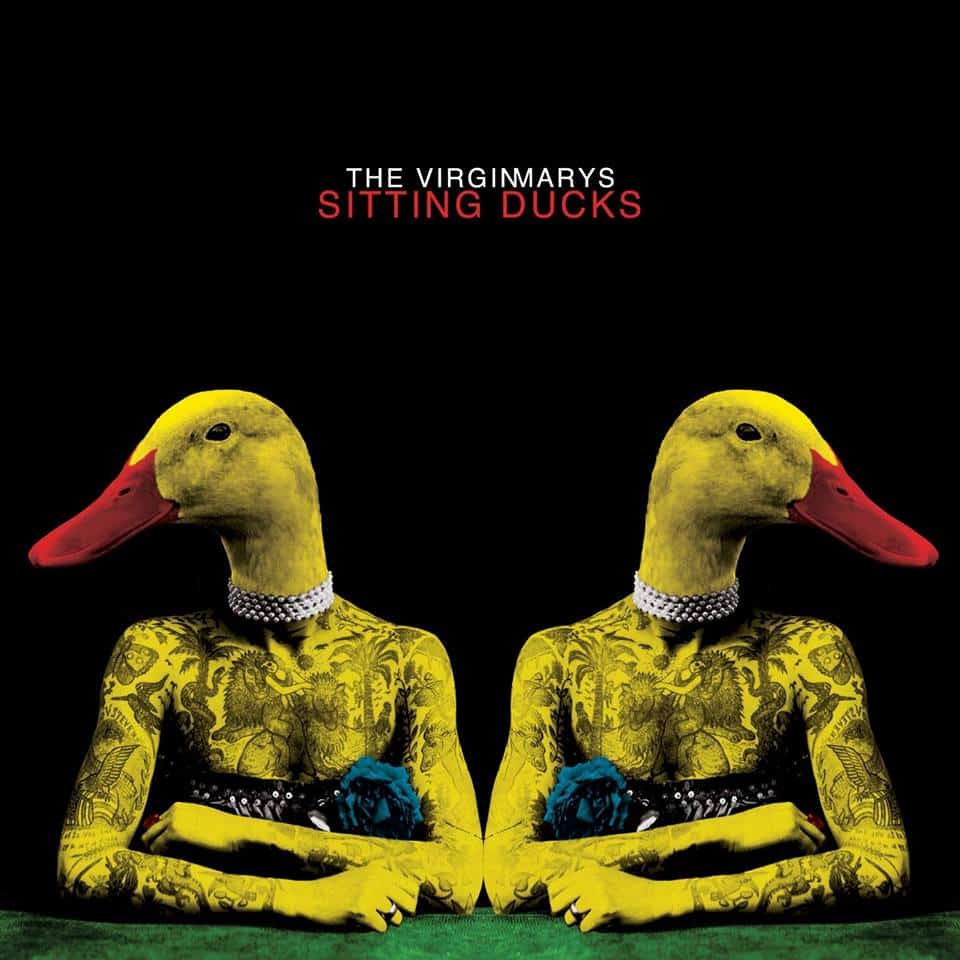 Has the rise of YouTube & music streaming helped or hindered you as a band?
Difficult to say as there's two sides to it.
Its great for exposure and spreading the music, there's no question about it.
However, there's no money in it and it greatly hinders the sales as people can just get it for free.
What do you enjoy doing when you're not making music?
I'm pretty much always working on music of some kind.
Rick and Morty is great for downtime, its my favourite show at the minute.
Apart from that, I try to exercise as much as I can, not that keen on it but its good for the mind, and meditation.
What are your future plans musically? Tours?
To keep writing, releasing and touring. Getting better and better each time.
GBHBL would like to thanks Ally for taking the time to talk with us. We wish him, and the band, all the best with the incoming EP release. That EP, Sitting Ducks, is available to preorder now through the band's website and also through Pledge Music. Check the band out on Facebook and Twitter for more information them. Be sure to like and follow them while you are there. You can also pick up more from The Virginmarys at the link below.
[amazon_link asins='B0742JDBRS,B01BYGHABA,B009LYM2L6,B00XHRLSB8,B004W26VJ6′ template='UseThisOne' store='g0e5b-21′ marketplace='UK' link_id='6fcd181d-9215-11e7-87bc-3b7fed7b7605′]