Band Interview – The Penny Antics (Metal 2 the Masses Essex 2019)
Punk/Grunge band, The Penny Antics, will play in Heat One of Metal 2 the Masses Essex 2019. They face off against Parrilla, FyreSky, Collected and Goat Monsoon on the 1st of January. The event takes place at The Soundhouse which is at The Bull, Colchester, CO3 3ES.
Each band will be giving their all to try to progress in the competition where the winner receives an amazing opportunity. A much coveted slot playing on the New Blood Stage at Bloodstock Festival, 2019. GBHBL are pleased to bring you a short interview with The Penny Antics to help introduce them to the metal masses.
Have a read, enjoy and make sure you get down to The Soundhouse on the 18th of January to give them some support.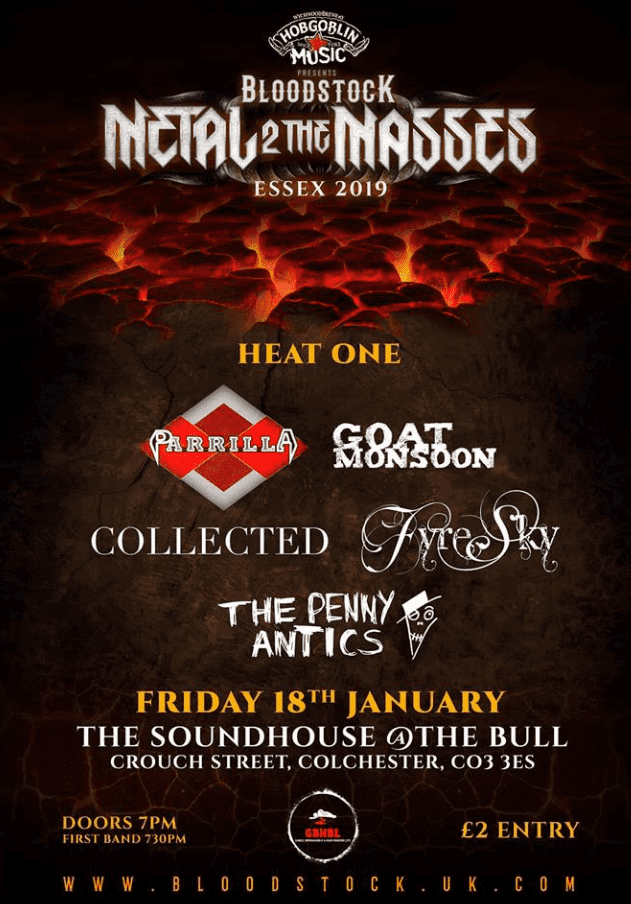 Interview with The Penny Antics
1. Why The Penny Antics? Where did the name come from?
Honestly, the name rolled off the tongue nicely and that was good enough for us. It has no meaning and is little more than a jumble of words that we thought worked nicely together. Incidentally, the logo (skull with the hat) came after we come up with the name and we both felt it matched the name nicely.
2. Tell us a little about The Penny Antics. How long have you been playing together? Who is in the band? Where are you from? How did you meet?
The Penny Antics have been gigging about for roughly three years now. The band consists of frontman/vocalist (Lewis Hammond) and drummer/backing vocalist (Shane Wood). We're from Wickford (Lewis) and Canvey Island (Shane) – both places in Essex. We met over JoinMyBand.com after the band parted ways with our original drummer. Shane took the reigns and offered up his unique approach to both songwriting and harmonising.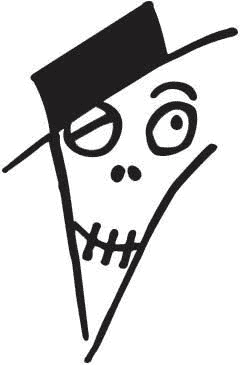 3. What artists, metal or otherwise, have influenced you and your sound?
Our influences span multiple genres and are as varied as they come. Artists include; Nirvana, Radiohead, Primus, The Horrors, Sleaford Mods, King Gizzard and the Lizard Wizard, Slaves, The B-52's, The Prodigy, Thee Oh Sees, The Descendents and System of a Down.
4. With so many genres and sub genres around these days, what genre would you put yourself in?
We're definitely a mix between Grunge and Punk! Grunk? Maybe Punge? We're not sure…
5. What will you bring to the Metal to the Masses heats? What can music lovers expect and how are you going to win their support on the night?
Well, whether people like us or not, we always make sure we leave an impression… What's important is that our music is "different" enough for people to put down their phones and try to understand what it is they're watching!
6. Any horror fans in the band? What are some of your favourite horror movies or books?
Shane is a big horror fan. I thought Hereditary in 2018 was really good and some favourites are things like Dark Skies, The Amityville Horror and the stupid stuff like Scary Movie. I haven't read many horror books but I had a book of myths and legends about all kinds of different nightmarish creatures which freaked me out to a good level.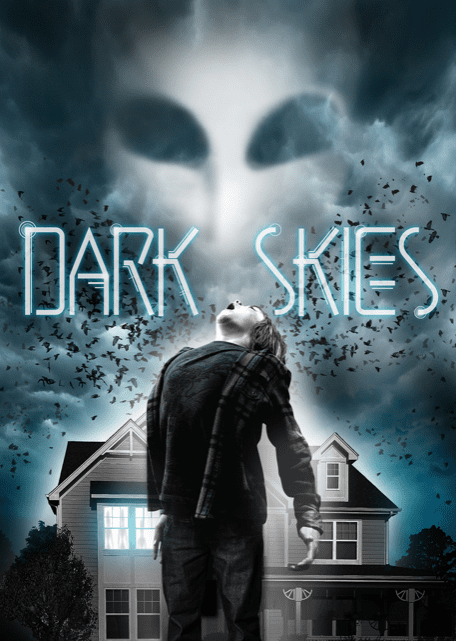 7. How about games? What's your console or game of choice?
I don't really play games any more so my console of choice is the PS2 and 1. I've spent days on the SSX snowboarding games and Abe's Exodus from Oddworld Inhabitants.
8. Have you been to Bloodstock Festival before?
I haven't been to one yet as I haven't known about it for that long but I will be checking it out.
9. Where can fans check out your music, merch and find out more about you?
Our music and info can be found on our very recently opened bandcamp page, sound cloud, youtube, facebook… all that sort of stuff. Just search up The Penny Antics and we usually sometimes come up.
10. Aside from hopefully playing Bloodstock Festival, what else do you have lined up for 2019? Any releases due or tours/gigs/festivals line up?
1. Thursday 17th of January = Live evening interview on the Ballroom Blitz Radio Show, Ipswich Community Radio 105.7fm. Station can be accessed by clicking on the following link, www.icrfm.com, on the day:
2. Thursday 7th of February = Free entry,'Undiscovered Live Music Project' Battle of the bands competition at The Edge,Basildon (Essex), SS14 1EA, doors open at 19:30, first band on around 20:00.Line-up to be confirmed.
3. Sunday 16th of February = Free entry gig at TheRailway, Southend (Essex) SS1 1AJ, with Mike Darrah. Other acts and times to be
confirmed.
4. Friday 15th of March = Free entry gig atThe Railway, Southend (Essex) SS1 1AJ, Times and line-up to be confirmed.
GBHBL would like to thank The Penny Antics for taking the time to answer these questions and we wish them all the best in their heat at Metal 2 the Masses Essex. Find out more about The Penny Antics at their Facebook page and check out some of their music on YouTube and Soundcloud. You can also pick up a copy of their debut album, Reminder, or their EP, Note(e)worthy, on Bandcamp by following the link.
Importantly, get yourself down to the venue on the 18th of January and throw them some support.