Band Interview: The Hellfreaks (Shakey Sue – Vocals)
Games, Brrraaains & A Head-Banging Life are very pleased to bring you an interview with Shakey Sue, frontwoman & vocalist of punk rockers, The Hellfreaks! You can read our review of the latest album, Astoria here!
1. How did you get started as a band?
Hello, Sue here!
I came to music literally by accident. I was a professional gymnast, sport was pretty much my everything – but unfortunately I just landed once wrong on my feet, which ended up in a spine operation when I was 14 years old. So I had to recalculate my life and fill the gap that my sports career had left behind. I was really shocked by the happenings at that time and it was extremely hard to accept that even if I was going to do my best, some dreams just can't come true anymore.
The physical pain was nothing compared to the hole in my soul I tried to fill. That's how I found music and a couple of years later it ended up with forming The Hellfreaks in 2009.
Today, after 9 years of our very first concert, we're one of the most touring Hungarian bands internationally-wise, we played over 200 gigs over the country border, we toured all over Europe and made it over the big pond to the USA as well, we recorded 3 albums, all on German labels, have over 5 million views on our YouTube videos, sold over 5000 physical records and are super happy to have a worldwide fan base that we can call our own.
2. How would you describe your sound?
We play loud & fast modern punk rock with a very unique female voice on the mic, which is way more than just-another-riot-band. We are definitely the kind of sound you can love or you can hate, but nothing in between. As we are from Eastern Europe, we have a 100% true riot spirit, as you might know from other Western European bands from the past. But we would never say ACAB, we would never shout out for drugs, we would never say that anarchy could be a solution, but we're punks from head to toe. Why? Find it out while listening to our latest record!
3. What bands/artists would you say have influenced your style of music?
There are no influences on purpose, so I mean of course we all had and still have influences but we try to use them as inspiration and try to find the sweet spot of our common musical taste. If we had to list what kind of music we listened to at the writing and recording process of our last album, you would get a list from A to Z. I think that is one of the key features that makes us able to create something unique in the end. We don't want to walk along a well-trodden path.
Personally I'm very much into music with tough girls in the front! Like the Distillers, Marmozets, Dead Sara, Jinjer etc. and I wouldn't regret if any of you heard these influences in my vocals.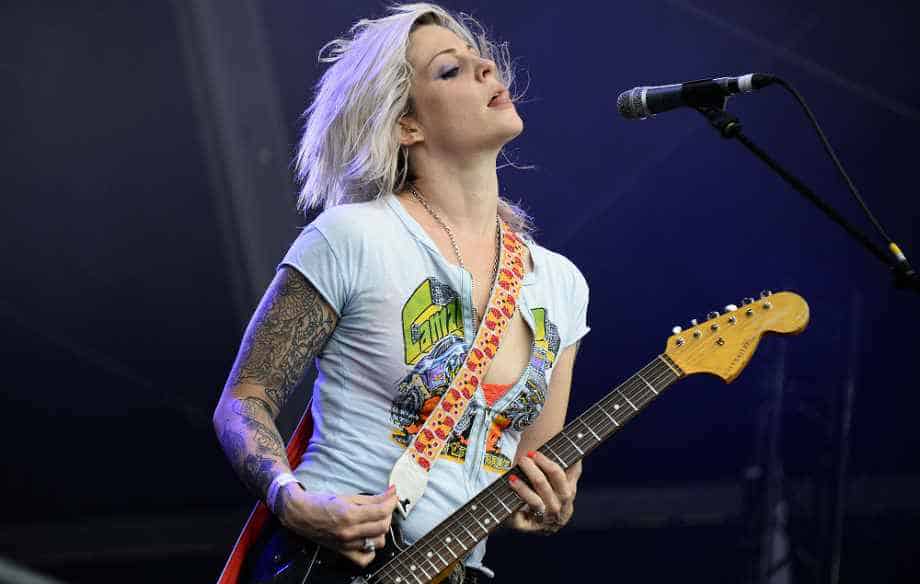 4. Has the rise of YouTube & music streaming helped or hindered you as a band?
Next year we will celebrate our 10-year band anniversary, which is pretty much the time frame since YouTube and music streams have been very present. This means, we don't know how it would be without these things, but of course we see its pros and cons.
The whole range of online services makes it so much easier to spread our music. We have songs on YouTube, which have been listened to more than 4 million times. That's crazy! Of course we could never manage to spread our music by ourselves as effectively as YouTube does. But also we all know about the problems with streaming pages like Spotify.
It is awesome for listeners, but a mess for bands, as they earn almost nothing with it. On the other hand, recording an album costs incredibly much. That's obviously a problem for musicians, because on the one hand it is important to spread your music, but on the other hand musicians won't be able to continue writing songs if they are not able to pay their bills.
The old formulas for bands are not working anymore, so the current path is for sure a bit more tricky, but hey: challenge accepted!
5. What do you enjoy doing when you're not making music?
I think I speak in the name of all of us, when I'm saying that we love to travel. But as we are touring a lot, that is kind of part of our music. Personally I have a very intensive life; so it might sound a bit boring, but when I have some time for myself, that means gold to me. I really enjoy being at home, surrounded by my 4-piece cat army and reading a good book.
6. What are your future plans musically? Tours?
Feel free to check our tour dates on Facebook to see us at one of our upcoming shows in Austria, Switzerland, Serbia or Hungary. But this year we mainly focus on finishing our 4th LP, which will have a couple of surprises for our beloved fans! Keep your eyes & ears open freaks!
[amazon_link asins='B01ESAU2UU,B00UILS3UK,B01GUGVKXI,B00P3MGWHU' template='UseThisOne' store='g0e5b-21′ marketplace='UK' link_id='94b28760-0f92-11e8-b939-5daf79762cf9′]
We can't thank Sue & The Hellfreaks for taking the time to speak with us! Check out Astoria for yourself via Apple Music above & via Spotify. You can find out much more about The Hellfreaks over on their website, on Facebook, Twitter & check out some of their videos on YouTube.