Band Interview: Genus Ordinis Dei
Games, Brrraaains & A Head-Banging Life are very pleased to bring you an interview with symphonic death metal/metalcore band, Genus Ordinis Dei!
1. How did you get started as a band?
We all born and raised in the same city (Crema, Italy) and we'd been playing in different bands before actually starting the project, Genus Ordinis Dei. We officially formed in 2012 but we knew each others since we were teenagers and even occasionally shared the stage too.
Later on we decided to create a band representative of our personal music tastes and ambitions, and here we are!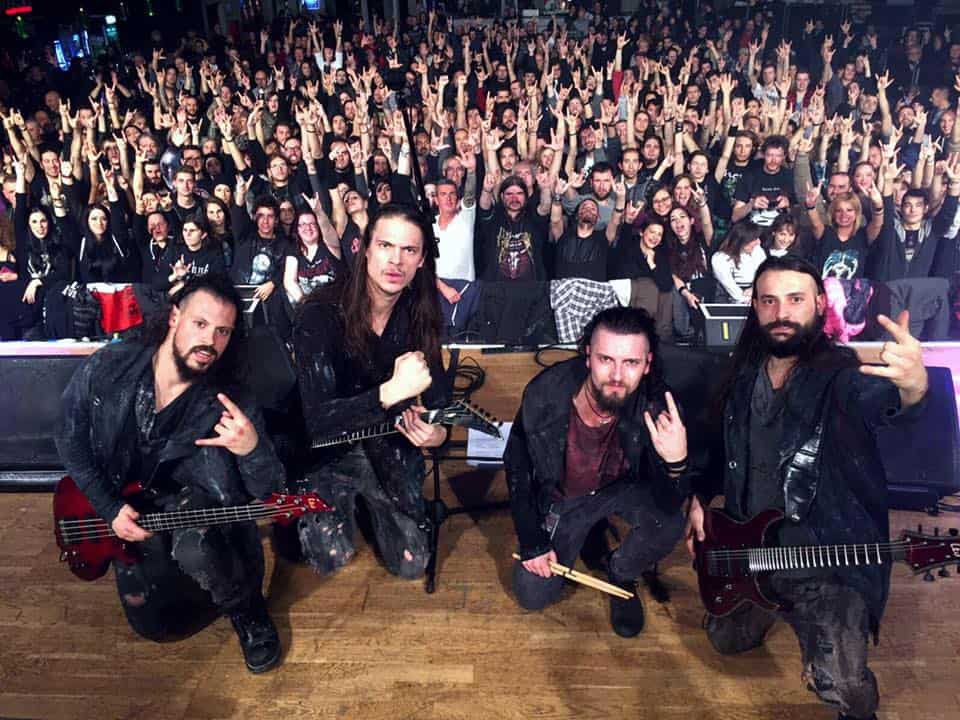 2. How would you describe your sound?
Symphonic Death Metal, but in our opinion there is something more. It is quite hard to describe as it is a mix of death metal, modern metal with some influences from metalcore, mixed with the orchestra.
3. What bands/artists would you say have influenced your style of music?
For sure Lamb Of God, Dimmu Borgir, Dark Tranquillity are our main influences. But in the last period we are listening to Gojira, Fleshgod Apocalypse, Periphery and Insomnium…we think you can hear some references in our latest release.
4. Has the rise of YouTube & music streaming helped or hindered you as a band?
Not really! Of course YouTube, Facebook and socials in general are a great help for a band nowadays, but we were never been really into them before actually start to take thing seriously.
Every artist should be able to properly manage socials because they are the new way to do public relations! You can reach thousand people with just a click, but you have to be "Catchy" and creative to make people interested in you.
This is an advantage…but keep in mind that if you can do this, then every other band can!
5. What do you enjoy doing when you're not making music?
Everyone of us has a different hobby!
Nick and Tommy love sports and they usually go play soccer. Steven is a gym-addict and he also loves countryside and camping. Richard is a great cook and he loves food, TV and hanging out downtown.
6. What are your future plans musically? Tours?
In the near future we are working on some new videos and we are in the middle of the promotion of Great Olden Dynasty. We have some shows planned here in Italy and of course, we'd love to tour again as soon as possible!
[amazon_link asins='B07597F1JQ,B0759K2M22,B0759JC5NX,B0759BQN3L' template='UseThisOne' store='g0e5b-21′ marketplace='UK' link_id='219f4057-106b-11e8-92fd-2db814280eb7′]
We'd like to thank Genus Ordinis Dei for taking the time to speak with us! You can stream/pick up the new album 'Great Olden Dynasty' via Spotify, Google Play, Deezer and Apple Music below. Find out more by liking them on Facebook, following them on Twitter and Instagram and watch some of their videos on YouTube!