Band Interview: Borderline Natives
Games, Brrraaains & A Head-Banging Life are pleased to bring you an interview with pop-punk band, Borderline Natives!
1. How did you get started as a band?
Kevin had started the band back in 2017. He used that time to really hone in on what he wanted to accomplish with playing music. Songs came and went, people did too. Then in the spring of 2019 is when the current lineup started to take shape. We've been running hard ever since.
2. How would you describe your sound?
Ear itching pop-punk. We have songs that very much reflect what pop-punk sounds like today, and we have stuff that you could put on any early 2000's pop-punk record.
3. What bands/artists would you say have influenced your style of music?
We all have really diverse backgrounds in what we listened to growing up, but we also have common threads in bands like Blink 182, Foo Fighters, Taking Back Sunday, etc. When we start writing a song, it's easy to tell that those kinds of bands are really inspiring to this band.
4. Has the rise of YouTube & music streaming helped or hindered you as a band?
It's done both., we're active on all the socials. The biggest tool we use is Spotify. It's really easy for us to start getting our songs out there, and we owe a HUGE "thank you" to everyone who's listened to the songs and put them in playlists. The only downside is the tool is so easy that you can get buried if you don't work hard to get the songs out there, everyday.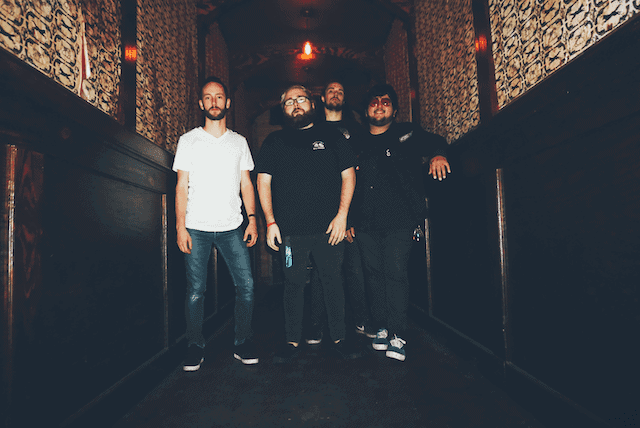 5. What do you enjoy doing when you're not making music?
Bobby – My wife and I live just outside of Nashville near the big river, so we're out playing with the dogs or kayaking whenever possible. I've got a yard that's just big enough to keep me busy, and just small enough to keep me sane.
Kevin – I like video games and making videos i run a small youtube channel and i'll never say no to a mid afternoon cook out on my back porch.
6. What are your future plans musically? Tours?
Currently with us having been in quarantine for a few months now because of COVID-19, we've used the time to really push our music to some playlists and have been writing and recording new songs for our album that should be out late this summer/early fall. It's been a great time while everyone is shutdown to focus on making these songs as great as possible. When it all opens back up again, we'll be hitting the stages whenever we can. Live music is what we thrive on. We always want to put on a good show, have a good time, and hopefully the crowd enjoys it as much as we do.
Links