Band Interview: The Blight
Games, Brrraaains & A Head-Banging Life are very proud to bring you an interview all 3 members of The Blight: Travis, Jesse, and Tim.
1. How did you get started as a band?
Tim and I had been doing a series of performances starting back in 2011 that were synth and drum improv, but far spacier and abstract. That ran it's course and we let it lie for a while. So we decided to revive it with a more honed, focused, and aggressive methodology. We rehearsed that out for a while, and decided that it needed something else.
We have both played with Travis for various Marijuana Deathsquads shows, and kept running into him at Hammerheart, and both thought it would be a good idea to see if he might be into it. It was an instant fit. That was over two years ago and we haven't looked back. – Jesse
2. How would you describe your sound?
Space dread arising from the contemplation of just how hostile the universe is towards the human body. – Jesse
3. What bands/artists would you say have influenced your style of music?
E.N., Throbbing Gristle, WOLD – Jesse
Orthrelm, Peter Brotzmann, Revenge. – Tim
Throbbing Gristle, COIL, Portal – Travis
4. Has the rise of YouTube & music streaming helped or hindered you as a band?
Can't really say if it's affected things one way or another. It's just the way the world is now. Having a lot of performances on YouTube has been nice, as , being improv, no two are ever the same. – Jesse
As Jesse stated, being an improv band and having different sets/set ups at each show, YouTube can be beneficial as well as other sites such as Soundcloud and Bandcamp. We're grateful that so many folks in the Twin Cities record and upload many of our shows as well as other improv/eclectic sets in town. Many people who hear our recordings generally assume it's similar to Noise artists who have a table full of Boss effects pedals but it's quite the opposite. We utilise some off looking items that could be viewed as junk to many! – Travis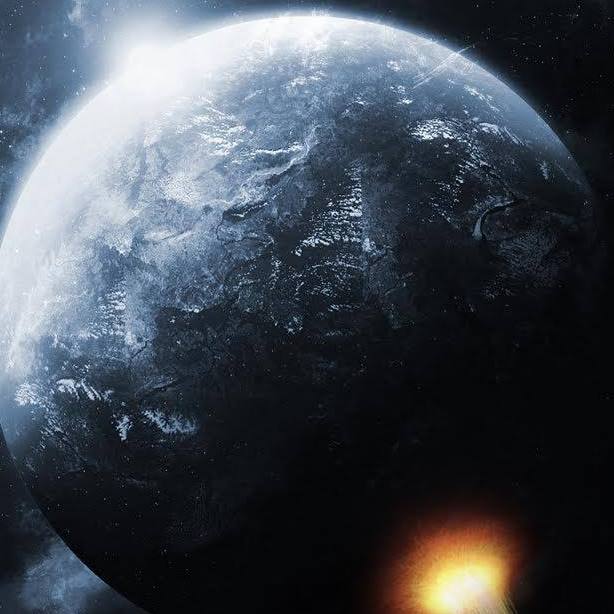 5. What do you enjoy doing when you're not making music?
I am working on starting an ambient label, as well as some sound art installations. I very much enjoy camping and cooking. – Jesse
Most of my free time is spent playing in three other projects: Blackthorne, Fucking Cowards as well as a two piece improv project called Bos/Castagna which features Santino from Fucking Cowards. When there is free time that's not involving music, I love supporting local breweries such as HammerHeart as well as many others. Otherwise I love video games, cooking and hanging out with my cat. The little things make me happy. – Travis
6. What are your future plans musically? Tours?
We all have a ton of projects going on, but we are trying to sort out strategically touring The Blight. We're all at the point in our lives where it's pretty difficult to spend a few weeks living out of a van. However, we want to get out and share this with folks. – Jesse
I think just pressing on with what we do. We've been collaborating with a lot of musicians in town which gives new feeling and sound to our set which is exciting. – Travis
We'd like to thank you The Blight for taking the time to speak with us & for Dewar PR for arranging it. You can find out more about the band over on Facebook & pick up some of their music over on Bandcamp.