Album Review: Werian – Animist (Eisenwald)
German triplet Werian is proud to announce the release of their meticulously crafted debut album Animist, due out February 22nd 2019 via Eisenwald.
Historically, Animism is the world's oldest religious belief – predating all forms of organized religion – and contains the oldest spiritual and supernatural perspective in the world. Combining atmospheric black metal and doom with the psychedelic experiences of desert rock and jazz fusion, Werian craft a stellar introduction using themes of shamanism, lycanthropy and consciousness.
Recorded in a live setting at Nürnberg's Tonstudio Katzer (Venenum), Animist is three harrowing tracks using analog-only devices, and was meant to sound as pure and organic as possible.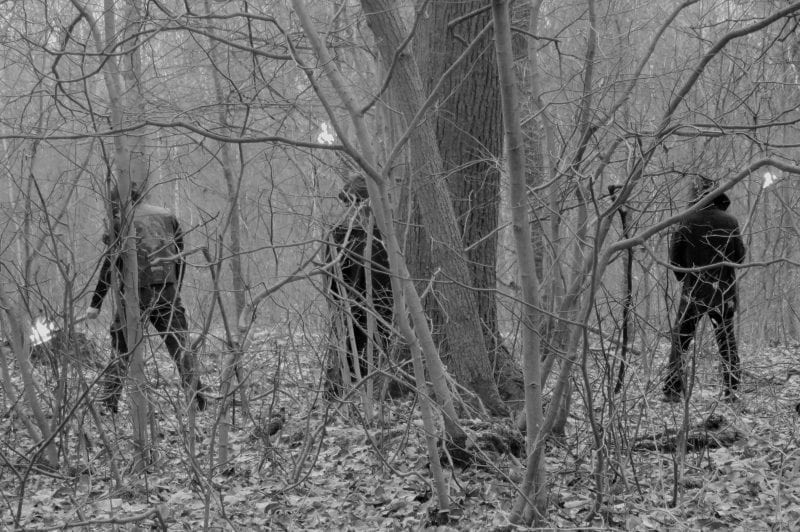 How about this? Werian's Animist is such a unique and fascinating album. It draws you in to its madness and before you even realise it, you're captive to it's unusual psychedelic and doom fusion. Happily it's not like anyone will be asking to be freed though as the moment the first track Hex takes hold you'll find yourself dealing with a bit of Stockholm syndrome. Werian have us and we're kind of glad about it.
As you can tell, there are no singular genres to put Animist into. They span an array of sounds that gel together impossibly well. Leaving you with the impression you've just listened to the sound of geniuses at work.
How else can you explain Blade of Heresy's eerie opening effects that bleed slowly into soft guitar melody before moving into a groove-heavy rhythm. It never pushes itself too far but the ringing riffs, demonic vocals and drops into darkness makes for a compelling listen.
Then we have the final track, March through Ruins. The most spectacular track of the three thanks to its repeating drone-like beat, post-metal style rhythm and leanings towards a much bleaker soundscape. At nearly 18 minutes long (the longest of the three) we get a real journey of a track that leaves you feeling spent but very satisfied. One of the more intriguing albums you'll hear this year.
Werian – Animist Full Track Listing:
1. Hex
2. Bade of Heresy
3. March Through Ruins
The album can be ordered via Bandcamp and more information can be found out via Werian's Facebook Page.
Werian - Animist (Eisenwald)
The Final Score -

9/10