Album Review: Volbeat – Rewind, Replay, Rebound (Universal)
Volbeat are a Danish rock band formed in Copenhagen in 2001. They play a fusion of rock and roll, heavy metal and rockabilly. Rewind, Replay, Rebound is their seventh album out now via Universal.
It's hardly difficult to gauge just what we're going to get with a new Volbeat album. They have a sound, a recognisable sound and have been comfortably at the top of their game for a while now. You can hardly blame them for playing it safe at this stage in their careers and Rewind. Replay. Rebound is a very safe album.
Does that make it a bad album? No but it's not great. It's just too familiar and if we're honest…unexciting.
Opening with the previous released single, Last Day Under the Sun it's so Volbeat you could bottle it and sell it to fans. Catchy, good riffs and Michael Poulsen's exceedingly great vocals tick every box that Volbeat fans could want. It even has a choir helping out with the chorus at the end.
Sounding way too much like Sad Man's Tongue, Pelvis on Fire is fast-paced rockabilly fun with some serious metal riffing. Rewind the Exit has a nice mellow chorus before the pace and fire of Poulsen and Neil Fallon's (Clutch) vocals turn Die to Live into an absolute banger. Easily one of the best tracks on the album. It's so energetic and the addition of subtle keys and in your face sax really puts a smile on the face.
The good feeling left by that track is lost for the bland When We Were Kids and the unsubstantial Sorry Sack of Bones. The latter in particular is so very repetitive that even the good riffing starts to sound old.
It's back to the more traditional Volbeat sound with Cloud 9, Cheapside Sloggers (feat. Gary Holt) and Maybe I Believe. All fine tracks, absolutely nothing to complain about but nothing to get crazy about either.
They're followed by the pointless 38 second Parasite that would be nothing but filler if it wasn't so short. That Leviathan comes next, it starts to make you wonder if the best of the album is already behind us. It's a perfectly fine track but forgettable and never going to be held up alongside the greats of Volbeat music.
Happily it does have a few more good moments in its back pocket. The Awakening of Bonnie Parker is very catchy in Volbeat's more mellow way. The Everlasting has groove and some really hard and heavy riffing but 7:24 is a horribly flat finish.
Safe and uninspired. Even the most hardcore Volbeat fan might struggle to take more then a handful of tracks on this album and add them to their 'best of' Volbeat playlist.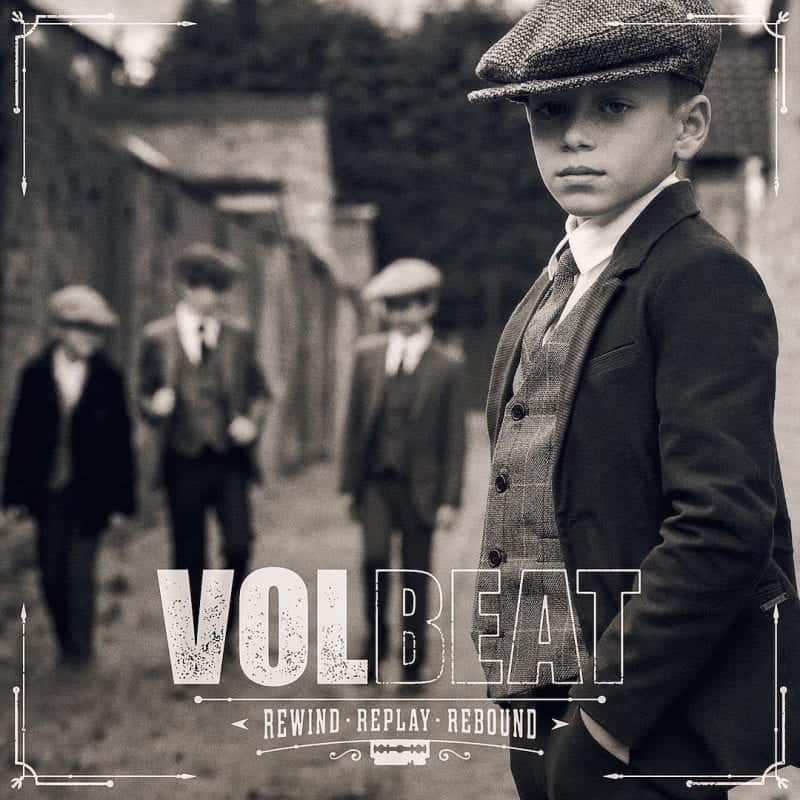 Volbeat – Rewind, Replay, Rebound Full Track Listing:
1. Last Day Under the Sun
2. Pelvis on Fire
3. Rewind the Exit
4. Die to Live" (featuring Neil Fallon)
5. When We Were Kids
6. Sorry Sack of Bones
7. Cloud
8. Cheapside Sloggers" (featuring Gary Holt)
9. Maybe I Believe
10. Parasite
11. Leviathan
12. The Awakening of Bonnie Parker
13. The Everlasting
14. 7:24
Volbeat - Rewind, Replay, Rebound (Universal)
The Final Score -

6/10