Album Review: Vastum – Orificial Purge (20 Buck Spin)
After four years of near silence, Vastum return with 'Orificial Purge,' their much-awaited follow up to the acclaimed 'Hole Below.' Their fourth album, 'Orificial Purge' offers a distinctive blend of sinister atmosphere, punishing brutality, and an unparalleled lyrical and visual imagery that traces connections between perversion, mortification, and an abyssal mysticism of sin.
Orificial Purge will be released on October 25th 2019 via 20 Buck Spin.
There is savagery to be showcased within Orificial Purge and Vastum are the band to hold it high and bare for all to see. A six track album filled to the brim with raging heaviness built on a foundation of darkened depths. It punishes those who listen but not without cause and certainly not without reward.
The reward is simply an album that perfects the blend of horror-filled atmosphere and primordial rage. Dragging victims along kicking and screaming, any fight is futile as the chunkiness of the riff work grinds the soul to dust. The thumping drum beat beats any resistance out and the vocals declare the end of all things.
Orificial Purge will do exactly that. Purge every single part of you a bad you'll love it.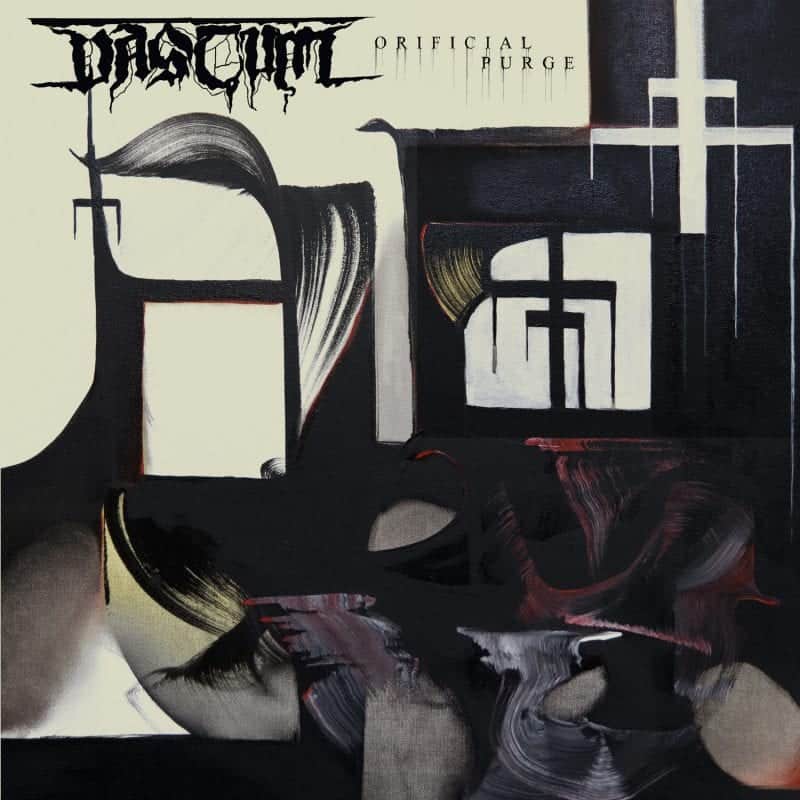 Vastum – Orificial Purge Full Track Listing:
1. Dispossessed In Rapture (First Wound)
2. I On The Knife (Second Wound)
3. Abscess Inside Us
4. Orificial Purge
5. Reveries In Autophagia
6. His Sapphic Longing
Links
Vastum - Orificial Purge (20 Buck Spin)
The Final Score -

7/10