Album Review: Svarttjern – Shame Is Just A Word (Soulseller Records)
Svarttjern return to the front with their fifth full-length entitled "Shame Is Just A Word"! True Norwegian Black Metal, infused with tastes of flesh, satan and misanthropy! Featuring an amazing artwork by Linda K Røed and a cover version of Exodus' classic "Bonded by Blood".
It will be released on 17th of January 2020 via Soulseller Records.
Snarling, roaring, ripping and tearing…the horrifying old school black metal sound of Svarttjern comes bounding out of the darkness with Prince of Disgust. A hyper and feral black metal offering that draws heavily from the old school of the genre. It's exactly the kind of start you could hope for when you press play on a black metal album.
Ment til å Tjene drives forward with as much heavy as humanly possible before Melodies of Lust drops the tempo for a thrilling sleazy black metal number. Whereas Ta dets Drakt, Frost Embalmed Abyss and Ravish me smash the hell of out of expectations that Shame is Just a Word might lose momentum.
A wicked cover of Exodus' Bonded By Blood is the cherry on top before the title track closes things out with fire and brimstone. Wonderful.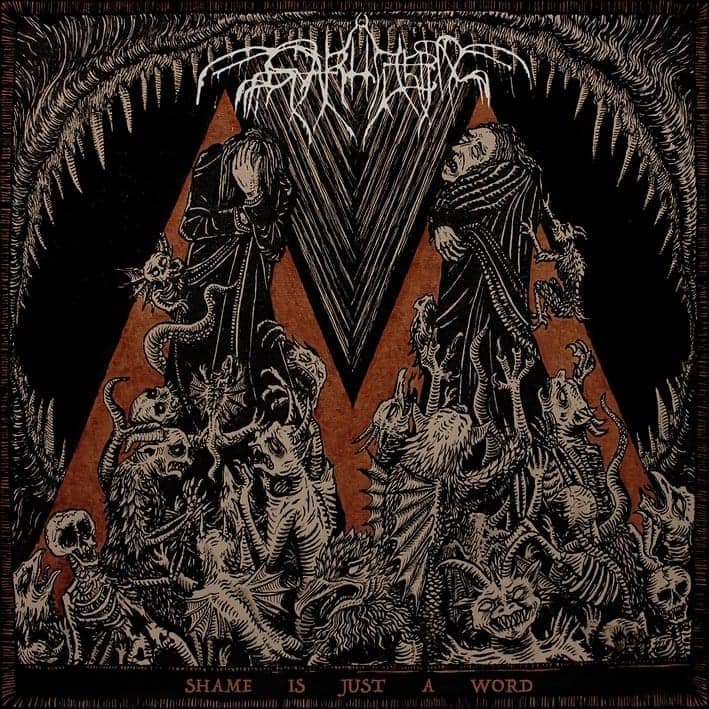 Svarttjern – Shame is Just A Word Full Track Listing:
1. Prince of Disgust
2. Ment til å Tjene
3. Melodies of Lust
4. Ta dets Drakt
5. Frost Embalmed Abyss
6. Ravish Me
7. Bonded by Blood (Exodus Cover)
8. Shame is Just a Word
Links
Svarttjern - Shame Is Just A Word (Soulseller Records)
The Final Score -

9/10