Album Review: Suicide Silence – Become The Hunter (Nuclear Blast)
California based extreme metal titans, Suicide Silence will unleash their sixth studio album, "Become The Hunter" on February 14th 2020 via Nuclear Blast.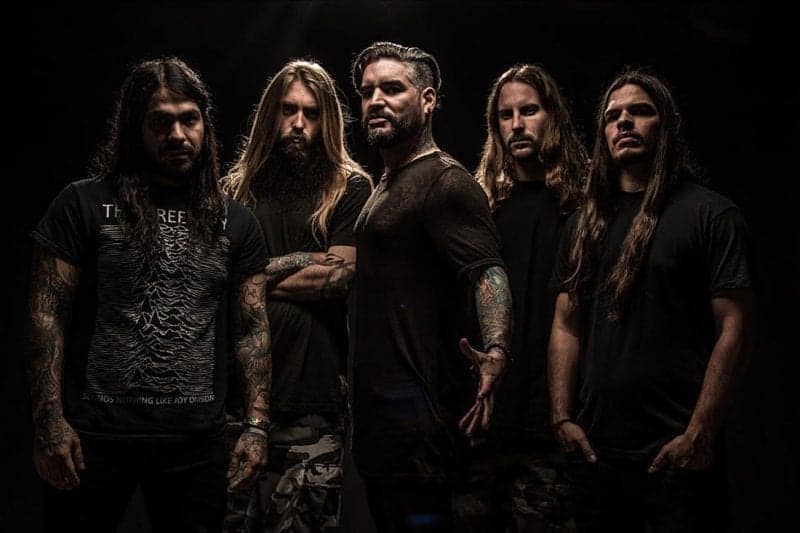 Moving at breakneck speed from the word go, Suicide Silence are back with another slice of death/grind infused groove metal to get the circle pits going. Become the Hunter is a reckless, heavy and dehumanising record. The perfect accompaniment to the day of commercialised love and affection, let's fuck stuff up.
With unparalleled power, Two Steps is anarchy personified as the band throw their all into delivering an earth-shattering piece of viciousness. The blasts of grinding metal, the barbarity of the death groove and the frantic bursts combine to get the head banging as hard as possible.
The groove is even more present on Feel Alive thanks to the unruliness of the riffs but credit must also be given to Eddie Hermida who really steps up his game here on vocals. It's eye-watering stuff but so damn alluring too.
With nary a drop in tempo, Love Me to Death, In Hiding and Death's Anxiety continue to push Suicide Silence to a level of ruthlessness that seems inhuman. Every member is playing out of their skin here and it must have been some of the most exhausting sessions.
It makes the slight scale back of Skin Tight, a much more sinister sounding track, all the more exciting. Although be under no pretences, it is still a track with an astonishing level of fire. Fire that drains into The Scythe. The guitars leading us through a grubby bit of groove and towards a very old-school sounding guitar solo.
The latter half definitely has a bit more variety as alongside the previous two tracks, Serene Obscene has a nice touch of melody at the start. Before Suicide Silence take a deep breath and dive headfirst into two final slammers in the form of Disaster Valley and the title track. Ruthless? That's putting it nicely.
Suicide Silence – Become the Hunter Full Track Listing:
1. Meltdown
2. Two Steps
3. Feel Alive
4. Love Me To Death
5. In Hiding
6. Death's Anxiety
7. Skin Tight
8. The Scythe
9. Serene Obscene
10. Disaster Valley
11. Become The Hunter
Links
Suicide Silence - Become The Hunter (Nuclear Blast)
The Final Score -

8.5/10