Album Review: Spirit Adrift – Enlightened In Eternity (Century Media Records)
US heavy metal outfit Spirit Adrift will release their new record "Enlightened In Eternity" via Century Media Records, outside of North America on October 16th, 2020!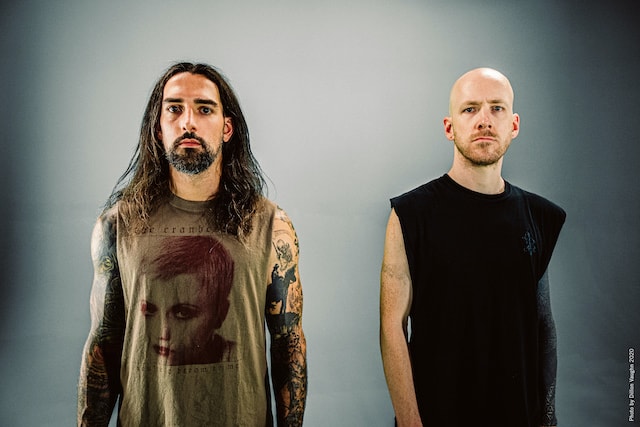 An ode to the heavy metal gods of old while systematically sounding as current and up to date as possible, Spirit Adrift bring the big guns out on their new album. Big guns that fire off explosive head-banger rounds of riffs, drop bombs of meaty hooks and follow it up with the whine of the warning siren that is the vocals.
Kicking off with the high energy offering that is Ride Into the Light, the thickness of the guitars as they stomp their way forward is thrilling as all hell. It's a thumping opener, the vocals adding a welcome snarl reminiscent of the golden metal years.
With groove in the soul, Astral Levitation delivers a wild ride of fascinating music. Truly coming to life around the halfway point with a trippy adjustment that stands out for all the right reasons. It's the first proper example of just how unique this momentous metal offering can be.
Although that might make it sound like the more 'straight-forward' efforts like the following Cosmic Conquest are lacking and that's far from the case. In fact, the bite this track and the following Screaming from Beyond have are more than up to the task of leaving marks. The guitar solo in the former is proper killer, especially as the rhythm slows down in a very sexy way after. Something that the latter absolutely nails with a more thoughtful and intense tempo.
It's no nonsense speed and hair-raising heavy metal with Harmony of the Spheres and Stronger Than Your Pain though. A showcase of finger-bleeding guitar work. While stuck in the middle of these two bangers is the least 'grabbing' effort in Battle High. Even if Spirited Adrift's less exciting offerings are still punchy and hard-hitting.
Ensuring that this is an album that won't be forgotten anytime soon, the heavy metallers go above and beyond for the finale though. Delivering a 10+ minute track that is a little bit of everything that Spirited Adrift are. The slow and melodic drawl of the first half that begins to get harder and heavier as it goes on is impressive. A strong slice of enlightenment that never feels in danger of dragging especially as it gets faster and hotter by the end.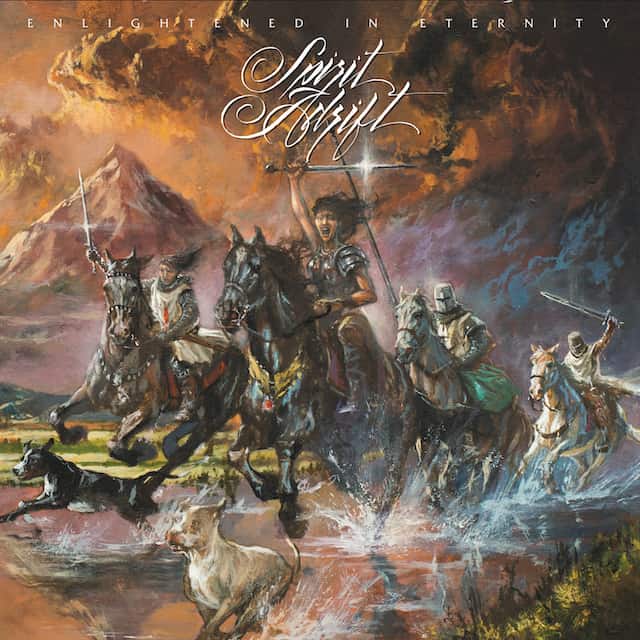 Spirit Adrift – Enlightened in Eternity Full Track Listing:
1. Ride Into the Light
2. Astral Levitation
3. Cosmic Conquest
4. Screaming from Beyond
5. Harmony of the Spheres
6. Battle High
7. Stronger Than Your Pain
8. Reunited in the Void
Links
Website | Facebook | Instagram
Spirit Adrift - Enlightened In Eternity (Century Media Records)
The Final Score -

8.5/10