Album Review: Sole Syndicate – Last Days Of Eden (Scarlet Records)
Growing up together and listening to the most famous melodic hard rock and heavy metal bands of the 80's, the five musicians of the rising Swedish band, Sole Syndicate managed to revitalize the genre with their 2016 debut album 'Garden of Eden'. Now, on November 20th 2020, the charming rockers return with their sophomore album, Last Days of Eden. Out via Scarlet Records.
Absolutely capturing an era, the heyday of the likes of Thin Lizzy, Van Halen and Europe, Sole Syndicate's Last Days of Eden will put a smile on faces.
It's an album of catchy melodic metal riffs, massive guitar hooks, solos and dreamy vocals. Kicking off with the vibrancy of Wake Up and following that up with a robust touch of guitar groove on …and the Truth Will Set You Free.
Things get even chunkier in the guitar department with We All Fall Apart, although this is a track all about its chorus. Before we get the first power ballad in Glory Days, a nice introspective effort but not a 'wow' moment unfortunately.
The sleazy riffing and head-banging We Came to Rock lacks bite, but the following Brothers is one of the album highlights. Thanks to a ton of energy and super-catchy rhythm. Whereas once again, the groove of the guitars on Pain Is Only an Illusion stands out. One of the nastier efforts, especially as the grander chorus stands out in stark contrast.
Another set of bangers in the form of the high-powered Have You Heard It All Before? and the chuggy Bring Us A Hero ensures Last Days of Eden finishes with a bang rather than a whimper. Although there is a whimper with the stoic finale of When Darkness Calls. Where even the chorus can't quite muster the energy needed to wrap things up effectively.
Aside from few misses here and there, Last Days of Eden is packed with feel-good hard rock/classic melodic highs.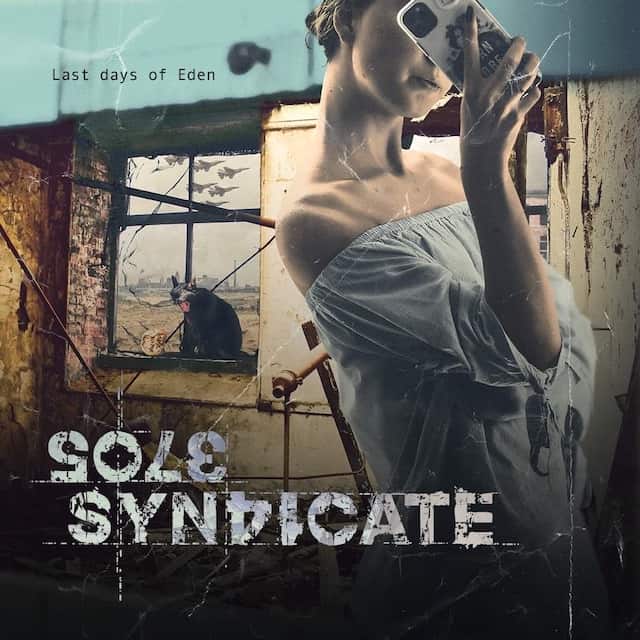 Sole Syndicate – Last Days of Eden Full Track Listing:
1. Wake Up
2. …And the Truth Will Set You Free
3. We All Fall Apart
4. Glory Days
5. We Came to Rock
6. Brothers
7. Pain Is Only an Illusion
8. Have You Heard It All Before?
9. Bring Us A Hero
10. When Darkness Calls
Links
Sole Syndicate - Last Days Of Eden (Scarlet Records)
The Final Score -

6.5/10