Album Review: Silver Grime – Healed by the Dark (Inverse Records)
Swedish Epic Doom metal band Silver Grime will release their debut album 'Healed By The Dark' on October 26th 2018 via Inverse Records. The band features former members of Paul Di'Anno, Obscurity and Cloudscape.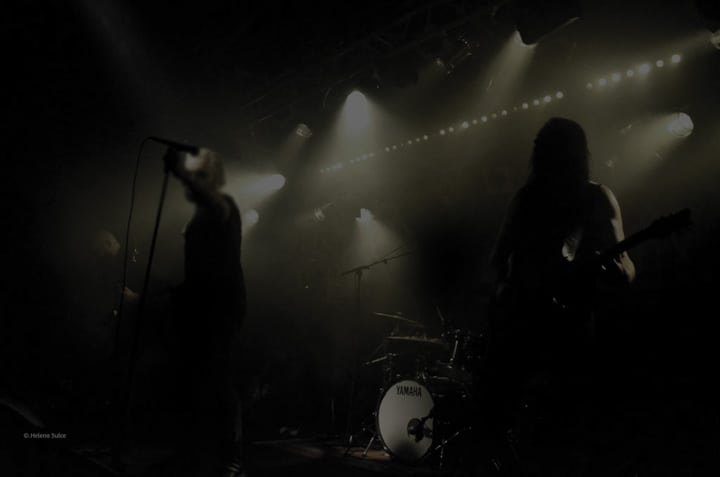 While it is a doom album, that much is clear from the moment The Realm of the Ancient Stones kicks in, what makes Silver Grime stand out is their use of fantastical, gothic-toned clean vocals and old-school sounding riffs. It's a very unique sounding opening track, heavily layered with elements that are always associated with doom. The guitar solo near the end in particular is unexpected but very welcome.
Sharing a lot in common with the doom of the 70s, the riffs of Like a Blood Red Rose are crystal clear and rich in darkness. We get the briefest of 'intermissions' with The Execution of the Narcissist. A short piece of horror movie style music where the victim is creeping down an hallway trying to avoid a mad killer.
It leads into Eclipse of Tomorrow, a grungy kind of track with it's low and dirty rhythm and vocals. Before the title track ends a unique listen with the catchiest tune so far. Very impressive.
Silver Grime – Healed by the Dark Full Track Listing:
1. The Realm Of The Ancient Stones
2. Children
3. Like A Blood Red Rose
4. The Execution Of The Narcissist
5. Eclipse Of Tomorrow
6. Healed By The Dark
Healed by the Dark will be available via all major streaming services but you can keep up to date via Silver Grime's Facebook, Twitter and Instagram.
Silver Grime - Healed by the Dark (Inverse Records)
The Final Score -

7/10