Album Review: Signs to the City – Not Made of Miracles (Self Released)
Signs to the City (formerly known as Jarrett Lobley Project) have released their new album, Not Made of Miracles (European release date 26th March 2018). 12 tracks of emotive but really rocking music.
Softly sung vocals, mellow drum taps and emotive piano melody introduces Signs to the City's new album nicely. Nothing to complicated but not a boring retread either.
The rhythm gets a little more interesting with Dark Soul thanks to comforting bass groove before We've Seen it All steps up and provides the catchiest tune so far.
Not Made of Miracles is a mellow listen. Even when upping the pace the band keep things light and airy. Tracks like The Line and Unstable are perfect accompaniments to a relaxing evening with a nice drink, all worries forgotten temporarily. It's not just the playful nature of the instruments (such as on Darker Side of Paris) but the vocals too that are outstanding throughout. Everyone Breathes verses are simply wonderful.
While the album has very few misses, there is moments that test the goodwill. Rockets electronica/dance tune is obnoxious sounding and out of place. It's a pity as Signs to the City can use effects and electronica well as proven by the rest of the album.
Never Awake also just isn't that interesting to listen to, sounding a little devoid of imagination while Into the Guiding Lights threatens to over-step the effects marker again but just about manages to make it work. Just.
Things end on a high though as Moon 2.0 apes the earlier tracks on the album to deliver a sweet and emotional melody that keeps things understated but fascinating.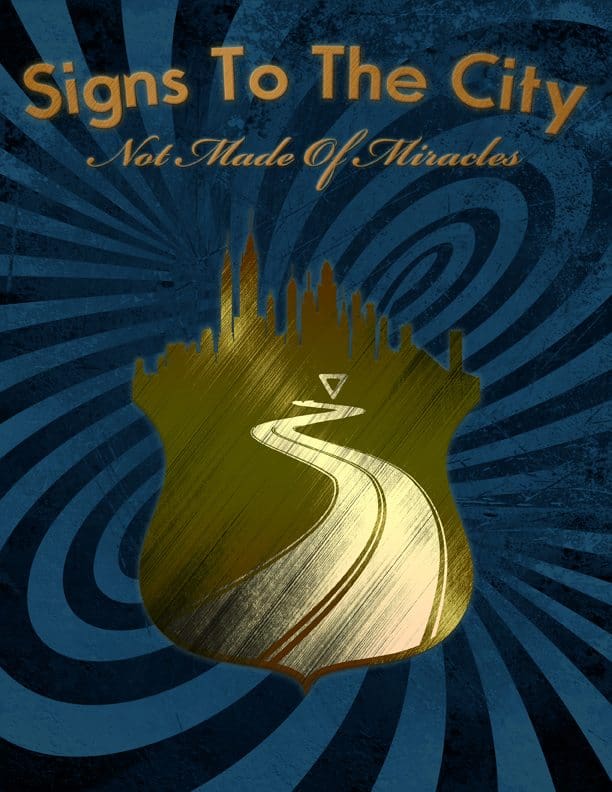 Signs to the City – Not Made of Miracles Full Track Listing:
Dark Water
Dark Soul
We've Seen it All
The Line
Everyone Breathes
Darker Side of Paris
Rockets
Never Awake
Unstable
Last Time
Into the Guiding Lights
Moon 2.0
You can find out all you need to about the album & Signs to the City over on their website, Facebook Page, Twitter and Instagram. Check out some of their tracks on SoundCloud and videos on YouTube.
Signs to the City - Not Made of Miracles (Self Released)
The Final Score -

7.5/10