Album Review: Septicflesh – Modern Primitive (Nuclear Blast)
Symphonic and cinematic death metal legends Septicflesh return with their brand-new album, Modern Primitive. Septicflesh have joined forces with Nuclear Blast Records to release this new album on May 20th, 2022.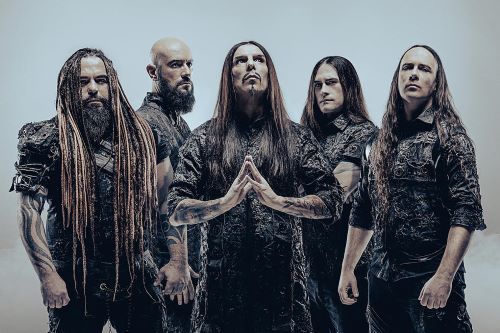 Go big or go home. It's a saying that makes so much sense when you listen to this album. After all, Septicflesh have been doing this in some form or another since 1990. So, you might not be surprised if you found them phoning it in here. However, that's not the Septicflesh way and instead the band have taken the 'go big or go home' statement to its highest intent. Delivering one of their grandest and most lavish epics yet.
An album that is filled with storytelling wonder and enough metal meat to get even the stiffest neck head-banging along.
Crafting a deeper and more impressive level of richness, Modern Primitive is a triumphant return for Septicflesh. Where every single track drips in atmosphere and every single track surprises in some way or another. The orchestration, the massive rhythm sections, the elaborate cinematic vibes and the devilish heaviness makes this an unforgettable listen.
The pairing of Hierophant and Self Eater are worth mentioning first as even though they are individual tracks, they are also two-parts to a story. One that is fascinating, with the former driven by a sinister and chilling tone and the latter complimented by a crushing percussion section.
The album highlight though comes in the form of the jaw-dropping Neuromancer. Where Septicflesh deliver a stellar bout of heavy rhythm, extravagant orchestration, blistering bursts of intensity and mix up the vocals. A track that you just hit play over and over again on, until you remember there's more than half an album still to listen too.
Now, while Neuromancer is a high point, it's far from downhill afterwards. Coming Storm proving to be an apt name as it has a tempo that sounds akin to a whirlwind and is one of the more chaotic sounding efforts. Then there is A Desert Throne, arguably the most cinematic sounding track on the album. Although this being Septicflesh, there's a lot more meat to the bones and a ferocious segment of heavy drums and guitar feels particularly hard.
Tight, concise and just short of 39 minutes, Modern Primitive is a surprisingly easy album to consume. One that delivers a thrilling and impressive amount of variety. It's truly something that this long into their careers, Septicflesh are still pushing themselves and delivering such wonderful music.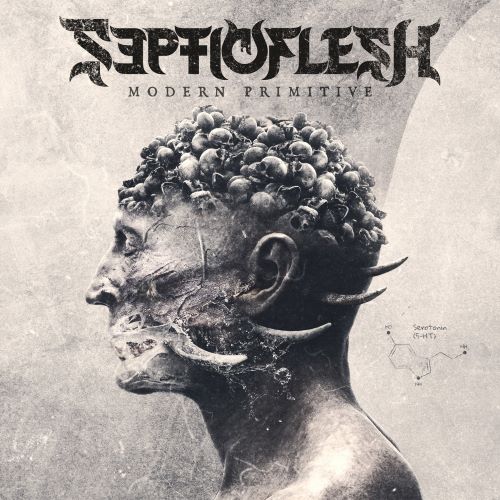 Septicflesh – Modern Primitive Full Track Listing:
1. The Collector
2. Hierophant
3. Self-Eater
4. Neuromancer
5. Coming Storm
6. A Desert Throne
7. Modern Primitives
8. Psychohistory
9. A Dreadful Muse
Links
Bandcamp | Website | Facebook | Instagram | Nuclear Blast
Septicflesh - Modern Primitive (Nuclear Blast)
The Final Score -

9/10