Album Review: Second to Sun – The Walk (Self Released)
Released in late November of 2018, The Walk is the new album from Russian blackened metal band, Second to Sun.
Founded in 2012 by its guitarist Vladimir Lehtinen. Second To Sun concentrate on the musical and creative aspect more to give more depth and back story to the music. The band's music contains blend of metal genres: on the one hand, it has the many rhythmic elements of groove metal; on the other -hand, it continues the legacy of such classic Scandinavian black metal bands as Emperor, Mayhem, and Thorns.
Spreading their influence through dominant and repugnant black metal, the sluggish march to hell that is We Are Not Alone stirs something dark inside us. The beast is waking and Second to Sun have one goal which is to see it rise up and dominate.
They manage this with a murky and nefarious style of black metal that calls to the days of old but with way more creativity as Black Lines and Home shows. The latter in particular shows Second to Sun know how to create flowing horror-fuelled melody alongside deep cuts of monstrous heaviness. A sensational track.
After three songs of poignant blackness, we get a momentary break with the drifting and comforting effects of From Outer Space. This then leads into the sound of a train horn which announces the arrival of The Train 1702 which crashes into us with destructive force.
The Owls then follows with a track that evokes revulsion and admiration at the same time. Hauntingly seductiveness with harrowing evilness it is only matched by the savagery of New World Order.
The dramatic and striking force of Second to Sun's The Walk comes to and end with To Live and We Are Alone. The former built on tormented rhythm and the latter with sentimental but darkness covered melody.
Russia once again shows that they are a powerhouse country when it comes to delivering extreme music of the highest order. Second to Sun are a bright star in the frigid iciness of the black metal world.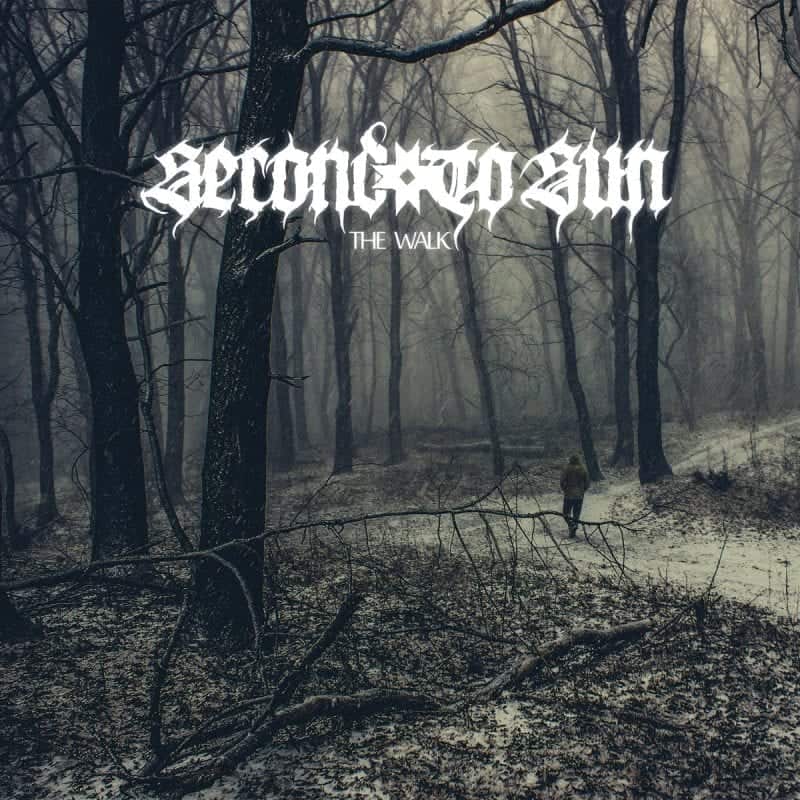 Second to Sun – The Walk Full Track Listing:
1. We Are Not Alone
2. Black Lines
3. Home
4. From Outer Space
5. The Train 1702
6. The Owls
7. New World Order
8. To Live
9. We Are Alone
The Walk is available via all major streaming services but can also be purchased via Bandcamp. Find out more and keep up to date with Second to Sun news by liking their Facebook Page, following them on Instagram and subscribing to their YouTube Channel.
Second to Sun - The Walk (Self Released)
The Final Score -

9/10