Album Review: Sanity Control – War on Life (Seeing Red Records/Selfmadegod)
Sanity Control is a Crossover/ Thrash Metal band from Warsaw, Poland, who pay homage to the classic Thrash Metal bands while blending it with a distorted and aggressive hardcore punk attack not unlike the great Crossover bands before them – Broken Bones, D.R.I., MOD, and Crumbsuckers to name a few. Their lyrics cover various social issues and embody a geniune hardcore/punk attitude. Seeing Red Records are teaming up with Selfmadegod Records to unleash Sanity Control's debut album, War on Life, to the world on August 7th 2020.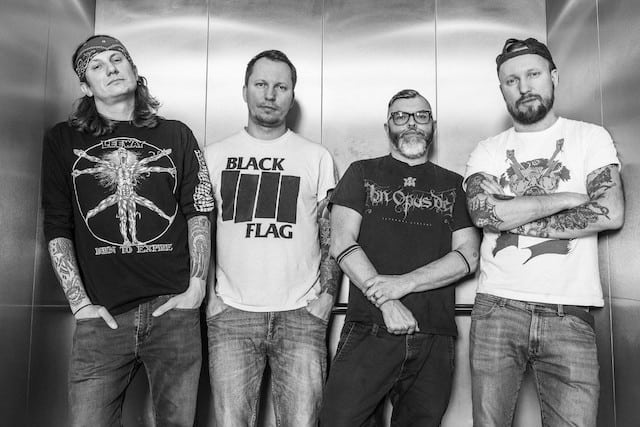 On fire throughout, it's thrashing energy in short and sharp bursts across the 8 tracks of War on Life. A complete lack of nonsense, Sanity Control bring plenty of aggression. Although it doesn't exactly wow at first, it quickly takes hold and compels the head to start banging furiously.
With punk spirit, embellished by the snarling and snarky vocal style, the energy is kept consistently high. That the overall length is only about 20 minutes ensures there's no time to get desensitised to War on Life's violence. Easy to disseminate, easy to stomach and easy to replay over and over again.
Sanity Control – War on Life Full Track Listing:
1. War on Life
2. Rope
3. Paying is Believing
4. Good Dogs
5. Swarm
6. Hunt
7. Enough
8. Dying Order
Links
Sanity Control - War on Life (Seeing Red Records/Selfmadegod)
The Final Score -

7/10