Album Review: Ross the Boss – Born Of Fire (AFM Records)
Metal legend Ross "The Boss" Friedman has written music history as a founding member of Manowar and The Dictators and his influence in heavy metal and also punk is noticeable to this day. Manowar's first six masterpieces which saw him significantly involved in between 1982 and 1988 are immortal classics today, and that the band wasn't able to deliver the same quality again after his departure speaks for the New York based guitarist and songwriter.
Since 2006, Ross has been releasing traditional and raw epic metal which calls up memories of the Manowar masterpieces from the 80's with its very own style. New album 'Born Of Fire' is the fourth release from Friedman and his band which arrives not even two years after their chart breaking 2018 effort 'By Blood Sworn'.
Born Of Fire will be released on the 6th March 2020 via AFM Records.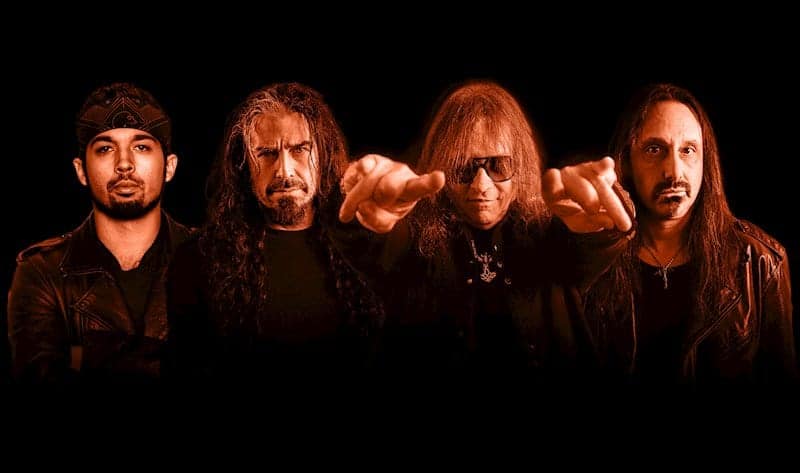 Hotter then a sauna in the fieriest pit of Hell, Ross the Boss come shrieking out of the gates with the heavy metal head-banger that is Glory to the Slain. It's immediately followed by the 'just as on-fire' I Am the Sword and darker Fight the Fight. It's clear right from the off that Ross the Boss mean business on this new album.
With the riffs being fired out as though the band are going to war alongside a bevy of solos, it's an album all about the guitars. On that front, it absolutely delivers with the likes of Denied By the Cross and Godkiller being two super-strong examples of just how solid the guitars are.
The album highlight comes in the form of the epic Maiden of Shadows though. A track with so much power and such a bombastic feel to it.
If you want an album that spurts fire, calls to the head-banger in you and asks no more then for you to throw the horns and lose your mind to it, then Born of Fire will deliver.
Ross the Boss – Born of Fire Full Track Listing:
1. Glory To The Slain
2. I Am The Sword
3. Fight The Fight
4. Shotgun Evolution
5. Denied By The Cross
6. Maiden Of Shadows
7. Born Of Fire
8. Demon Holiday
9. Godkiller
10. Waking The Moon
11. Undying
12. The Blackest Heart
Links
Website | Pre-order | Facebook | Twitter
Ross the Boss - Born Of Fire (AFM Records)
The Final Score -

7/10