Album Review: Rise to the Sky – Death Will Not Keep Us Apart (GS Productions)
Rise To The Sky is a solo death doom project that borders on the funeral side of things. After making releases for a couple of years Rise To The Sky cements their style and aesthetic with this new album Death Will Not Keep Us Apart. Out on October 9th 2020.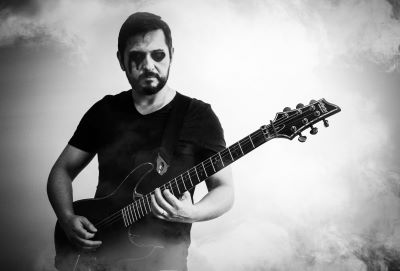 With no joke intended, Rise to the Sky rises above the 'bedroom project' moniker that is often attached to a solo project. Simply by delivering a genuinely well put together album that is as dark as the best funeral doom should be while also having an emotive and thoughtful edge.
Echoing, monolithic slabs of heaviness, the nine offerings here are the weight of a dying world on shoulders. The sound of death on a chilling wind that blows across acres of bleached white skulls and bones. The haunting terror that comes crawling through the mind during sleep and the acceptance that no matter how much effort is expended, the end of all things is coming.
If the goal was to send the mind into something of a fugue state then that will certainly have been achieved come the end. Each track feels like more and more weight bearing down and while most tracks are considered and concise, there are nine of these behemoths. This isn't a complaint though. It might be exhausting but it's such a satisfying exhaustion.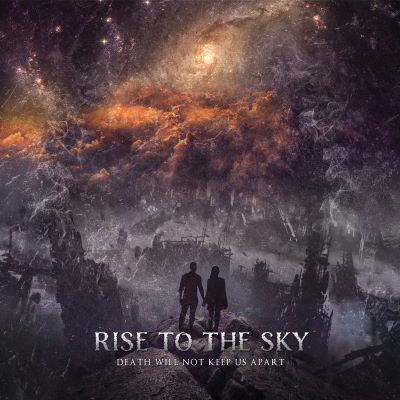 Rise to the Sky – Death Will Not Keep Us Apart Full Track Listing:
1. From the Distance
2. Pain and Blood
3. Together in the Grave
4. When Death Comes
5. High Up Above
6. The Final Choice
7. Death Will Join Us
8. We Are Not Mourning
9. Dancing in the Dark (Death)
Links
Bandcamp | Website | Facebook | Instagram | YouTube | GS Productions
Rise to the Sky - Death Will Not Keep Us Apart (GS Productions)
The Final Score -

9/10