Album Review: Press to MECO – Here's To The Fatigue (Marshall Records)
"Everyone feels emotions." Sometimes the simplest phrases are the most powerful. Certainly, it's the choice of words Crawley trio Press to MECO arrive at when discussing their second album, Here's To The Fatigue.
"It's easy to get annoyed and frustrated at life sometimes, or the state of the world in general," says drummer and lyricist Lewis Williams. "But we want to write about these things from a human, emotional point of view, because those feelings are universal – everyone can relate to them."
Having announced their signing with Marshall Records in January, Here's To The Fatigue looks set to continue the upward trajectory Press to MECO are already set on. The album will be released on March 30th 2018.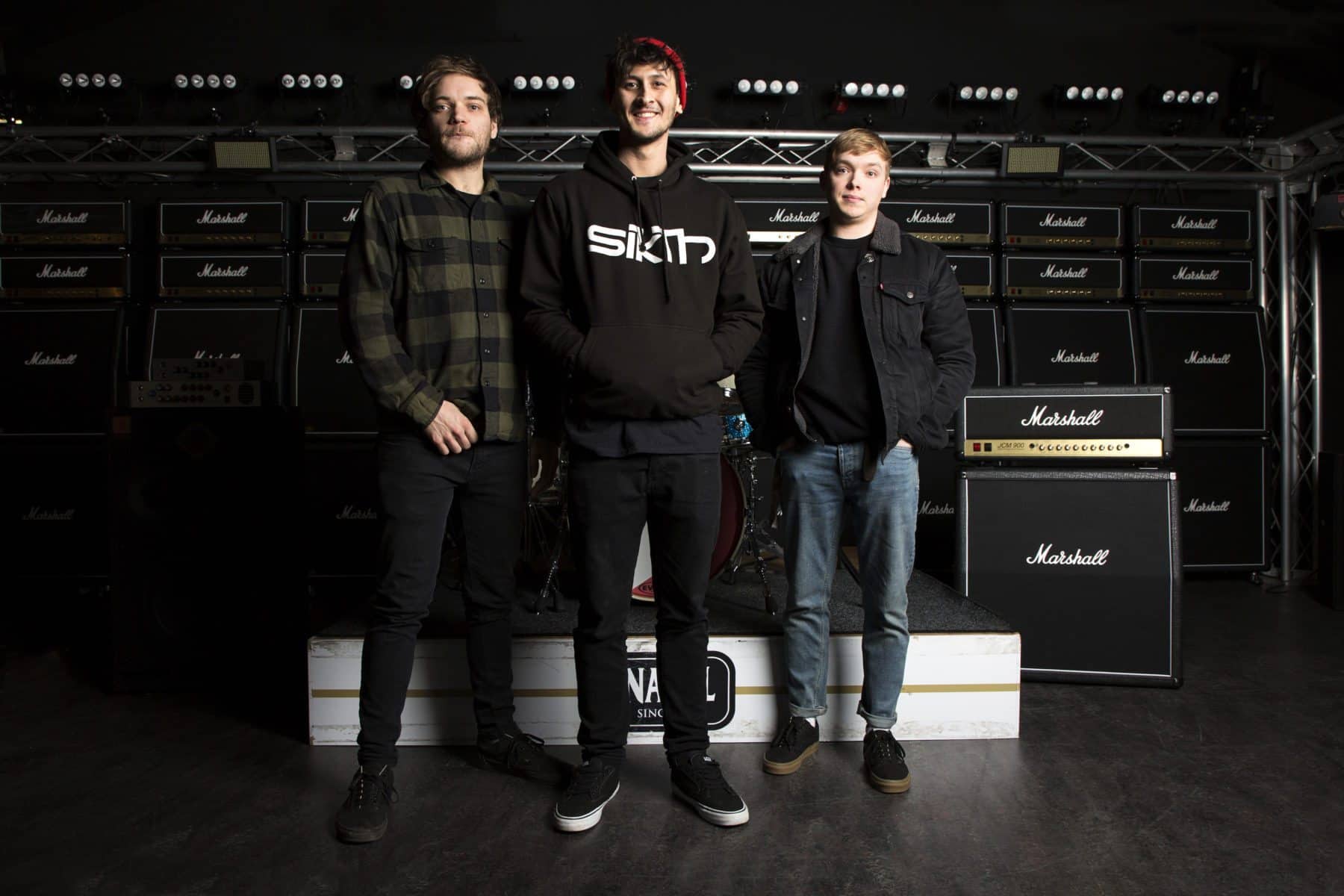 The honest & upbeat rock efforts of Press to MECO impressed Us when we caught them supporting Sikth last year so it's good to see that the bouncy rhythm shown there is also present on their new album, Here's To The Fatigue.
Catchy melodies, upbeat riffs and pop-punk vocals with occasional heavier and harder moments sees Familiar Ground live up to its title nicely. Familiar but not without being noticed in its own way. What it does do is prepare you for an album filled with fun & interesting ideas.
Look no further then the title track for a bit more meat to the bones as the trippy guitar tones add deeper layers.
The good vibes don't stop as Press to MECO's inspirations rear their head on the excellent Skip the Crawl, a track that has a distinct Funeral for a Friend flavour.
Press to MECO fling impressively catchy track after track at you with complete abandon. They make bouncy sing-along tunes like Howl, A Quick Fix and Itchy Fingers sound effortless. Their sound might lean towards a more cleaner rock style but to call them that would be doing them an injustice seeing as there is a far wider range on show here.
They're not an easy band to categorise but it doesn't matter, simply enjoy the efforts of a very talented band.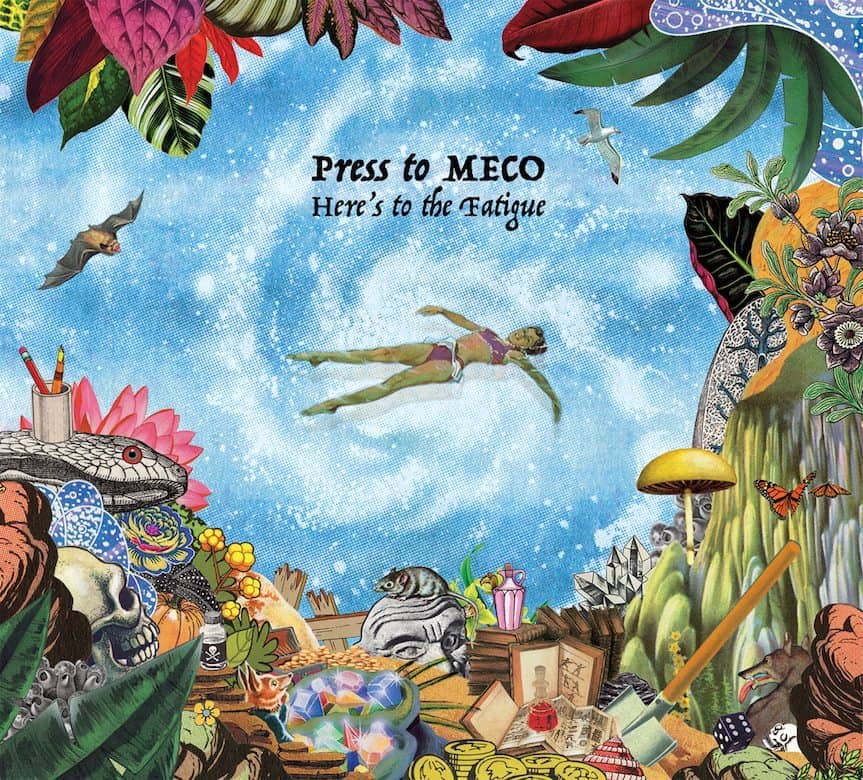 Press to MECO – Here's To The Fatigue Full Track Listing:
1. Intro
2. Familiar Ground
3. Here's to the Fatigue
4. If All Your Parts Don't Make a Whole
5. Skip the Crawl
6. A Place in it All
7. Howl
8. A Quick Fix
9. Itchy Fingers
10. The Things That We Don't Talk About
11. White Knuckling
[amazon_link asins='B079RMDJB3,B00QRZ40DK,B015LOLO9K,B075XQFR3H' template='UseThisOne' store='g0e5b-21′ marketplace='UK' link_id='d2c8acad-2307-11e8-a8ee-316b38412dd4′]
You can order Press To MECO's music & merchandise via their website here. Stream their music via Spotify and Apple Music below. Keep up to date with news by liking Press to MECO's Facebook Page, following them on Twitter and Instagram.
Press to MECO - Here's To The Fatigue (Marshall Records)
The Final Score -

8.5/10