Album Review: Paladin – Ascension (Prosthetic Records)
A valiant, thundering power-metal opus, 'Ascension' is the Prosthetic Records debut from Atlanta, GA quartet Paladin.
Self styled "face-shredding power thrash"! Fast, melodic, and technical, Paladin is on a mission to bring some European flavour to the Atlanta's metal scene. The foursome blends soaring vocals, harsh rasps, catchy melodies, and fiery guitar work reminiscent of the 80's power metal's finest to create their own brand of thrashy power metal.
Fronted by master songwriter Taylor Washington, a stalwart of the Atlanta metal scene, he's also a touring guitarist with Arsis (Nuclear Blast). Ascension will be released on May 17th 2019.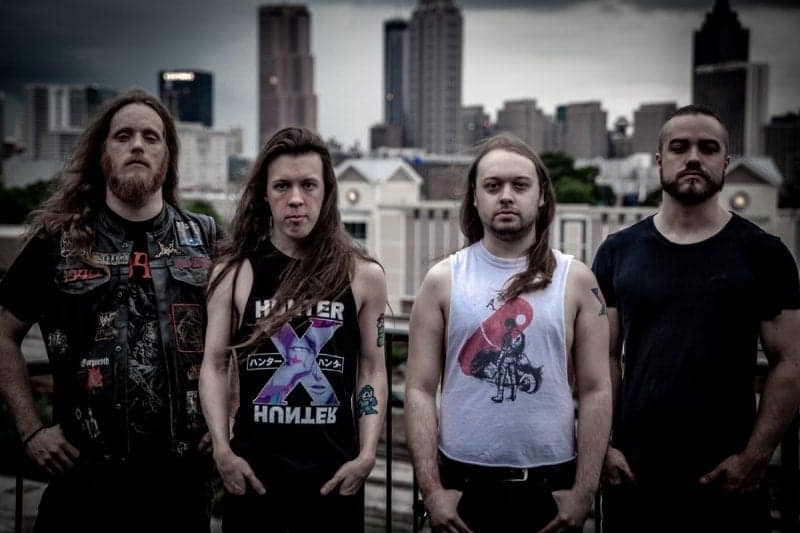 Telling us everything we need to know in less then a minute, Paladin's brand of hyper fast, fiery power metal comes screaming out of the gates with Awakening. The incredible shredding of guitars, the triumphant vocal scream, the blazing hot riffs…this is metal.
Mixing thrash sensibilities with a fiery showcase of heaviness, power metal flair and soaring clean vocals, what we have here is a modern record to please many a metal fan.
The good vibes, because this album is filled with them, comes from the guitars in Divine Providence. We get a duel vocal performance here, one side hellish guttural and the other the clean singing we know from the opening track.
Whereas Carpe Diem is more out and out thrash heaviness with focus on getting the heads banging as hard as possible. Just listen to the scream of the short solo!
Paladin are really rolling now too as Call of the Night, Black Omen and Fall From Grace keep things super-hot. The high-tempo guitar work is on another level. It doesn't seem as if they could play at a slower pace even if they tried.
This does mean it begins to lose impact as it goes on though with tracks like Shoot for the Sun, Vagrant and Dawn of Rebirth, part of the latter half beginning to get a bit cloying. It's not that they're bad tracks, far from it but rather there is only so much hyper shredding a person can experience before it begins to blend together.
Still a damn fine album though.
Paladin – Ascension Full Track Listing:
1. Awakening
2. Divine Providence
3. Carpe Diem
4. Call of the Night
5. Black Omen
6. Fall From Grace
7. Bury the Light
8. Shoot for the Sun
9. Vagrant
10. Dawn of Rebirth
11. Genesis
The album ordering links can be found here while more information about Paladin can be found on Facebook.
Paladin - Ascension (Prosthetic Records)
The Final Score -

7.5/10