Album Review: Orecus – The Obliterationist (Violent Groove)
Orecus is a Swedish modern death metal band originally founded in 2011 and re- launched in 2020. Drawing influences from the riff-focused modern era death metal together with the aggression of its older counterpart. The debut album 'The Obliterationist' will be released on March 12th, 2021 via Violent Groove.
This is not quite the same Orecus that we ran into back in 2016 with their EP, Conclusion. Line-up changes and a more modern approach to their sound has seen them reborn. Ready to take on the world with a hefty ten-track death metal head-banger. Ten tracks of meaty, groove-infused and furious death metal that has one eye on the historic past (particularly of the country they come from) but one eye firmly focused on the now.
Along for the ride, we also get guest vocals from Chad Kapper (Frontierer, When Knives Go Skyward) on adding their vocals to Bloodvite and and Fredrik Söderberg (Soreption) on Below the Threshold. As if Oreus needed anymore brutality to their sound.
Riffs as thick as three-day-old porridge, bass as sinewy as an Olympic runner's legs, drums that pound with force and speed, and of course, vocals that sound like guts being hacked up. Combined, all these nasty instruments result in a smash-mouth and aggressive listen with plenty of exciting groove.
This re-birthed Orecus and the more modern style of death metal they portray, it's not trailblazing stuff but that's no slur on the band. Swedish death metal has a sound, recognisable to most and too much messing around detracts from what it should be at its core. Orecus, at their core, are unashamedly death metal and make sure to do it well.
Which is exactly what they do. Efforts like the title track, The Destruction Path, Blodvite, Becoming the Nihilist and Extinct are ballsy listens. The kind of stuff that gees you up and makes you feel that little bit stronger and tougher. Perfect pit fodder.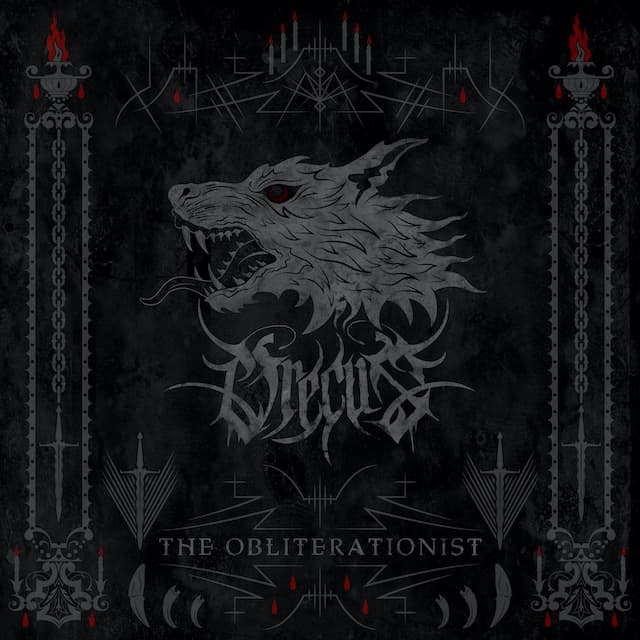 Orecus – The Obliterationist Full Track Listing:
1. The Obliterationist
2. Distress Signal
3. The Destruction Path
4. Blodvite (feat. Chad Kapper)
5. Omnipotent
6. Below the Threshold (feat. Fredrik Söderberg)
7. Unborn, Reborn
8. My Manifest
9. Become the Nihilist
10. Extinct
Links
Website | Bandcamp | Facebook | Instagram | YouTube
Orecus - The Obliterationist (Violent Groove)
The Final Score -

7.5/10