Album Review: Ophidian I – Desolate (Season of Mist)
Emerging from Iceland; the barren island in the north, home to apocalyptic weather, eruptions and storms. The breeding intensity, blazing speed and ferocity of Ophidian I reflects the chaos it hails from as well as the inherent beauty and complex harmony.
Consisting of familiar faces within the Icelandic scene as members of bands such as Helfro´, Beneath, Une Mise`re and Atrum; Ophidian I have a clear goal of reaching the apex of technical metal in terms of proficiency, arrangements and sound. The result is Ophidian I's destructive full-length album 'Desolate'. Out on the 16th July 2021 via Season of Mist.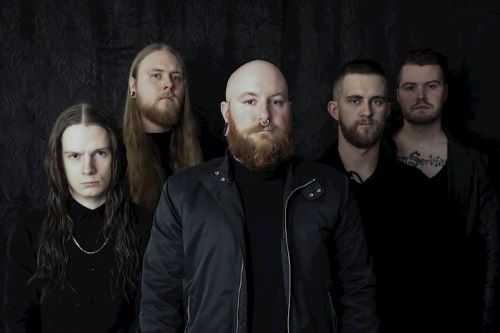 A blistering assault of extreme, it's hard to know what is more impressive throughout Ophidian I's Desolate. Is it the insanely wild technicality of the guitars? The frantic and frenzied drums? Or the deep guttural vocals? The opening track Diamonds is simply unrelenting. A jumbled mess of noise that somehow ends up sounding so ordered and sensible as it sinks into the mind matter.
If your brain isn't already dribbling out of your ears with that one, Ophidian I have a lot more mind-melting technicality to showcase. The guitar extravagance of Spiral to Oblivion, the bilious vocal performance of Storm Aglow, the brutal drumming of Unfurling the Crescent Moon and so on. Track after track of insane technicality, heaviness and speed. Unrelenting and unforgiving but so very addictive.
It's impossible to not be impressed by what Ophidian I are capable of. Nonsense but brilliant nonsense. By time the halfway point is reached, the scorching intensity of Sequential Descent, few fans of hyper technicality won't be madly in love with this album.
There's so much more absurdity to come though. Captive Infinity, Enslaved in a Desolate Swarm, Dominion Eyes, Jupiter and Wither on the Vine… the second half of the album has absolutely no let up. Ophidian I turning the screws even tighter until your screaming out in pain and pleasure.
Technical extreme metal at its finest.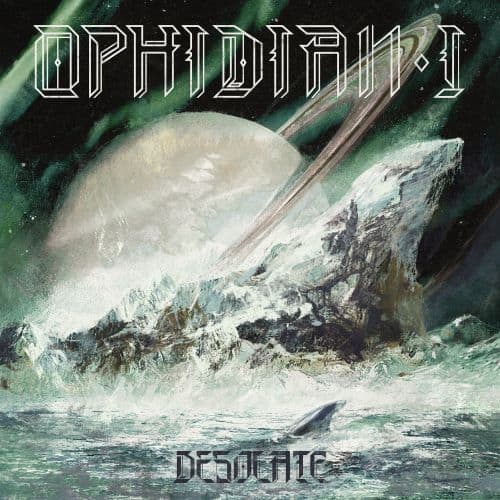 Ophidian I – Desolate Full Track Listing:
1. Diamonds
2. Spiral to Oblivion
3. Storm Aglow
4. Unfurling the Crescent Moon
5. Sequential Descent
6. Captive Infinity
7. Enslaved in a Desolate Swarm
8. Dominion Eyes
9. Jupiter
10. Wither On the Vine
Links
Bandcamp | Facebook | Instagram | Season of Mist
Ophidian I - Desolate (Season of Mist)
The Final Score -

8.5/10