Album Review: Obscene – The Inhabitable Dark (Blood Harvest Records)
After impressing with their 2018 demo, Sermon to the Snake, Obscene make their LP debut with a renewed sense of ruthless aggression in The Inhabitable Dark. It will be released on June 12th 2020 via Blood Harvest Records.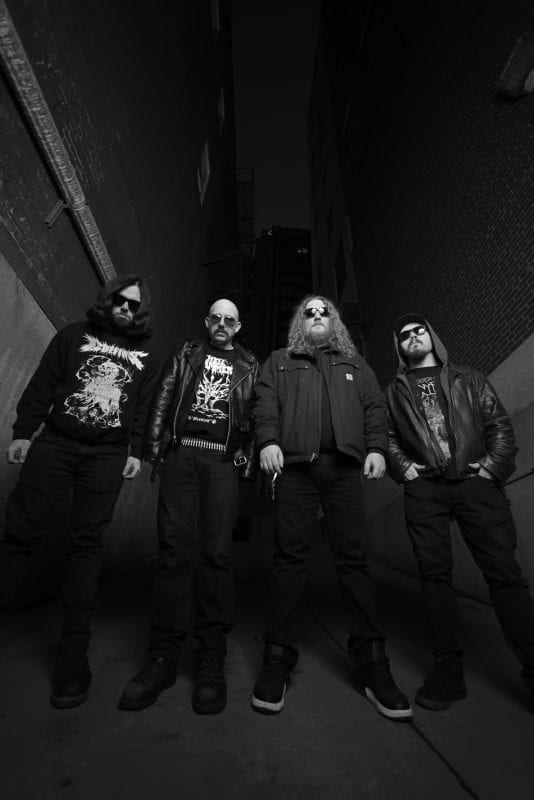 A substantial dose of death metal, Obscene grin from the gloom of the darkness. Encouraging listeners to join them in being part of the hellacious horror that is an exasperating blend of the early Floridan/Dutch scene with elements of thrash and nods to other important scenes around the world (UK/Scandinavia).
It's a remorseless assault on the senses that will please fans of heavy and no-nonsense death metal. The riffs jagged and thick, the drums a crushing, constant ball of fury, the bass as filthy as the walls of a sewer and the vocals dripping in malice and hate.
There's not a whole lot to really say. It's aggression personified across 30+ minutes where the only answer to Obscene's questions is to join them in The Inhabitable Dark.
Obscene – The Inhabitable Dark Full Track Listing:
1. Without Honor and Humanity
2. Bless the Giver of Oblivion
3. All Innocence Burns Here
4. They Delight in Extinction
5. Black Hole of Calcutta
6. Isolated Dumping Grounds
7. This is He Who Kills
8. The Inhabitable Dark
Links
Bandcamp | Facebook | Blood Harvest Records
Obscene - The Inhabitable Dark (Blood Harvest Records)
The Final Score -

7.5/10