Album Review: Nocturnalia – III: Winter (The Sign Records)
In the mysterious vast lands of Scandinavia, where ancient monuments of stone erecting towards the sun, dark- and heavy rock quintet Nocturnalia resides. With thunderous and organic sounds of classic rock, ritualistic drum patterns and sinister yet beautiful storytelling they create a hypnotizing blend of music and impressions characterized by epic soundscapes and sublime winding melodies.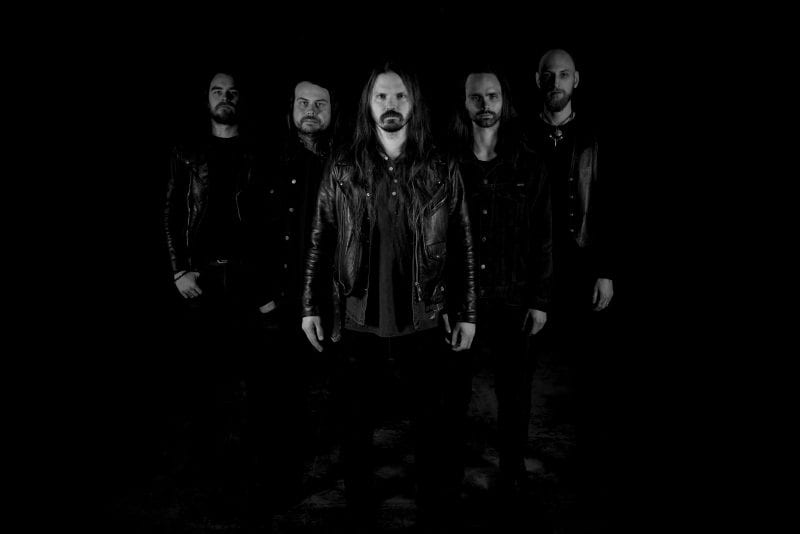 The eerie and cold yet peacefully quiet atmosphere of the harsh Scandinavian winter manifests itself clearly in the cultural heritage throughout history; the hostile conditions, the absence of daylight, famine and stagnation have put emphasis on humanity's endless and determined struggle for survival. These occurrences have shaped the tradition of music, philosophy, poetry, art and folklore connected to our nature and it's mysticism, and has also been the primal source of inspiration for Nocturnalia.
On November 8th 2019 their third full length album "III: Winter", will be released by The Sign Records.
It's a an apt time of year to release an album that not only is called 'winter' but exemplifies the cold season. Nocturnalia's III: Winter is a chilly and dark album, one rooted in rock and gothic tones. It makes for an eerie listen that is a bit Ghost, a bit The Cult and a lot of Nocturnalia's own unique sound.
The chill starts up with The Calling and doesn't let up all the way through to The Son. Eight tracks of frost-bitten music that is as catchy as it is haunting. The guitar twangs of the opener are elegantly done and the goth-tinged vocals provide the escapism. The track escalates and sees Nocturnalia grow in confidence. It's a very exciting start.
The shadows grow long for Spell of the Night as Nocturnalia turn their sombre soundtrack into something that's a little more playful and bewitching. They then decides to double down on the gothic witchery of the album with By Nature before protesting their innocence with an enchanting mellow track in the form of Come Alive. The soft acoustic guitar tone punctuated by flashes of heavier electric with enough static to get the hair standing up on the entire body.
After that wonderful offering, the upbeat rhythm of Forsaken seems as odds with the goodness of the rest of the album but happily it serves as a strong change of pace. Especially as the following Beyond the White and Winter Hymn has the cold wind increase in power turning a gentle chill breeze into something more cutting.
The traipse through the icy and frost-bitten world of Nocturnalia is coming to an end though and what an end it is. As The Son delivers a humongous effort that is impossibly catchy at times. Utterly spell-binding at others and wonderfully dark while being as relaxed as everything else found on this album.
Nocturnalia – III: Winter Full Track Listing:
1. The Calling
2. Spell of the Night
3. By Nature
4. Come Alive
5. Forsaken
6. Beyond the White
7. Winter Hymn
8. The Son
Links
Pre-order | Bandcamp | Facebook
Nocturnalia - III: Winter (The Sign Records)
The Final Score -

8/10