Album Review: Municipal Waste – Electrified Brain (Nuclear Blast)
Thrashing party metal legends Municipal Waste are back with a brand-new album called 'Electrified Brain'. Out on July 1st, 2022 via Nuclear Blast.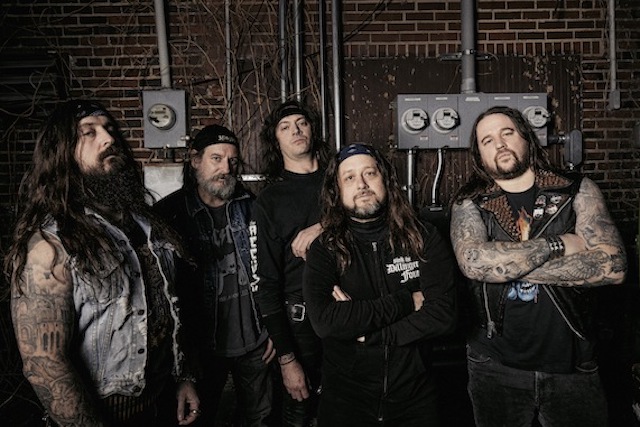 Municipal Waste are going to fuck you up. It's a statement all fans of thrash will be familiar with and it's a credo this manic band has lived by ever since they formed way back in 2001. Becoming a welcome and comforting mainstay of the scene. No-one expects game-changing music from Municipal Waste but that doesn't matter as the band consistently provide quality thrash anthems with punk and hardcore influences.
Something that applies, once again, to their latest album, Electrified Brain. A 14-track mosh-pit inducing, head-banging and horn-throwing blast of thrash heaviness. Filled with energetic, snarky, pointed and brash music, it's Municipal Waste doing what they do as well as they always do.
Though, that's not to suggest they're going through the motions or anything. It's impossible for Municipal Waste to do anything of the sort and Electrified Brain is packed with as much gusto and girth as thrash fans could hope for. It's a thoroughly satisfying listen, even when it occasionally doesn't quite hook as tightly as it should.
Those moments are rare though, a massive feat when you consider there are 14 tracks to go wild to. The focus is on what sounds good and the likes of the title track, which does feature some awesome sounding flair, and the trashing drinking anthem, Ten Cent Beer Night are just two examples of where Municipal Waste nail things.
There are more too. So much more. Grave Dive showcasing a bit of groove and guaranteed to get even the stiffest neck moving. The no-nonsense energy of High Speed Steel, the explosivity and chaos of Thermonuclear Protection, the chunkiness of Restless and Wicked, and the hardcore ferocity of Barreled Rage. Quality thrash metal.
Municipal Waste have once again fucked us up.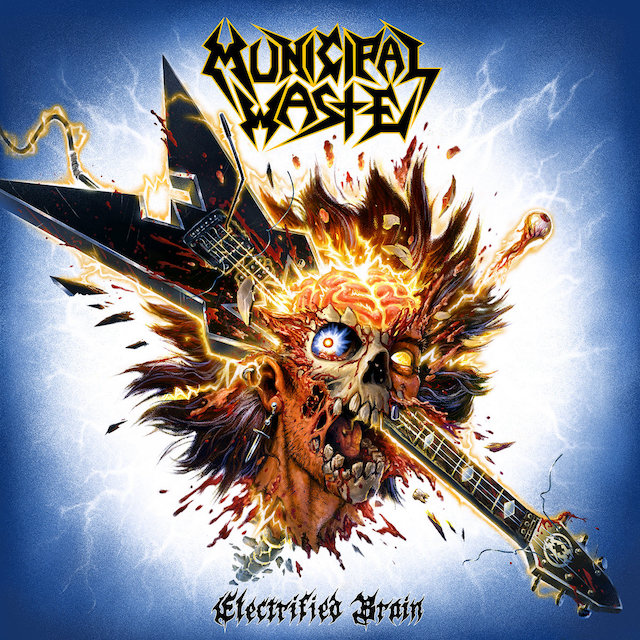 Municipal Waste – Electrified Brain Full Track Listing:
1. Electrified Brain
2. Demoralizer
3. Last Crawl
4. Grave Dive
5. The Bite
6. High Speed Steel
7. Thermonuclear Protection
8. Blood Vessel – Boat Jail
9. Crank the Heat
10. Restless and Wicked
11. Ten Cent Beer Night
12. Barreled Rage
13. Putting On Errors
14. Paranormal Janitor
Links
Website | Facebook | Instagram | Twitter | Nuclear Blast
Municipal Waste - Electrified Brain (Nuclear Blast)
The Final Score -

8/10