Album Review: Moonstruck – Web of Deception (Self Released)
Dutch prog rock band Moonstruck will release their debut full length album 'Web of Deception' on January 26th 2019. The follow up to their well received mini-album, Impact released back in 2016.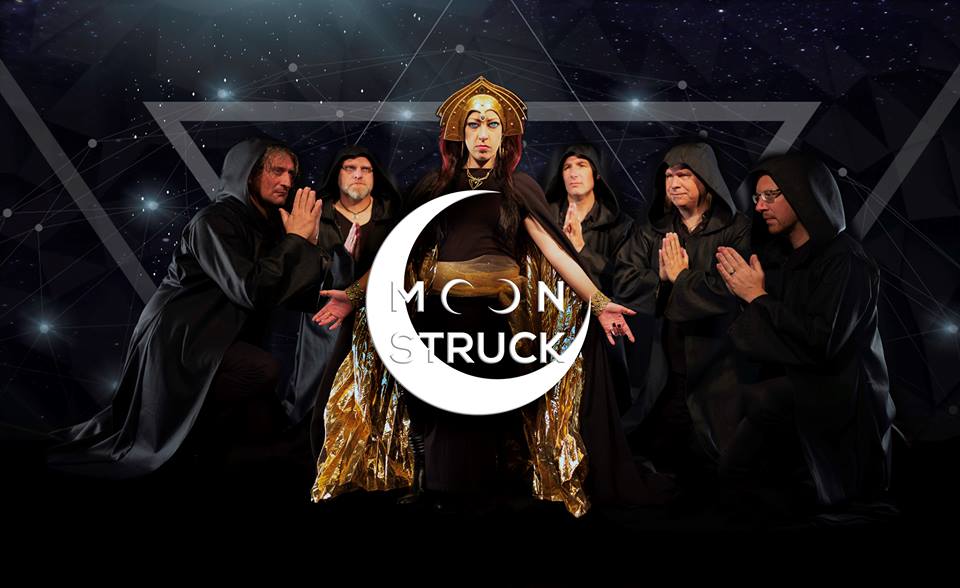 With a sound that harks back to yesterday's prog rockers, Moonstruck have a familiar problem but one they seem to embrace with open arms. That problem is of course that innovation within prog rock isn't something that tends to happen anymore. Instead, bands choose to pay tribute to the past adding an unfortunate 'use by date' to their sound.
Moonstruck embrace this by having the vibe of the early prog-rock days but add their own energetic style to give it a much fresher sound. Web of Deception isn't the next big prog-rock record but it's as close as we're going to get in 2019.
They get a lot right such as the upbeat rhythmic guitars alongside the buttery-smooth vocals of Dark Medicine. The interesting marching beat of Beyond Your Wildest Dreams with some stellar guitar kicks. Perhaps the best comes from Wasting Time though as the guitars take us on a inter dimensional trip while the vocals deliver all manner of odd tones that had me thinking of Primus.
Then we have the unceasingly long Metamorphosis, a track that has plenty of promise with great rhythmic guitars and a fair amount of melody but at nearly 11 minutes long, attention naturally wanders.
It's the only real disappointment of the record as the equally melodic The Observer of Chaos has wonderful injections of catchiness and oomph in the chorus. The album ends with one of the most imaginative tracks of the album in The Assassin's Blade. The blood-pumping groove is glorious while the lyrics really sell the fighting words Moonstruck are eschewing here.
A very fine finish and the over-riding feeling of the album as whole is one of satisfaction. It's a damn good record.
Moonstruck – Web of Deception Full Track Listing:
1. Web of Deception
2. Dark Medicine
3. Metamorphosis
4. Beyond Your Wildest Dreams
5. Wasting Time
6. The Observer of Chaos
7. Moonstruck
8. Restless Mind
9. The Assassin's Blade
Web of Deception will be available via Bandcamp and more information can be found at Moonstruck's Facebook Page.
Moonstruck - Web of Deception (Self Released)
The Final Score -

8/10