Album Review: Mesmur – Terrene (Solitude Productions)
The third album 'Terrene' from international death/funeral doom act Mesmur is a colossal and moving sonic rendering of a dying world. Where their 2017 album 'S' operated on a cosmic scale, Terrene explores similar themes of entropy and impending chaos in a more terrestrial context and is rife with the suffocating dirges and toxic atmosphere the band is known for.
Featuring guest performances by Don Zaros of Evoken and the Russian cellist Nadia Avanesova, and another stunning cover design by Ukranian painter Cadaversky, Terrene reaches new levels of scope and ambition for Mesmur in their objective to create a vast and immersive doom metal experience.
Terrene will be released on November 29th 2019 by Solitude Productions.
Four massive tomes of death infused funeral doom that comes in at around 55 minutes. Mesmur's Terrane is the kind of album that gets you salivating at the prospect of what it might entail. What you find once you dig in is a mouthwatering release that doesn't so much shake up the funeral doom world as it does cause the ground below to crumble and fall.
Is it a game changing album? Time will tell but once heard it's hard to not think that it really should be recognised as such. The four tracks are each an individual travel through immersive and mind-altering doom. It's in no way solely focused on being bone-crunchingly heavy even though it often is. Rather, the mix of glorifying dark melodies and slow crawl of horrific sounds coming from Mesmur's instruments is mind-numbing in its approach.
Terrene takes some work. There's no getting away from that fact. It's very long, it's very drawn out and the numbing effect might put some off. However, it's such an expansive listen that it would be foolish to not even try it once.
Chances are, like me, you'll be sold on the track Terra Ishtar and the other three are just the icing on the cake. Wonderfully tasty icing though, the ever evolving sounds of Babylon, Eschaton and Caverns of Edimmu are downright special.
This is a special album.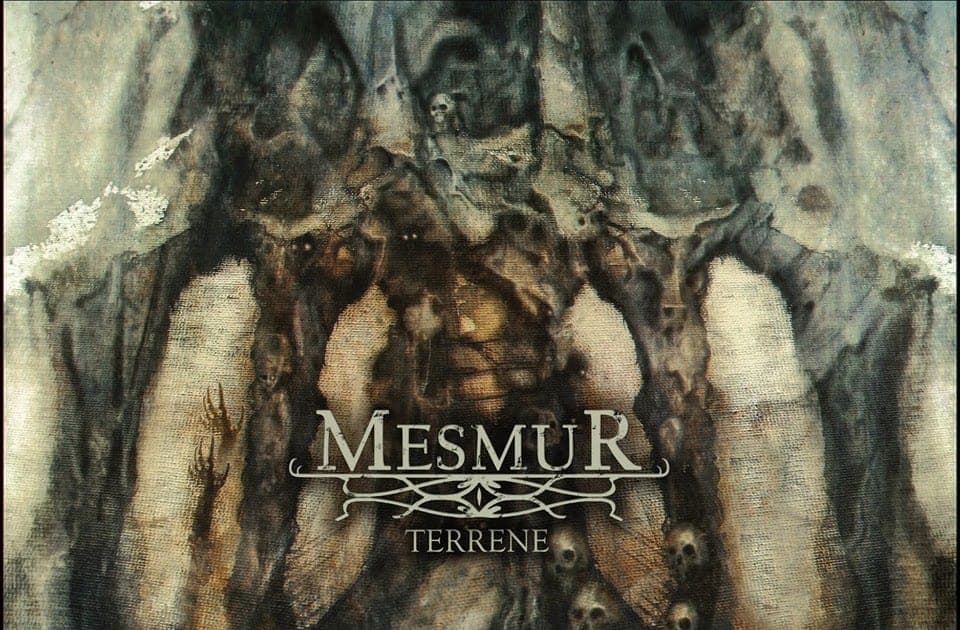 Mesmur – Terrene Full Track Listing:
1. Terra Ishtar
2. Babylon
3. Eschaton
4. Caverns of Edimmu
Links
Bandcamp | Facebook | Solitude Productions
Mesmur - Terrene (Solitude Productions)
The Final Score -

9.5/10