Album Review – Hellbender by Zeke (Relapse Records)
Returning with their first new full length album since 2014's 'Til The Living End, are Zeke with Hellbender. Released on the 30th of March via Relapse records, the Seattle based hardcore punk band show they still have all the energy and attitude that made them so popular back in the late 90's, early 2000s.
Zeke formed way back in 1992 and consistently released music all the way up to around 2007 before going quiet. They have released 6 full length albums, a live album, a few 7 inch singles and a few split releases too. They have also featured on around 18 compilation albums and on video game soundtracks like the Tony Hawks series and Project Gotham Racing.
There have been a fair few member changes over the years and the 2018 version of Zeke is no different. The band now consists of two original members. Co-founder Blind Marky Felchtone on guitars and vocals and bassist, Kurt Kolfelt. Joining them are guitarist Kyle Whitefoot and drummer Dayne Porras.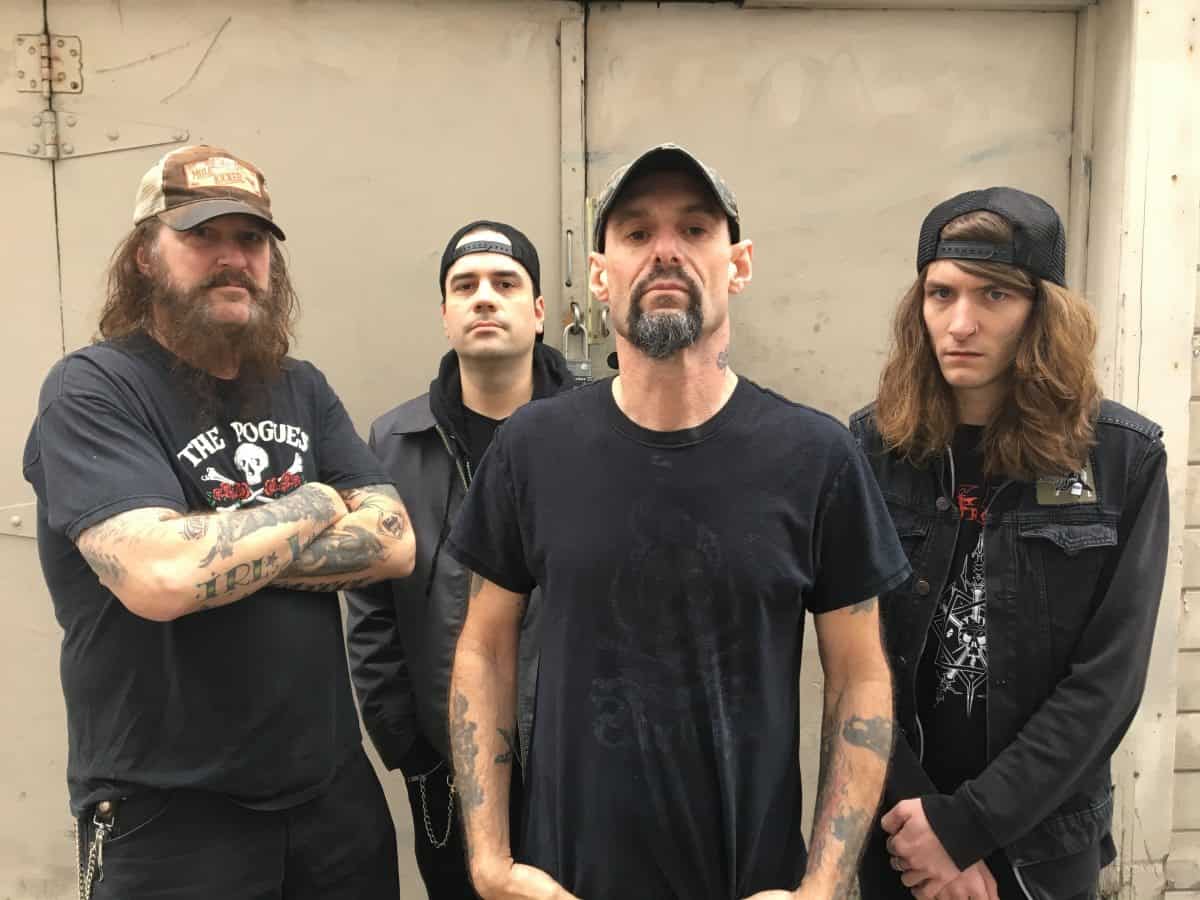 Zeke were known for extremely fast, energetic and attitude brimming tunes, often delivered in short guitar driven bursts. Hellbender is exactly that. There are 15 songs on the album in total but combined they only come in at just around the 20 minute mark. An average of 90 seconds per track though there are a couple near 2 minute and a few 50 second tack on here. Hellbender, the title track, for example, is just 48 seconds long. In that 48 seconds, they squeeze in a standard song structure of intro, verse, chorus, verse, chorus, solo, chorus to outro. It is quite something to listen to. Basically standard songs delivered via hyper drive.
One thing that can happen with albums like this, short sharp blasts of music, is the tracks can often blend into one as band's struggle to add variation and creativity in such short spaces. This is not an issue that Zeke have on Hellbender. Most tracks stand out completely individually despite the short length. Tracks like Two Lane Blacktop have a bit of groove rhythm to it, despite the speed. The vocals are slightly more sung and while it is delivered in a punk style, it has a more classic rock feel to it, a bit Motorhead. You get the same sensation from AR-15's lead guitar intro and Cougar Rock. Cougar Rock takes the foot of the gas ever so lightly so that rhythm shines through again.
Other tracks see the gas pedal pushed through the floor as the fast paced tracks are pushed to chaotic, attitude driven levels. Opener All the Way, title track Hellbender and White Wolf really deliver. Snarling vocals and a drum pace that is so manic, it shows why the band aren't playing 3 or 4 minute tracks. It would probably kill the musicians. Each track stands individually again though with bass lines and guitar lines taking each song off in a different direction.
Tracks like Ride On and Big Rig have a thrashy feel to the guitar lines while maintaining the frenetic pace. Drums blast beats off in all directions. The bass maintains a thick line to give the songs some depth. There is a nice mix of vocal delivery. Just slight tweaks in tone and pace, that are so important to giving that unique edge to each track. The guitars though, they are insanely good playing fast hard rock riffs and squealing lines and solos.
Make no mistake, this album is about as energetic an album as you are likely to listen to this year. It is great fun to listen to, almost exhausting to be honest. Zeke really bring the noise and attitude with Hellbender providing an album full of chaotic thrashy punk tracks to slam your body about too. Lyrically it is a bit dumb but you will be so lost in the carnage, you are unlikely to notice.
You can grab a copy of Hellbender from Relapse Records here. It is also available on all the usual streaming services. You can also pick up this, and more from the band, at the Amazon links below. Find out more about Zeke over at their website, on Twitter or on Facebook. Be sure to give them a like and follow while you are there.
[amazon_link asins='B079J84C2F,B079GDD1XL,B079GGQWH7,B00005NGSL,B000003OVK,B013RMI49Q,B01KB2V3CK' template='UseThisOne' store='g0e5b-21′ marketplace='UK' link_id='2a10b4c9-38c9-11e8-b166-018151754d97′]




Hellbender by Zeke (Relapse Records)
The Final Score -

9/10