Album Review: Guild Of Lore – Winterstead (Self Released)
Winterstead by Guild of Lore is a fantasy dungeon synth hybrid. An album that is an epic neo-folk romp through snow laden lands and forests. Which many have already likened to their own adventures in games such as Elder Scrolls Skyrim and other D&D-esque themed role play games.
Songs of legend and lore from the snow laden lands of Winterstead. Transcribed in the year Eighteen, Two Thousand by GM Ingsmith.
The album was released on December 16th 2018 as a 'pay what you like' release on Bandcamp.
Cold, oh so cold but peaceful too. The references to video games/adventure role playing games is one that fits. The ten tracks that make up this interesting and unique listen are filled with sombre sounds, disconcerting melodies and rumbling oppressive effects. It's a journey album, one that is filled with troubles and strife but also relaxation and comfort.
See The Long Lodge and Voice of the Mountain as both great examples of the peacefulness and darkness that surrounds the music here.
The adventure really gets going with Winter Riders as the folkish melodies are heightened before Icewinds blows a chill that freezes to the bone. We drift through huge landscapes, into hidden valleys and caves that haven't seen the light ever all while Guild of Lore heighten the feeling of loneliness.
A very well constructed album.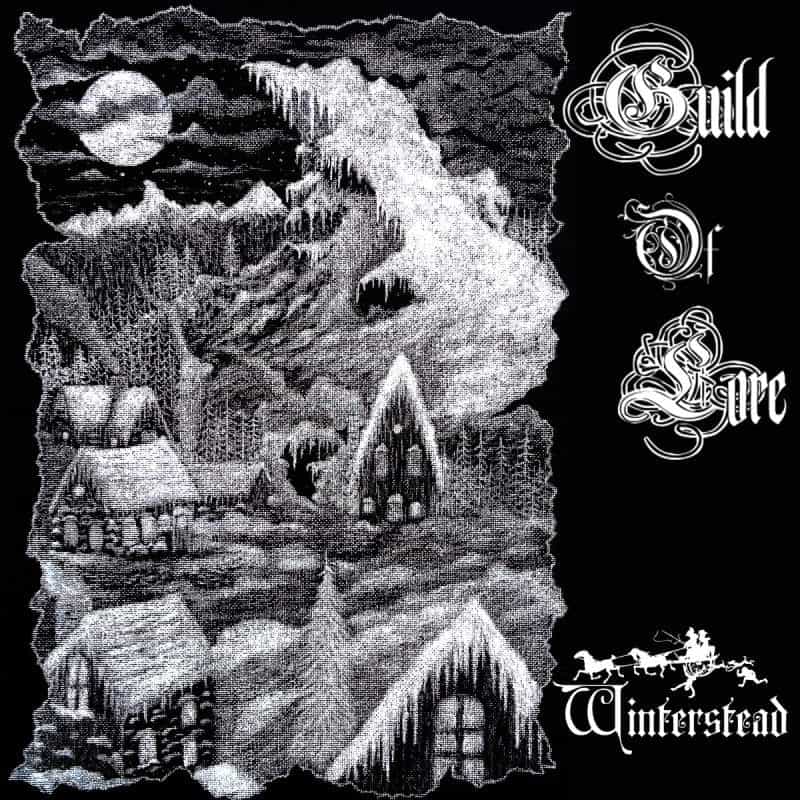 Guild of Lore – Winterstead Full Track Listing:
1. Woodsman's Charge
2. Hills Of Hoarfrost
3. Winterstead
4. The Long Lodge
5. Voice Of The Mountain
6. Snow Shielded Giants
7. Winter Riders
8. Icewinds
9. A Fireside Tale
10. Solstice Slumber
You can pick up the album now over on Bandcamp, listen to it on YouTube and find out more over on Facebook and Instagram.
Guild Of Lore - Winterstead (Self Released)
The Final Score -

7/10