Album Review: Ghost Bath – Funeral (Nuclear Blast)
Ghost Bath released their debut album, Funeral, on all digital services on May 4th, 2018. Having initially emerged from the DSBM underground in February 2014, this debut full-length release with 12 haunting tracks shed a first light on the phenomenon that is Ghost Bath.
For a long time, the physical editions of the album have been sold out and the songs have never been available on the classical streaming platforms… until now.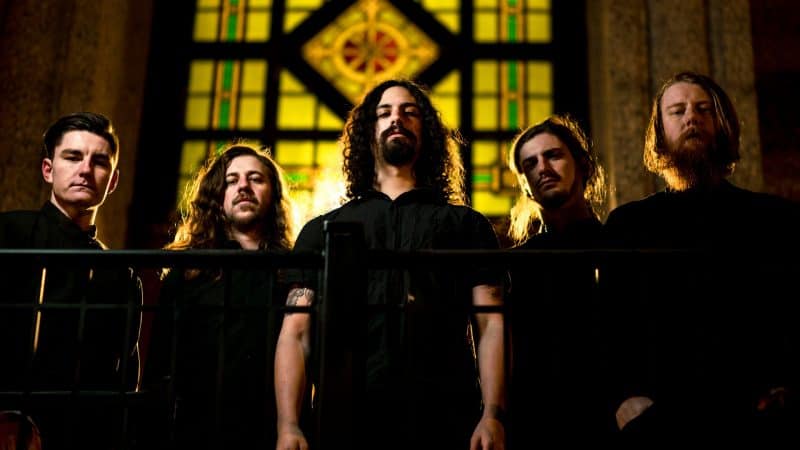 We here at GBHBL are huge fans of the band. You can read our review of Moonlover here, Starmourner here and a different perspective on two of the singles released from the latter (Thrones and Ambrosial).
Going back to where the band really got started after such stellar releases comes with both excitement and trepidation. On the one hand, it's 12 more tracks of Ghost Bath music that many will not have heard (including us) but on the other it's likely to be raw and unrefined.
The good news is that Funeral is an excellent album. The bad is that it is very raw and very unrefined. Going back and listening to this…you can really see just how far they've come.
Melodic blackness that alternates between heavy and light backed up by the howls and screeches of Nameless. Torment sets the bar early on but is quickly surpassed by the haunting off-key intro of Burial and ferocious edge that Procession has.
The muddy sound isn't as frustrating as you might have expected and it kind of fits to Ghost Bath's early range. Here, the Deafheaven comparisons seem completely unfounded as the harsher edge that makes up most of the album even makes the more melodious moments heavy.
Coming in at over an hour, Funeral is an investment and it's not going to win over any new fans. If you don't enjoy modern Ghost Bath, you won't enjoy this re-release. Even as a huge fan some of the screams come across a little too comical. Thankfully they wouldn't be as much at the forefront of future records as once again it's all about the incredible guitar/percussion work here.
Dead is up there as one of the best Ghost Bath tracks ever thanks to the amazing guitars while Calling delivers excellent hard-rock riffs and Birth's inspiring melody touches the soul.
So that makes three then. Three albums, three excellent albums. Ghost Bath really are a tremendous band.
Ghost Bath – Funeral Full Track Listing:
1. Torment
2. Burial
3. Silence
4. Procession
5. Dead
6. Sorrow
7. Calling
8. Continuity
9. March
10. Afterlife
11. Birth
12. Forever
[amazon_link asins='B07C2YM6RH,B00TGF9ARE,B06VSSNFQL,B07C3BKH9X' template='UseThisOne' store='g0e5b-21′ marketplace='UK' link_id='0d25aad4-53ad-11e8-a054-41826dde5823′]
You can stream the album now via Spotify, Deezer, Google Play, Bandcamp and via Apple Music below. Pick up all your Ghost Bath merchandise here and check them out on Facebook.
Ghost Bath - Funeral (Nuclear Blast)
The Final Score -

8/10