Album Review: Gévaudan – Iter (Self Released)
Gévaudan are pleased to present 'Iter', their debut album out on October 4th 2019. Taken from the latin, meaning 'the Journey', Iter considers the passage into and out of existence and tells of interactions between gods and mortals during this time.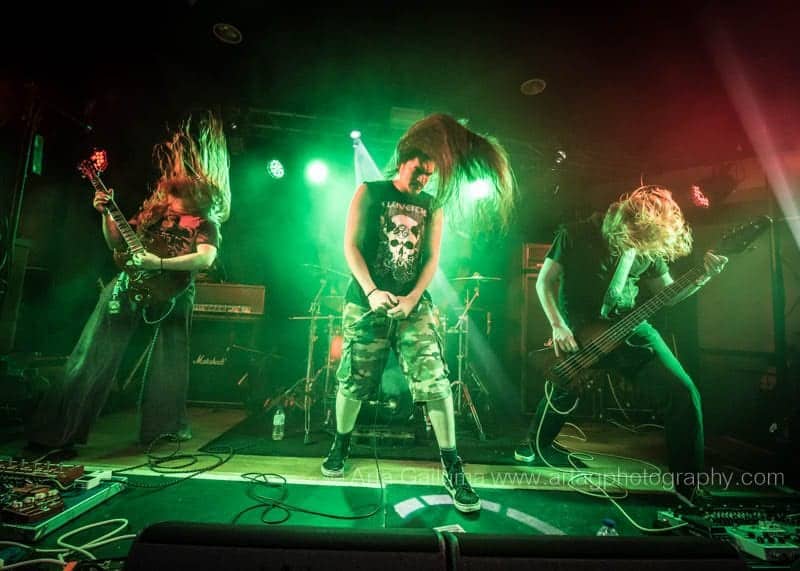 Not afraid to experiment, the doom-led band show this with the opening track, Dawntreader. Impactfully mellow, the near silent melody and soft singing is pretty and effective. Preparing the mind for what is coming, a sudden lurch towards a heavier and more traditional doom sound. Albeit one with powerful clean vocals which works opposite the fuzz-laden riffs perfectly. Of course the track, being nearly 11 minutes long, has got a few more twists along the way. Each drop and build as thrilling as the first.
The power shown in the opener doesn't go missing for Maelstrom. In fact, it's even slower somehow and just as dark. The vocals command and a wickedly delicious guitar solo really makes this track out as a special one.
Then we get a doom epic in the form of The Great Heathen Army. The way in which the vocals outright declare dark intentions is wonderful. The glorious fuzzy riffs that slip and slide around, bass that hums like a hive full of bees and drums that offer no relief, just adding more impact to a wonderfully twisted track.
It doesn't take long for Saints of Blood to drop the melody in favour of the depths where Gévaudan live. The continuing slow drawl of the guitars matched by the sharpness of the eerie vocals. Easily the most ritualistic of the tracks, it's still as mentally challenging as everything else though. Especially with some added trippiness and a deeper descent into metal territory.
Finally it's Duskwalker to wrap up this enormous effort. A 15+ minute closer that tests. The deathly quiet opening melody alongside whispered vocals is as mellow as it gets. When it does change direction, as you'd expect, it's still impressively balanced while remaining quite rigid in its doom style offering. It's a sense altering assault that never quite feels that way.
Gévaudan have pulled out all the stops here and the end result is something that they can be very proud of.
Gévaudan – Iter Full Track Listing:
1. Dawntreader
2. Maelstrom
3. The Great Heathen Army
4. Saints of Blood
5. Duskwalker
Links
Bandcamp | Website | Facebook | Instagram | Twitter
Gévaudan - Iter (Self Released)
The Final Score -

9/10