Album Review: Evergrey – The Atlantic (AFM Records)
Acclaimed Swedish dark melodic metal masters Evergrey are set to release their new studio album, titled 'The Atlantic', on January 25th 2019 via AFM Records.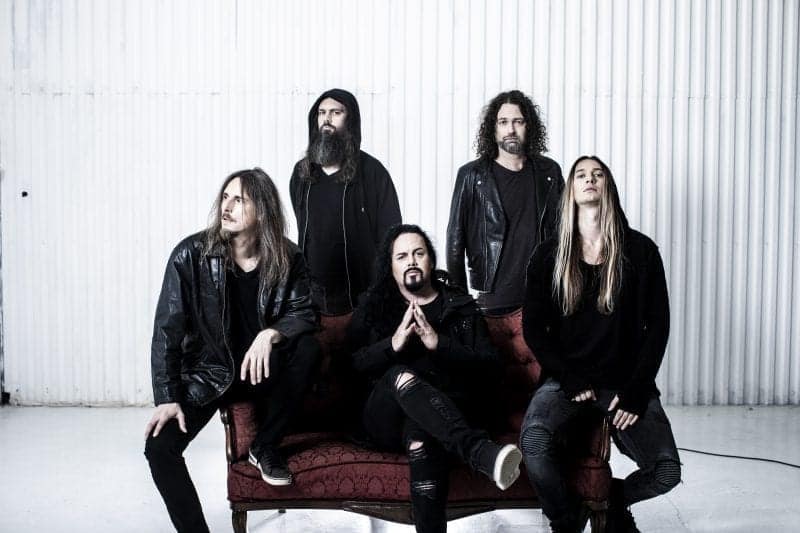 Since 1993, the Swedish group surrounding frontman/songwriter Tom S. Englund has been synonymous with technically and compositionally outstanding standards, combined with lyrics and messages which go way beyond pure rock'n'roll prose.
Their latest album release The Atlantic sees the five band members Englund, Henrik Danhage (guitar), Johan Niemann (bass), Jonas Ekdahl (drums) and Rikard Zander (keyboards) manifest their excellent reputation as one of the most unusual and innovative progressive metal acts worldwide, presenting the third part of their Hymns For The Broken trilogy about the adventure of life, part one having been launched in 2014.
"As on Hymns For The Broken and its 2016 successor The Storm Within, the new album is about events and experiences in our lives," Englund explains. "It's about relationships, beauty and darkness, about fortune and grief, about love, hate, despair, joy and everything connected with it. Life is like a journey across the ocean, on the way to distant shores".
I want to love The Atlantic. It has a lot of moments and elements that work for me. The meaty riffs, the chunky drums, the melodic touches but it just doesn't gel enough in the end. Evergrey's The Atlantic is a decent record with crystal clear production and a vein of professionalism running through it but it's also boring.
As hard as it tries, not enough really makes a splash and a lot of that can be put at the feet of the vocals. Now Englund has an incredible voice, clean and soaring but it seems more in fitting with the likes of Alter Bridge's arena rock then it does metal. When the album delves into the latter territory such as on the ballad All I Have, it fits much better even if it's a bland track.
Then we get the more metal side of things, showcased well throughout on the likes of A Secret Atlantis, End of Silence and This Ocean. A trio of tracks that deliver impressive takes on melodic metal with thumping rhythm and catchiness.
However, Currents is so middle of the road that there is nothing to get excited about. A track that can be described as 'fine' in that Evergrey are competent writers and musicians. Other then another chance for Englund to show off his vocal range, it's utterly forgettable.
As you can tell, a real hit and miss record. A shame as there's plenty to get both rock and metal fans excited. It's just missing that spark to really bring it to life.
Evergrey – The Atlantic Full Track Listing:
1. A Silent Arc
2. Weightless
3. All I Have
4. A Secret Atlantis
5. The Tidal
6. End Of Silence
7. Currents
8. Departure
9. The Beacon
10. This Ocean
[amazon_link asins='B07KBRCL2Y,B07K6RPHCV,B07KBR3RJR,B07KBRZ7NG' template='UseThisOne' store='g0e5b-21′ marketplace='UK' link_id='082cccfa-1209-11e9-8f78-6386a6a061b4′]
The Atlantic will be available via all major stores and streaming services and can be ordered via AFM Records here. Head over to their website, Twitter and Facebook to find out more.
Evergrey - The Atlantic (AFM Records)
The Final Score -

6/10