Album Review: Dystopian Future Movies – Inviolate (Lasairfhíona Records)
Dystopian Future Movies release their second album entitled 'Inviolate' on the 2nd March 2020. Guitarist Rafe Dunn and bassist Oisín O'Doherty have joined Caroline Cawley (vocals/ guitars) and producer Bill Fisher (drums) to create the follow up to 2017's 'Time'.
Available on Vinyl, CD and digitally 'Inviolate' will be the first release on Caroline Cawley's new label, Lasairfhíona Records.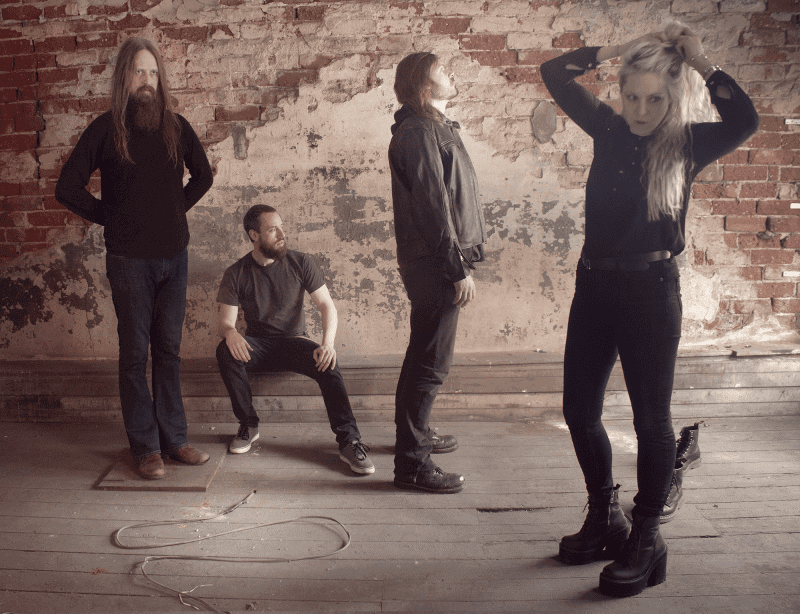 The discharges of metal mixed with mellow moments and the clean singing immediately grabs the attention. Countenance a winding and trippy effort that well and truly keeps you on your toes. Happily Dystopian Future Movies keeps the heaviness and softness balanced perfectly.
Doubling down on the dark and unusual tone comes Wreckage. The eerie echo in the vocals working well against the ringing guitars leading to a technical sounding flurry at the end. Rules takes that even further, the post rhythm almost too much to bear as Dystopian Future Movies create an emotional maelstrom.
All the Light is a tear-jerker (thanks to the wonderfully morose vocals) while Kathleen is gloomily dark and thankfully quite short.
With a bit more energy, the penultimate track arrives in the arrangement of Black Cloaked. Still as miserable as everything else but with delightful spurts of seriously heavy guitars and drums.
Finally it is the remarkably good Ten Years to ensure Inviolate is an album many will remember. The wildness of their Dystopian Future Movies' post sound mixed with the depressive melodies is perfectly achieved here.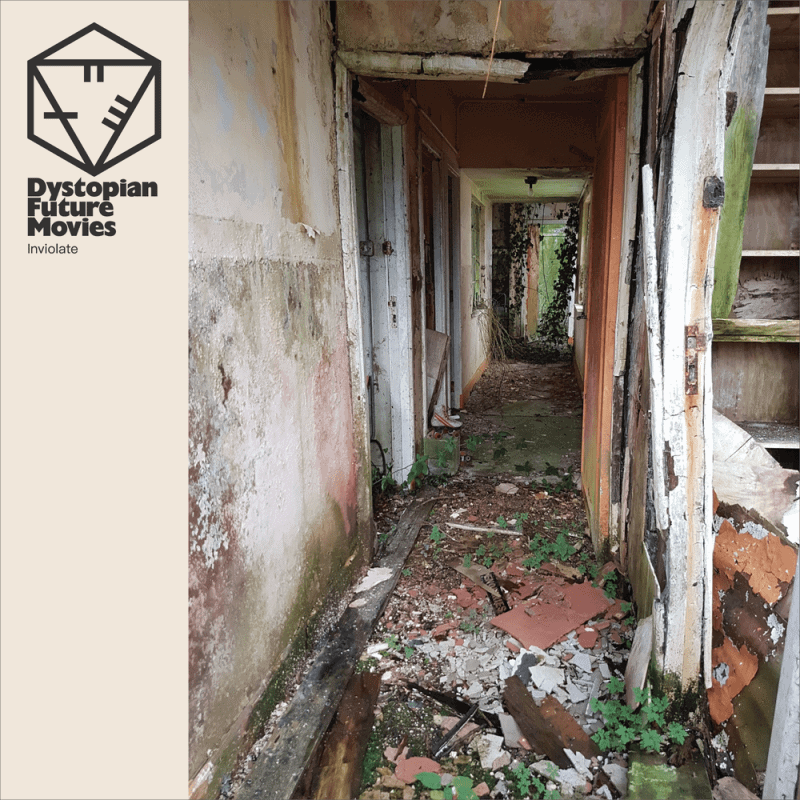 Dystopian Future Movies – Inviolate Full Track Listing:
1. Countenance
2. Wreckage
3. Rules
4. All the Light
5. Kathleen
6. Black Cloaked
7. Ten Years
Links
Website | Bandcamp | Facebook | Instagram | Twitter | Spotify | Apple Music | YouTube
Dystopian Future Movies - Inviolate (Lasairfhíona Records)
The Final Score -

7/10