Album Review: Duel – Valley Of Shadows (Heavy Psych Sounds)
Duel are a super heavy, tripped-out four piece old school stoner metal. Steeped in the more sinister sounds of dungeon-esque early 80's heavy metal, Proto metal of the 70's and late 60s psych. Their tunes spin dark tales of ritual horror, occult sex and Apocalyptic doom. Exploring alternate realms, and the depth of infinite space with a head full of mushroom tea. Dealing their own brand of dark boogie, the band has earned a reputation with their beer soaked high energy live performances, relentless touring, writing and recording schedule. Since 2016 Duel has released 3 albums with their 4th LP Valley of Shadows set to be released via Heavy Psych Sounds Records on May 17th of 2019.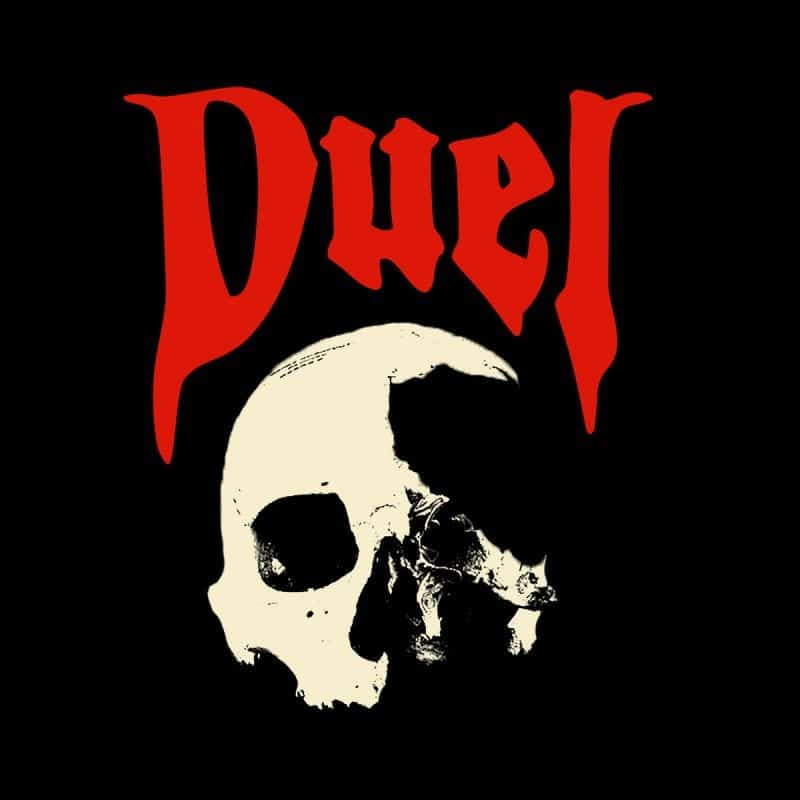 Dripping in stoner and psychedelic sounds, Duel's Valley of Shadows is something that appeals to the curiosity in all of us. The same curiosity that saw us poke inside a bee hive to find honey or smoked that funny looking plant over there. The haze that surrounds Black Magic Summer creates a chilled out, melt away vibe. The smooth riffs and vocals delivering exactly what you expect.
We get a faster rhythm for Red Moon Forming, the groovy guitars making an impact before Drifting Alone turns the stoner metal volume up a notch.
It's top quality rock and metal that has so many catchy hooks and foot-tapping rhythms that even those who don't like stoner/psychedelic will find themselves enjoying the likes of Strike and Disappear. If there is one track to light up, sit back and chill too, it's this. Although the rougher tempo in the second half might wake a few sleepyheads.
If not Broken Mirror or the deep chug and groove of Tyrant on the Throne will do the job. Such a pair of great tracks, showcasing the clean and impossibly listenable quality of Duel's Valley of Shadows.
We're not quite done yet though as I Feel No Pain opens with a really bluesy riff before injecting a bit more pace then flip-flopping back and forth. Before The Bleeding Heart goes all out for a rock extravaganza finish confirming this as one hell of a release.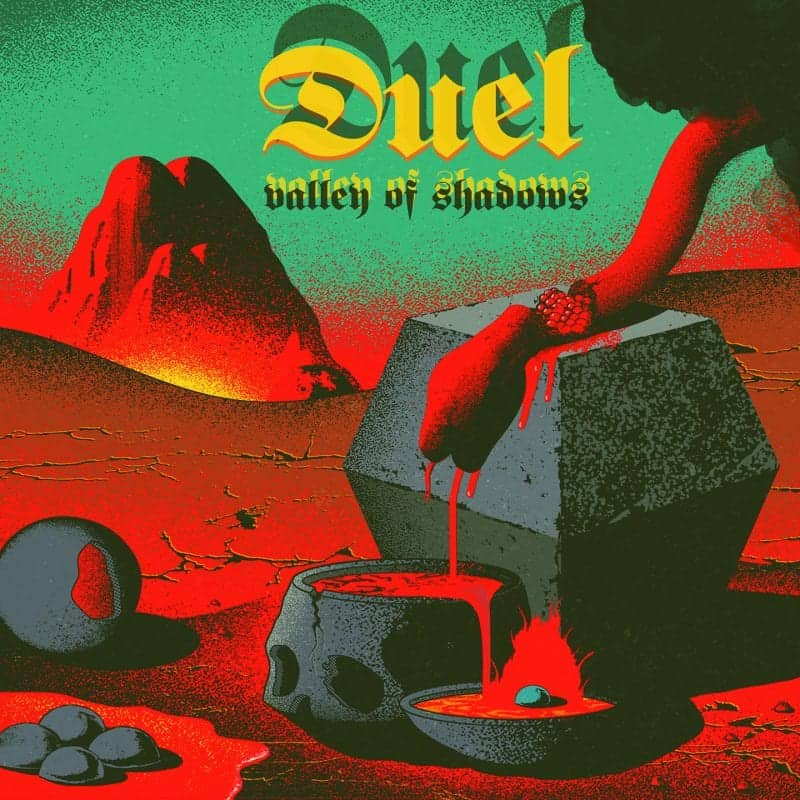 Duel – Valley of Shadows Full Track Listing:
1. Black Magic Summer
2. Red Moon Forming
3. Drifting Alone
4. Strike and Disappear
5. Broken Mirror
6. Tyrant On The Throne
7. I Feel No Pain
8. The Bleeding Heart
The album can be ordered via Bandcamp and Heavy Psych Sounds Records here. Find out more about Duel via their Facebook Page.
Duel - Valley Of Shadows (Heavy Psych Sounds)
The Final Score -

9/10