Album Review: Devin Townsend – Devolution Series #2 – Galactic Quarantine (InsideOutMusic)
As Devin announced earlier this year, he has been using the Covid downtime to work on new material for upcoming albums, and for a current lack of touring possibilities and encounters with fans on the road he decided to do a series of live albums, quarantine albums, and generally interesting projects that keep people entertained while he's busy on his next larger releases. The series is called the "Devolution Series".
Devin comments:
So we bring to you the 'Devolution Series': a grouping of oddities and interesting material that I would like people to hear, but don't necessarily want to present as a 'major release'. The series will include all the quarantine songs and concerts, as well as various live shows from the past few years. I'm currently deep in the writing of my new projects and am very excited to be doing so. Thanks for facilitating my ability to do that, and I hope you enjoy the 'Devolution Series'.
The second release under the "Devolution Series" moniker will be the "Devolution Series #2 – Galactic Quarantine" album, scheduled for June 25th 2021. It was recorded in 2020 in various places around the world as a replacement show for the COVID affected "Empath Vol 2 European Tour" and cancelled Summer festivals. It originally aired on September 5th 2020 on StageIt.com.
"Devolution Series #2 – Galactic Quarantine" will be available as Ltd. CD + Blu-ray Digipak, 180g Gatefold 2LP (incl. the album on CD) and as Digital Album.
Even before he was forced off the road because of 'you know what', few would argue that Devin Townsend wasn't one of the hardest working artists in the world. The idea of him just sitting at home, twiddling his thumbs was simply absurd. Need proof? This Devolution Series (amongst other things). Galactic Quarantine is certainly one of his most ambitious lockdown releases and also serves as a great example of why we all love the man and his music.
From Strapping Young Lad to The Devin Townsend Project to Devin Townsend… a lot of his projects and bands are covered on this 15-track release. Live… well, virtually live which does mean we lose the thing we love the most about live albums and that is crowd noise. No complaints though as what we have here is a unique live album that has Devin Townsend pulling out some major hits and the odd rarity.
From Strapping Young Lad, the likes of All Hail the New Flesh, Love? and Detox sound immense. Though nothing is touching how great Hyperdrive, Stormbending, Kingdom and Spirits Will Collide sound. Four of my personal favourite Devin Townsend tracks and given a unique spin on this 'live' release.
It sounds great all the way through and will put the biggest smile on your face. Such is the power of one of the world's greatest musical talents.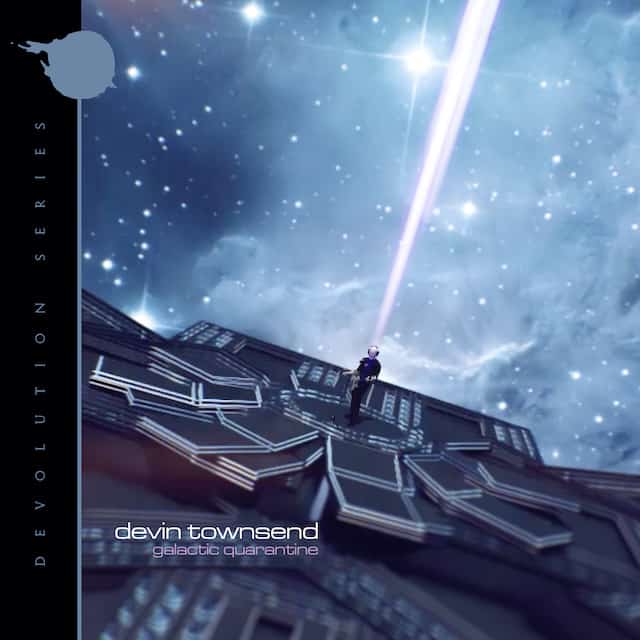 Devin Townsend – Devolution Series #2 – Galactic Quarantine Full Track Listing:
1. Velvet Kevorkian (Virtually Live 2020)
2. All Hail The New Flesh (Virtually Live 2020)
3. By Your Command (Virtually Live 2020)
4. Almost Again (Virtually Live 2020)
5. Juular (Virtually Live 2020)
6. March Of The Poozers (Virtually Live 2020)
7. Supercrush! (Virtually Live 2020)
8. Hyperdrive (Virtually Live 2020)
9. Stormbending (Virtually Live 2020)
10. Deadhead (Virtually Live 2020)
11. Aftermath (Virtually Live 2020)
12. Love? (Virtually Live 2020)
13. Spirits Will Collide (Virtually Live 2020)
14. Kingdom (Virtually Live 2020)
15. Detox (Virtually Live 2020)
Links
Devin Townsend - Devolution Series #2 – Galactic Quarantine (InsideOutMusic)
The Final Score -

10/10