Album Review: Deviant Process – Nurture (Season of Mist)
Nurture is technical death metal band, Deviant Process' second full-length and it will be released on October 15th, 2021 via Season of Mist.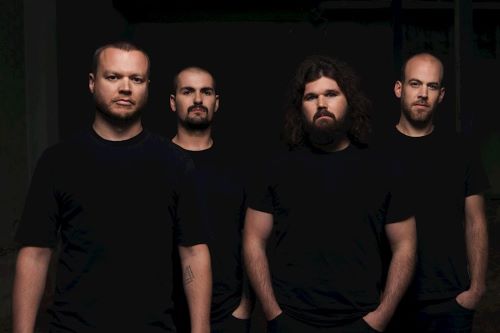 Taking things back to basics, Deviant Process' Nurture isn't going to win any awards for being the fastest or the most technical sounding record. It's not going to appeal to those who enjoy a lack of discernible structure or just want to hear their heroes jamming as hard as they possibly can.
No, Deviant Process' Nurture is a simplified form of tech-death with two things at the forefront. The first – death metal. This is an album that can be stripped down to its black and rancid core to reveal the stench of death. The second – its smart technicality. Yes, Deviant Process have the talents to get wild, unique and interesting but only let lose when it feels right. There's no random jamming going on here, every twist and turn has been meticulously planned out.
Why is this so important? Well, it makes each song sound and feel fully formed, instead of a collection of ideas jammed together haphazardly.
If this is to much thinking for you though, fear not. When it comes down to it, Nurture is a nasty and brutal record with 7 original tracks of beastliness and 1 killer cover of Obliveon's Cybervoid. There's melody, there are progressive passages and technical wizardry but Deviant Process' goal is clear. Smash some heads and some necks. Mission accomplished.
Deviant Process – Nurture Full Track Listing:
1. In Worship, In Blood
2. Emergence
3. Asynchronous
4. The Hammer Of Dogma
5. Syrtis Magna
6. Homo Homini Deus
7. The Blessings Of Annihilation Infinite
8. Cybervoid (Obliveon Cover)
Links
Website | Bandcamp | Facebook | YouTube | Season of Mist
Deviant Process - Nurture (Season of Mist)
The Final Score -

7/10