Album Review: Demonbreed – Hunting Heretics (Testimony Records)
German old school death metal force Demonbreed strikes back with a vengeance! The band will release a new mini album entitled "Hunting Heretics" on 14th December 2018 via Testimony Records. It is the follow up to 2016's debut full-length "Where Gods Come To Die".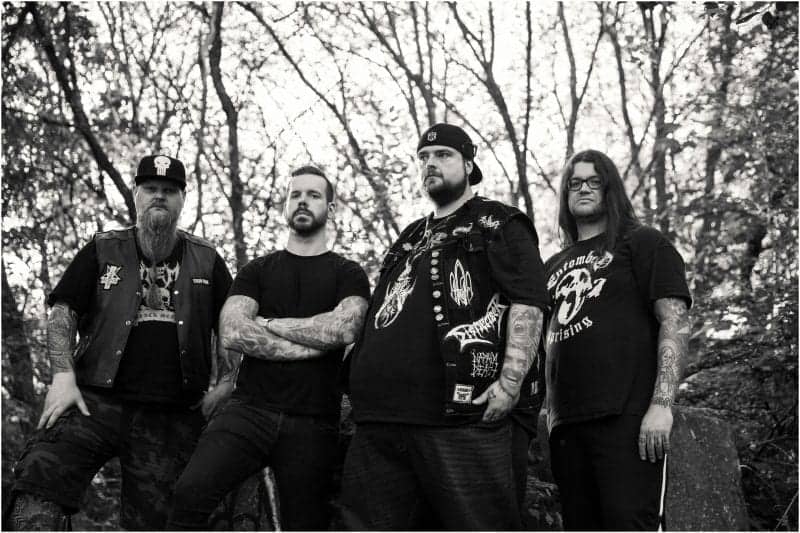 Bone-crushingly heavy delivering a visceral death metal assault, Demonbreed's Hunting Heretics is a sharpened nail hammered into heads. Five tracks that spit fire, fury and aggression.
Opener Fear the Verdict is all about the familiar with its traditional death metal riffs and flesh-flaying vocals interspersed with high intensity drumming and a little bit of guitar flair to set things on the right path.
A path that is littered with bones of those who have come before and failed to capture the same fire that Demonbreed show off here. Deadly Superstition, Confessions in Fire and Suprema are thrilling tracks that exude power and force. Tracks that are brutally heavy in tone but incredibly listenable and not willing to stick exclusively to the rule book. As the whining guitars show in the latter of those three songs.
Demonbreed finish off their fiery sermon with the most rhythmic track of the bunch, the title track. The guitars are in a league of their own here, truly spectacular stuff which is what can be said about this mini-album. Spectacular.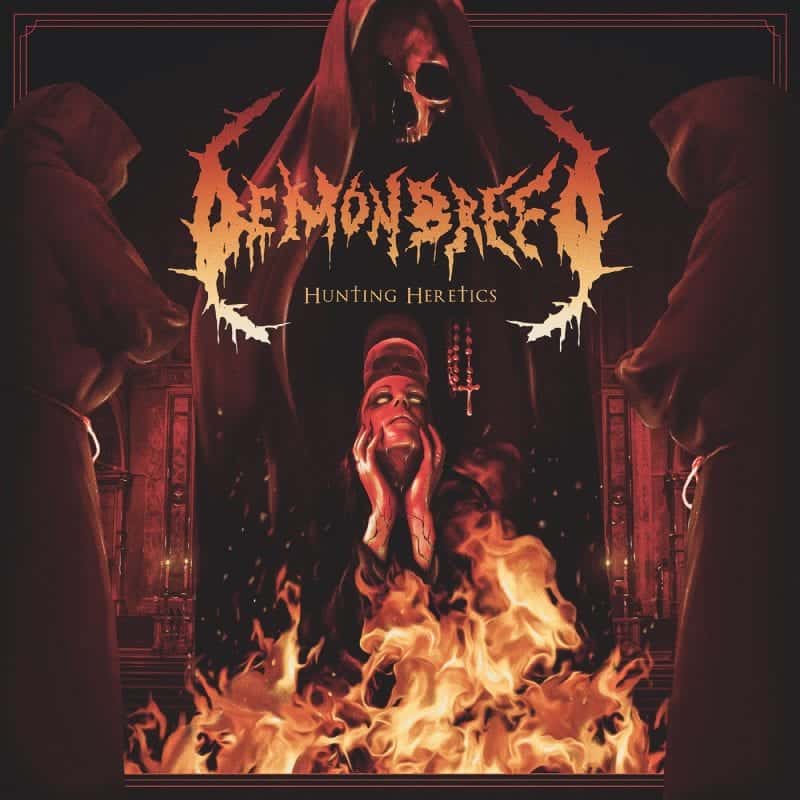 Demonbreed – Hunting Heretics Full Track Listing:
1. Fear the Verdict
2. Deadly Superstition
3. Confessions in Fire
4. Suprema
5. Hunting Heretics
You can order the mini-album over on Bandcamp and on Big Cartel. Find out more/keep up to date by checking out Demonbreed's Facebook Page.
Demonbreed - Hunting Heretics (Testimony Records)
The Final Score -

8.5/10