Album Review: DayGlo Mourning – Dead Star (Black Doomba Records)
Doom/stoner three-piece, DayGlo Mourning are back on the 12th February 2021 with their brand-new album, Dead Star. It will be released via Black Doomba Records.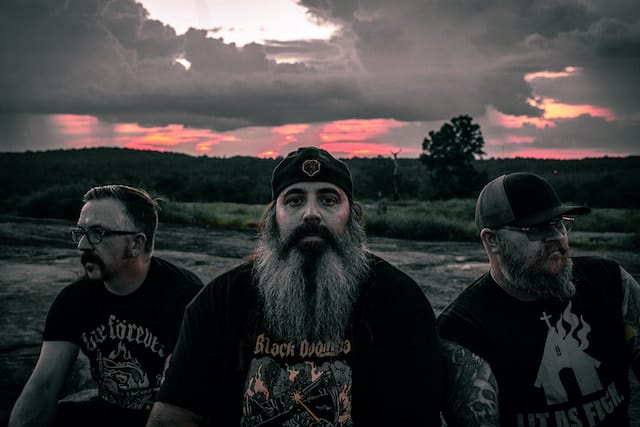 Coming in heavy, the instant hit of distortion, dark and gruff grooviness, and choking fuzz is a high that even non-doom fans can enjoy. The title track is DayGlo Mourning standing proudly and confidently declaring that this is who they are and you'll either love it or hate it. Although on this opener alone, it's impossible to see how anyone could hate such thick sounding metal.
Hold your horses though as The Offering shows off an intriguing side of psychedelic sounds alongside eruptions of fuzzy heaviness that sets the teeth on edge. It gets so wild and weird in the latter part too, in the best way possible. Then Bloodghast brings some seriously forceful groove that is dripping in distortion and fuzz while being fascinatingly catchy.
Followed by the viscosity of Faithful Demise and the unrelenting heavy beat of Ashwhore. The cement that dries around your ankles, holding you in place as you sink underneath the dark and murky sludge.
The doomy experience is capped off with one last ringing endorsement of what DayGlo Mourning are capable of producing on their best day. Witches' Ladder adding a sleazy layer of wickedness to the continuous pumping out of thick fuzzy riffing.
DayGlo Mourning – Dead Star Full Track Listing:
1. Dead Star
2. The Offering
3. Bloodghast
4. Faithful Demise
5. Ashwhore
6. Witches' Ladder
Links
DayGlo - Mourning Dead Star (Black Doomba Records)
The Final Score -

8.5/10