Album Review: Daniel Tidwell – Versus Video Games (Daniel Tidwell)
Versus Video Games is something special. Video game soundtracks have the power to move you, they have the power to transport you to a time long forgotten, they have the power of nostalgia but often not in a rose-tinted glasses kind of way.
Don't believe me? Tell me how effective the famous death scene in Final Fantasy VII would have been without the piece of music that accompanies it. How about the upbeat music that plays the first time you enter Hyrule Field in Ocarina of Time? The bombastic theme of Skyrim? Or how about that opening to Metal Gear Solid 2: Sons of Liberty? Tell me you don't feel the hairs stand up on the back of your neck just thinking about it.
We remember these moments because of the music. From the simplistic Super Mario Bros theme to something as multi-layered as the Main Theme to The Last of Us, video game soundtracks are on par with movie soundtracks for impact.
Artists around the world are constantly looking to take these beloved themes & turn them into something more. Fans love it, you only have to look at the massive impact of Video Games Live. An incredible experience & one I totally recommend.
Taking a selection of some of the most famous video game soundtracks & turning them into rock & metal tracks is no easy task. These are pieces of music that are beloved by many & anything less then brilliance would just be insulting.
Thankfully Daniel Tidwell's Versus Video Games series does an amazing job of taking some of gamings best tunes & turning them into excellent sounding rock/metal songs.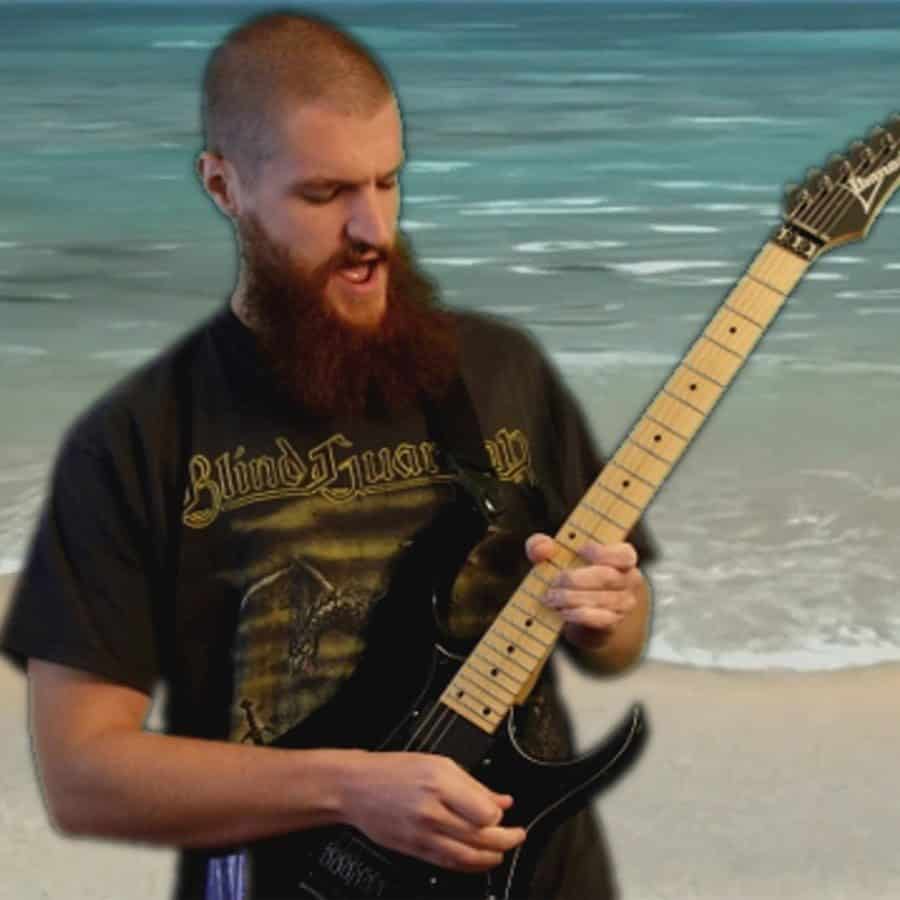 Review: Daniel Tidwell – Versus Video Games
Opening with Very Bloody Tears taken from Castlevania II: Simon's Quest, it's the perfect piece of music to get the rock & metal treatment first. Up-tempo, hard-hitting but with that recognisable Castlevania tune. The gothic nature of the game & tune fits the sounds of rock perfectly, it's an ear-pleasing opening.
It's an album filled with ear-pleasing tunes choosing to focus on the more 'classic' side of video game soundtracks. Chrono Trigger, Street Fighter II, Sonic the Hedgehog, Tetris, Final Fantasy VII…there is so much to enjoy here.
Some fare better then others though. The Moon from Duck Tales is one of the highlights of the entire album. A classic piece of music, the beat & guitar riffs will just put the biggest smile on your face. In fact you'll find it hard to remove that smile as memories come pouring back in. The opening ditty from Donkey Kong Country & the instantly recognisable main Hyrule theme of The Legend of Zelda are nostalgic glory.
Versus Video Games is video games mixed with metal done extremely right. In fact it barely puts a foot wrong, some tunes just work better in the sped up metal style (Megaman is another good example of that). There just isn't a badly done mix here at all.
Overall Track Listing:
1. Very Bloody Tears (Castlevania II: Simon's Quest)
2. The Winds of 600 AD (Chrono Trigger)
3. Ken's Heavy Hadouken (Street Fighter II)
4. Doctor Wily Created Rock 'N Roll (Megaman II)
5. The Moon (Duck Tales)
6. Welcome to the Contra Jungle (Contra)
7. Kong's Donkey Ditty (Donkey Kong Country)
8. Those Who Fight (Final Fantasy VII)
9. Battle (Final Fantasy VI)
10. The Dark Messenger of Destruction (Final Fantasy IX)
11. Korobeiniki (Tetris)
12. Green Hills & Blue Blurs (Sonic the Hedgehog)
13. Over the World of Hyrule (The Legend of Zelda)
14. Super Duper Mario (Super Mario Bros)
You can buy & find out more about Daniel Tidwell's incredible work over on his Bandcamp page here. You can follow him on Twitter here & like him on Facebook here. You can subscribe to his YouTube channel here as well as support him over on Kickstarter here & on Patreon here.
Seriously, chuck him a little bit of money, his work is incredible.
Daniel Tidwell - Versus Video Games (Daniel Tidwell)
The Final Score -

9/10
Comments Rating
( reviews)