Album Review – Cryptoriana – The Seductiveness of Decay by Cradle of Filth (Nuclear Blast)
British black metallers, Cradle of Filth, have released their 12th studio album today, 22nd of September. That album is Cryptoriana – The Seductiveness of Decay and it was released via Nuclear Blast Records.
Cryptoriana follows the hugely impressive 2015 release, Hammer of the Witches. Click the link to read our review of that album. Hammer of the Witches was so good it even took the number 1 spot on my Top Ten Albums that year. Cryptoriana – The Seductiveness of Decay has a lot to live up to. Based on the singes released so far though it looks likely to at least get close. We reviewed two singles, Heartbreak and Séance and You Will Know the Lion by his Claw. You can read our thoughts on those by following the links.
Cradle of Filth on Cryptoriana have the same band line up as they did for Hammer of the Witches. It is the first time in a while the band have been settled enough to not have member change sbetween the album releases. That has to be good thing. They have had so many member changes they even have their own dedicated wiki page to list them all. They are, of course, fronted by Dani Filth. Dani is also the lead vocalist for Devilment. Martin 'Marthus' Skaroupka is the next longest serving member looking after drums, keys and orchestration. Richard Shaw and Marek Smerda are the guitarists, both joining in 2014 and Daniel Firth is on the bass, having joined in 2012. Finally we have Lindsay Schoolcraft who is on keyboards and additional vocals as of 2013.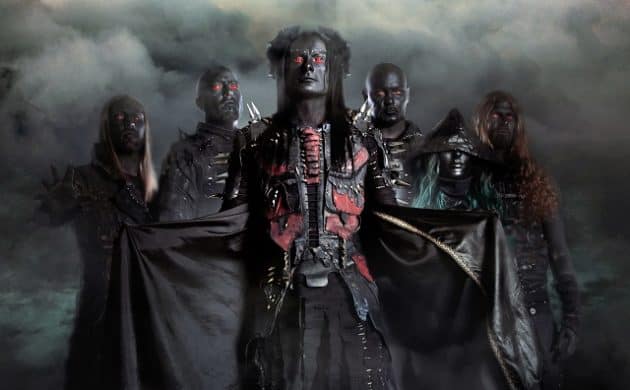 Cryptoriana has 8 tracks on it which weigh in at over 52 minutes long in total length. There is also a digipack available which has 2 extra songs on it. One of these is a cover of the Annihilator track, Alison Hell. The intro track is a short one, just over 2 minutes long, but outside of that everything is above 6 minutes in length. Most tracks are above 7 minutes and we even have a just below 9 minute song epic.
Cradle tend to paint gothic, visual and aural masterpieces with their sound and these lengthy songs are key to that. Cryptoriana has a feel of Cradle at their more extreme with one of their darker and heavier sounding albums in recent years. They have married this darker sound perfectly with interesting song structures, moments of melodic beauty and stunning duel guitar riffs and leads. There is just enough of the symphonic elements to haunt your soul and the pairing of Lindsay Schoolcraft's sultry and eerie tones with Dani's vicious growls, shrieks and roars is a match made in heaven (or hell).
Exquisite Torment Awaits kicks the album off with some eerie effects that quickly turn in to crashing drums, a bass heavy riff and higher toned lead guitar. A few seconds in and we get a familiar ear piercing shriek from Dani. It is more of an intro song but furious drumming and a speedy guitar lead make it quite an eye-opening start that hooks you completely. Even more so as it fades out and leads straight into Heartbreak and Séance's opening guitar melody.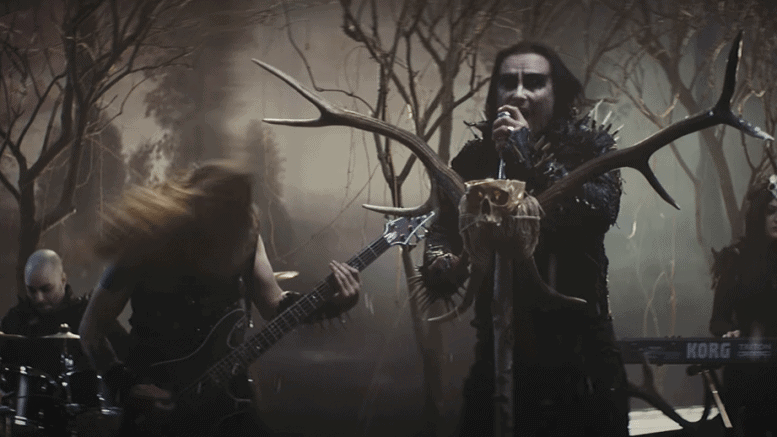 A heavy start and there is plenty more of that on the album. Achingly Beautiful may sound like it will be a gentler song but it isn't. It is ferocious. Starting with intense drumming and a huge scream. The riffs are fast and tight and the vocals are spat out at pace with Dani sounding especially ominous. The Seductiveness of Decay is another one of my favourites and again sticks to the more extreme side with some of the best guitar riffs and solos on the album. A section where vocals and guitars trade off with each other genuinely made the hairs on my arms stand on end.
For those who like Cradle when they mix in with slower melody and symphonic atmosphere, don't fret. That is present too with most songs having orchestral moments, keyboard sections and trade offs between Dani and Lindsay. None more so than the excellent Vengeful Spirit with it's melodic intro joined by slow but dark vocals. Lindsay is at the forefront on this track with Dani singing the verses and calling Lindsay in for choruses. They are the perfect foil for each other but as the song ends, and they sing together, it is nothing short of magical.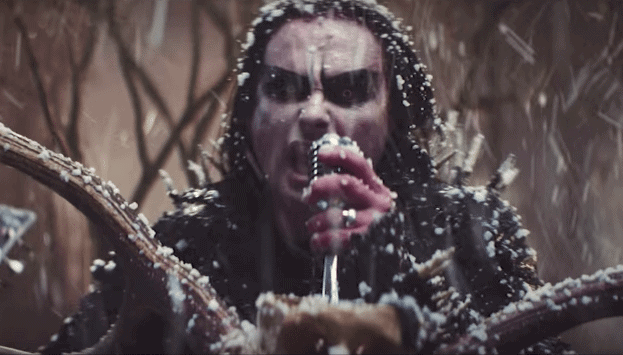 The 9 minute epic that Death and the Maiden is as blackened a track as I have ever heard from Cradle. Slower, dark vocals are interspersed with melody to set the scene. A strong riff comes in and the drums pick up intensity as the vocals grow in ferocity. Keyboards add some atmosphere as Dani moves through his huge vocal range. The drums are fantastic here, moving between muscle tearing speed and booming crashes and thumps. Sultry vocals from Lindsay come in over a background keys melody as we get a short breather. This explodes back into life with both guitarists playing out an amazing solo that sounds almost old school NWOBHM mixed with black metal. Damn good song.
My favourite song on this album though is called Wester Vespertine. It is one of the best songs I have ever heard from Cradle. Amazing keys, furious riffing, soaring leads, a prayer like chant from Lindsay – this track takes everything Cradle know and rolls into a perfectly structured song. The guitar harmonies are to die for and the vocal range is Dani at his malicious best. If you don't fall in love with the rhythmic drum, bass and guitar riff in the closing minutes of this track you may be broken and should get yourself checked out.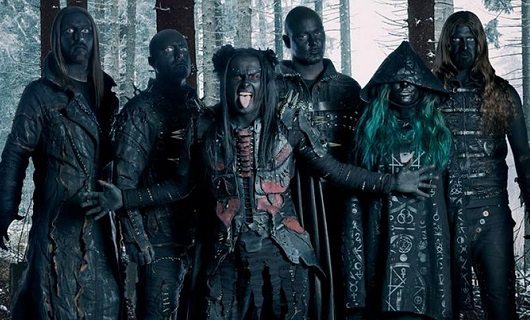 What a song and what an album. I didn't think Cradle could top Hammer of the Witches. I'm not certain they did but they at least matched it. This is one of the best releases of this year. It is one of the best extreme/black metal albums of the year too. It is also one of the band's best ever releases. After a near 30 year career, the last two albums this band have released are in my personal top 4 or 5 Cradle albums ever. For those who refuse to listen to Cradle after Cruelty and the Beast, you are seriously missing out.
They are on a seriously good run of form and sound like they are enjoying themselves and together. They are managing to take sections and knowledge from each part of their long careers and mould it into their current sound. All the Cradle trademarks are here still but mixed with the modern twin guitars and the asset that is Lindsay they sound fresher and hungrier then ever.
You can pick up Cryptoriana – The Seductiveness of Decay on all the usual streaming sites like Spotify and Apple Music. You can also buy it from Nuclear Blast here or pick it up from the links below. Check out Cradle on Facebook, Twitter and Instagram for more information on them and their insanely good music.
[amazon_link asins='B073LF8BWX,B073W3M9HB,B00WMKK8KS,B004258AR4,B0002UY4VO,B000FGGEPY,B01G6YNUEQ,B00935UMX8,B000FGGEQ8′ template='UseThisOne' store='g0e5b-21′ marketplace='UK' link_id='4b819f30-9f77-11e7-bdc7-5d4f55f749ae']
Cryptoriana - The Seductiveness of Decay by Cradle of Filth (Nuclear Blast)
The Final Score -

10/10